FYI ARCHIVES
FROM AUGUST 2000 UNTIL THANKSGIVING 2000


HAPPY THANKSGIVING!!
NOVEMBER 23, 2000


JAM MOVIES REPORTS ON "RAISING KATE"
INCLUDES SOME MORE "BED OF ROSES" NOSTALGIA
Entry Date: 11/10/2000
This site looks kind of cool. I found it while searching Google tonight for new MSM news. Anyway, this page had an announcement about Mary Stuart Masterson's upcoming CBS television series "Raising Kate." Right below that, there is a 1996 interview with MSM by the TORONTO SUN about the premiere of "Bed of Roses."
RAISING KATE

A NICE TRIBUTE TO MSM ON A NETHERLANDS WEB SITE
Entry Date: 11/10/2000
Someone in the Netherlands set up an attractive web site that praises his own personal picks as the "Top Twenty Five Most Attractive Actresses in the World." His first pick is not Mary Stuart Masterson, but she sure made the cut. If you want to have a look at the Dutch citizen's selections as the most attractive actresses, try clicking the link:
DUTCH TREAT

TNT ROUGHCUT DISCUSSES MARY STUART MASTERSON
Entry Date: 11/10/2000
Turner Network Television (TNT) frequently runs "Heaven's Prisoners," as one of Ted Turner's companies, Savoy Pictures, was the principal backer of the movie. It was a great suspense and action movie, as has been pointed out on this site in more than one place. TNT Roughcut ran a nice profile of Mary Stuart Masterson last year, and it is still available!
ROUGHCUT PROFILE

INTERVIEW WITH LEONARD NIMOY, DIRECTOR OF "FUNNY ABOUT LOVE"
Entry Date: 11/10/2000
The subject of "Funny About Love" came up in an interview with its director, Leonard Nimoy. Mr. Nimoy has some nice things to say about both Gene Wilder and Mary Stuart Masterson in this interview. Included in the talk are Mr. Nimoy's recollections about other movies he has directed, and, or course, Mr. Spock and "Star Trek.."
FUNNY ABOUT LOVE

NOSTALGIA: AN OLD USA TODAY INTERVIEW WITH MSM ABOUT "BED OF ROSES"
Entry Date: 11/10/2000
Combing the search engines for links for Mary Stuart Masterson information, I stumbled across this article from nearly five years ago, January 1996. Now, who put the VCR of life on fast forward, anyway? It's been five years since "Bed of Roses" opened? Anyway, Mary Stuart Masterson was interviewed by USA TODAY just as the film was about to debut. You can take a look at this piece of the past by clicking on the link below:
NOSTALGIA

CLAUDIA KEHL'S NEWS ABOUT A CBS DRAMA FOR MARY STUART MASTERSON
Entry Date: 10/28/2000
According to a post by Claudia Kehl of Switzerland on the MARY STUART MASTERSON FORUM, CBS has decided to pick up six episodes of the Mary Stuart Masterson drama "The Further Adventures" as a mid-season replacement. The series has been retitled "Raising Kate," and still involves a single mother juggling more than one job while raising her daughter. As it is a mid-season replacement, you can look for the series to debut sometime around late January or early February 2001. Someone in the television entertainment industry took a smart pill.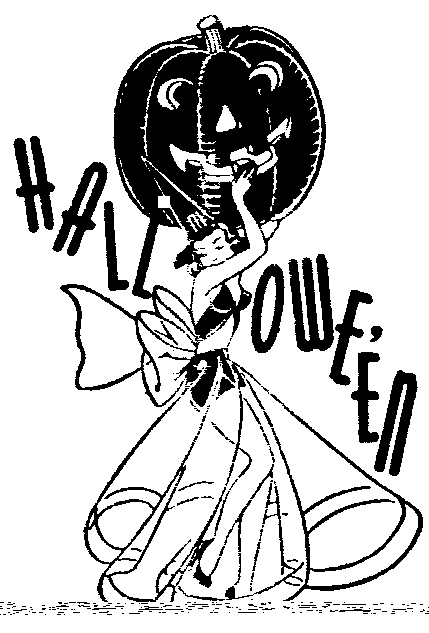 TAVERN REVIEW: THE BOOK OF STARS
Entry Date: 10/6/2000
I finally received a VHS of this movie, and just finished writing the review just moments ago. This is one of the best movies of any I have seen, let alone one of the best Mary Stuart Masterson has ever done. In an age of budget-busting special effects blockbusters, it is nice to watch a movie about real people and real emotions. I strongly recommend to everyone to rent or buy this one. You may be able to rent a VHS cassette through Reel.com, or just get the DVD if you don't want to lay out the big bucks for the VHS. But you better see this one. To get a look at the Tavern's review, just click on the link below:
THE BOOK OF STARS

RELEASE OF THE BOOK OF STARS
Entry Date: 9/9/2000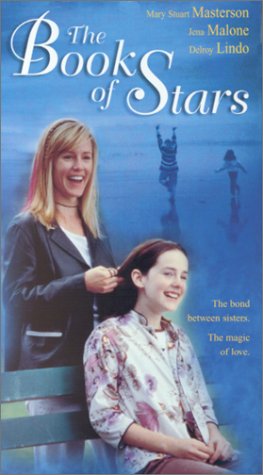 The Book of Stars is out there! You can get it on DVD through outlets like Amazon.com, Reel.com, and many, many more. It is also available on VHS, but at a very expensive price. I should know. I ordered it through Amazon at the hefty $89.95 (US), but I believe it will be worth it from all the reviews I have read. I don't think any MSM fans can afford to miss this one. Get the DVD if you want to avoid the VHS price, or wait for it at major rental outlets. You can also try rental of the VHS version through Reel.com, which also rents cassettes.

CITY BEAT MAGAZINE ON MSM'S ROMANTIC SIDE FOR BED OF ROSES
Entry Date: 9/9/2000
This magazine-style site has a very informative article about the "serious" acting side of Mary Stuart Masterson, versus the "romantic" side, which she showed in the 1996 film Bed of Roses. This 1996 article, based on an interview with Ms. Masterson, includes some of her insights into both her professional and personal futures.
CITY BEAT MAGAZINE

THE OFFICIAL APRIL SMITH SITE
Entry Date: 9/9/2000
April Smith has written two teleplays that became Mary Stuart Masterson starring vehicles on television. One was Love Lives On, a 1984 television movie, and the other was Black and Blue, a television movie probably more familiar to Tavern visitors. There is a review of Black and Blue on the Review page of this site. There are links on Ms. Smith's official site to storylines of all her theatrical and television films, and she is also a novelist. Hit the link below to explore this site. I will set a link to the April Smith site on the Links Menu page as well.
THE APRIL SMITH WEBSITE

GREAT "MATINEE MAGAZINE PIECE ABOUT MARY STUART MASTERSON IN "SOME KIND OF WONDERFUL"
Entry Date: 9/9/2000
The site for "Matinee Magazine has some great things to say about Ms. Masterson's role as Watts in Some Kind of Wonderful, a perennial favorite movie of Tavern visitors. To get a look at this article, click the handy link below.
MATINEE MAGAZINE

VISIT THE NEW "HALL OF FLAGS" AND OTHER CHANGES AT THE TAVERN
Entry Date: 8/26/2000
The Customers Page now has images of all the flags representing the nations of the visitors to the Tavern. The flags are just what that page needed to set it off right. Hope you all have a look at it, and pick out your own country's flag. The Biography Page was changed to reflect the disappointing news about the prospective CBS television series, "The Further Adventures," which was not picked up by CBS for the fall season. Mary Stuart Masterson was to star in that series, but it may get picked up by CBS in the spring of 2001. Also on the Biography page is the video release of "The Book of Stars," and some information about an upcoming short film MSM directed and wrote for Showtime cable network. Upcoming improvements will include additional biographies of MSM's co-stars, and a search for some favorite sites of Tavern visitors that have since disappeared from the Web. If we can't find those sites, the links will be removed from the links page and the MSM Favorite Site Award page.

MSMISM SITE HAS A GREAT INTERVIEW WITH MSM FROM JANUARY 1988
Entry Date: 8/26/2000
My pal Yun has a nice interview with Mary Stuart Masterson on a XOOM site that is a satellite of MSMism, the acclaimed Australia-based Mary Stuart Masterson site. To access this interview, click on the link below:
BEFORE THEY WERE FAMOUS

FRENCH MARY STUART MASTERSON INFORMATION SITE
Entry Date: 8/26/2000
Someone in France has a site with information about Mary Stuart Masterson. There is an English language version that can be entered by clicking on the link given below:
VIVE LA FRANCE!

BE SURE TO CHECK OUT THE MARY STUART MASTERSON FORUM
Entry Date: 8/20/2000
I just paid a visit to Chris' MARY STUART MASTERSON FORUM. There is news on the forum that MSM's latest independent film, THE BOOK OF STARS, will be available on DVD and VHS video cassettes on September 5, 2000. That is 17 days and a wake-up from now, so be prepared. The reviews, some of which are linked on this very page, are excellent. Don't miss it if you appreciate Mary Stuart Masterson's work. To make sure you are always updated on the latest news, be sure to join up at the MARY STUART MASTERSON FORUM at the link below.
FORUM