FYI PAGE
LATEST NEWS AND ANNOUNCEMENTS
MARY STU'S TAVERN: CELEBRATING 21 YEARS ON THE INTERNET: 1998--2019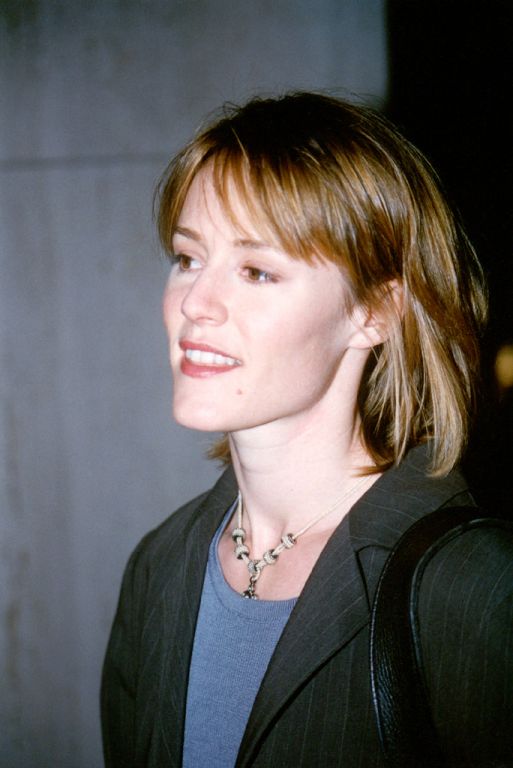 "Twenty years of this? How have I survived this long?"

HAPPY THANKSGIVING 2019!
TUESDAY--NOVEMBER 5, 2019


VETERANS DAY -- NOVEMBER 11, 2019
SUNDAY--OCTOBER 27, 2019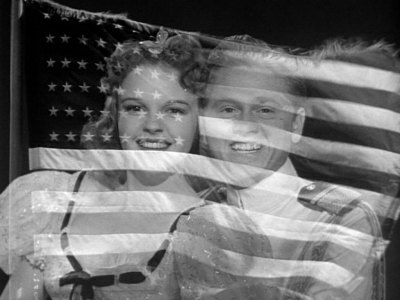 Judy Garland and Mickey Rooney in Strike Up the Band (1940). Released the year before Pearl Harbor, the MGM musical foreshadowed our entry into World War II.
The day that marked the end of World War I was originally called Armistice Day. It was decided to rename it Veterans Day to set aside one day a year to celebrate our surviving military veterans since Memorial Day was reserved for those who either died in action, or passed away as veterans. The Tavern wishes all of our veterans, particularly those we still have from World War II, my father's generation, a fine Veterans Day in 2019.

HAPPY HALLOWEEN
SUNDAY--OCTOBER 13, 2019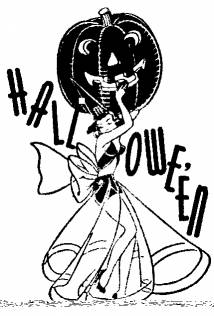 HAPPY HALLOWEEN 2019

CLAUDIA KEHL LETS US KNOW ABOUT DANIEL ISN'T REAL'S JOURNEY THROUGH THE SEASON'S FILM FESTIVALS
SUNDAY--OCTOBER 13, 2019
Hi Guy,
I found some things about "Daniel Isn't Real" which is currently showing at different film festivals.
BEYOND FILM FESTIVAL
DANIEL VIDEO
SITGES FILM FESTIVAL
REPORTING FROM SITGES FILM FESTIVAL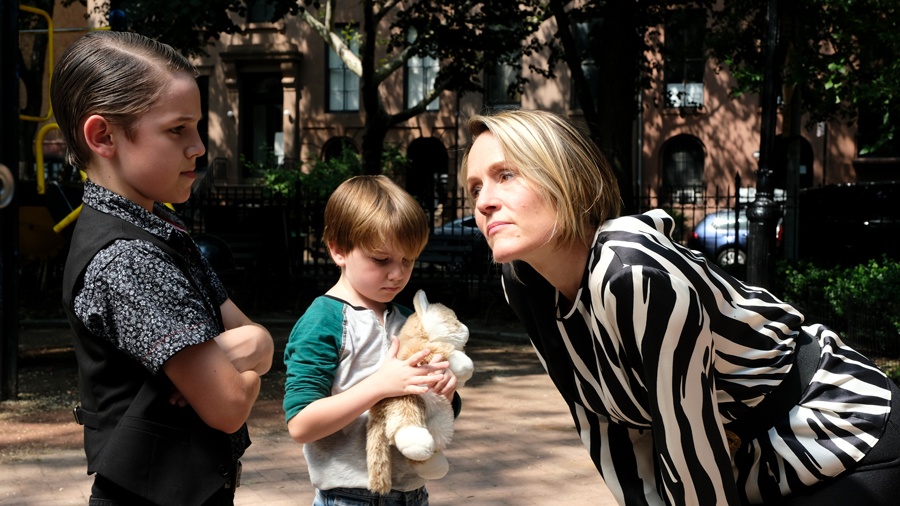 MSM in Daniel Isn't Real
Greetings from Switerland
CATALONIA--SITE OF THE SITGES FILM FESTIVAL
It is apparent that the language in the Web sites dealing with the Sitges Film Festival that is mentioned in Claudia's links is Catalan, which is the language of the Catalonia region of Spain. Catalonia includes the city of Barcelona. One of my credit card numbers took a vacation in Barcelona that amounted to about $3,000 at a Barcelona resort. I think my credit card number had a good time, but my bank refused to pay the resort bill after finding out I didn't leave Oil City, Pennsylvania on the day the charge was made. I no longer have that credit card number, so I can't be sure how much it enjoyed the vacation in Catalonia, but the region has an interesting history. That history includes an attempt at independence from Spain. The big difference is the language, which is Catalan, not Spanish. Catalan is not only spoken In Catalonia, but also in Andorra, a small state in the Pyrenees Mountains, and in parts of southern France (Provence), and the Balearic Isles. It is a Romance language, but is not intelligible by those who speak Spanish, French, and Italian.

MSM'S UPCOMING ABC SERIES FOR LIFE--SOME NEW LINKS AND ADDITIONAL INFORMATION
WEDNESDAY--AUGUST 21, 2019
There are some new Web sites documenting the upcoming ABC television series For Life, which includes Ms. Masterson in the cast, including Wikipedia. Below are two links that will be essential for following up on the mid-season premier which will take place anytime from January 2020 on. If For Life is slotted for Monday night, it might premier in January after Monday Night Football concludes at the end of the NFL season. Keeping an eye on the schedule on-line is the most efficient way to be sure to catch the opening episode in early 2020.
WIKIPEDIA
ABC GO
https://abc.go.com/shows/abc-new-shows/news/shows/for-life-coming-to-abc

CLAUDIA KEHL ANNOUNCES RELEASE DATE AND LINK TO A TRAILER FOR DANIEL ISN'T REAL
WEDNESDAY--JULY 24, 2019
The most recent film on which Ms. Masterson was working is Daniel Isn't Real. The last word we had about the film was that it was in post-production. Claudia sent the release date and a link to a trailer in the email below:
Mary Stuart's role looks really intense.
There will be a limited release in theatres on 6 December 2019
https://www.youtube.com/watch?time_continue=79&v=bX80xLVy2Gc
Claudia
DANIEL ISN'T REAL

HAPPY INDEPENDENCE DAY TO ALL USA VISITORS!
MONDAY--JULY 4, 2019

THE TAVERN'S ANNUAL BIRTHDAY GREETING TO MS. MASTERSON
TUESDAY--JUNE 18, 2019
This year's birthday celebration for MSM will mean a lot of links for her to click since it is a mini-concert of Elton John's music. Elton John has been writing and recording popular hit songs since just after MSM was born. With Sir Elton now on his last concert tour in his long and distinguished career, and the release of the biographical film Rocketman, a playing list of some of Elton John's songs was appropriate. Ms. Masterson's love of music, and the fact the Elton John's songs have been playing in the background of nearly her entire life, made this year's choice an easy one. Elton John is responsible for producing a good portion of the soundtrack of Mary Stuart Masterson's life. Happy Birthday to MSM from all the visitors to the Tavern.
Here we go: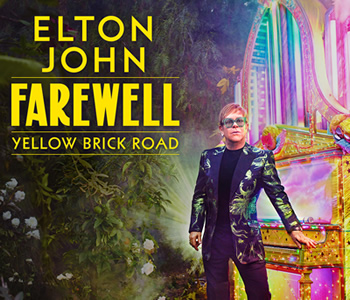 Promotional poster for the Farewell Yellow Brick Road final concert tour of Sir Elton John.
SAD SONGS---1984
LITTLE JEANNIE--1980
THAT'S WHY THEY CALL IT THE BLUES--1984
ROCKET MAN--1972
BENNIE AND THE JETS--1974
CROCODILE ROCK--1972
DON'T GO BREAKIN' MY HEART--1976
PHILADELPHIA FREEDOM--1975
DANIEL--1972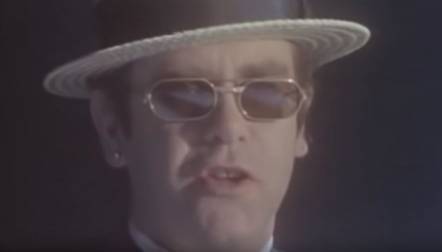 Elton John performing I Guess That's Why They Call It the Blues for the official music video. The song was released in 1984.

MEMORIAL DAY IN THE UNITED STATES
MONDAY--MAY 27, 2019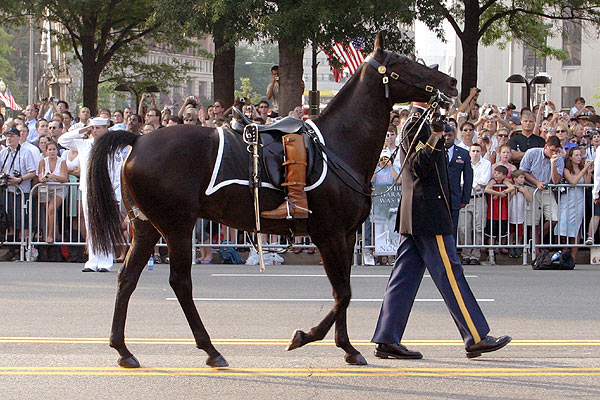 The Riderless horse is used to represent those service members who gave their lives in defense of our rights guaranteed by our Constitution. Please remember their sacrifices today.

STEVE STARK PINPOINTS STARTING MONTH FOR MSM'S FOR LIFE ABC TELEVISION DRAMA
MONDAY--MAY 27, 2019
As Steve related in a recent entry in his Mary Stuart Masterson Facebook group: " The TV series featuring MSM has been ordered by ABC! The show is a Mid Season Series. Probably starting in January 2020." My guess is For Life will be broadcast on Monday nights, either 9:00 PM or 10:00 PM, after the end of ABC Monday Night Football for the 2019-2020 season. Looks like a new "Episode Guide" page for The Tavern.

CLAUDIA FINDS MORE LINKS TO MSM'S NEW TELEVISION SERIES, FOR LIFE
MONDAY--MAY 27, 2019
The show on Facebook, Instagram and Twitter
FACEBOOK
INSTAGRAM
TWITTER
ABC TELEVISION
I am so looking forward to it. Sounds interesting.
Greetings from Switzerland
Claudia

CLAUDIA KEHL'S NEWS THAT MS. MASTERSON IS GOING TO BE A REGULAR ON PRIME TIME ABC TELEVISION STARTING IN THE FALL OF 2019
MONDAY--MAY 13, 2019
Claudia was very happy about the news that Ms. Masterson's pilot for a new legal drama series has been picked up for the coming television season by ABC Network. The email is reproduced below, along with a second email.
Hi Guy
I just read that the ABC series with Mary Stuart has been picked up. So great!
Has the pilot aired on TV? Do you know that?
FUTON CRITIC
Here are the latest projects being picked up to series by the aforementioned network for the 2019-20 season (via press release):
FOR LIFE (A.K.A. WRIGHT)
DESCRIPTION:
drama inspired by the true story of Isaac Wright, Jr., once wrongfully convicted as the kingpin behind one of the largest drug distribution networks in New Jersey, who now practices law in the same courtroom where he was sentenced to life behind bars.
PRINCIPAL CAST INFORMATION:
· Boris McGiver as Maskins
· Dorian Missick as Jamal
· Glenn Fleshler*
· Indira Varma as Kate
· Joy Bryant as Marie
· Mary Stuart Masterson as Anya
· Nicholas Pinnock as Aaron
· Tyla Harris as Jasmine
CREW INFORMATION:
· Alison Greenspan as EP
· Curtis "50 Cent" Jackson as EP
· Doug Robinson as EP
· George Tillman, Jr. as EP/DIR (Pilot)
· Hank Steinberg as CRTR/EP
· Isaac Wright, Jr. as EP
STUDIO INFORMATION:
· ABC Studios
· Doug Robinson Productions
· G-Unit Film & Television
· Sony Pictures Television

HAPPY MOTHER'S DAY TO MSM AND ALL OTHER MOMS OUT THERE
WEDNESDAY--MAY 8, 2019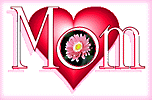 STEVE STARK INSPIRES SEARCH FOR STREAMING CHANNELS FOR MSM INDEPENDENT FILMS
WEDNESDAY--MAY 8, 2019
Steve sent word that he found a streaming service that shows the MSM independent film As You Are. I checked by entering the title on GOOGLE and there are a lot of streaming services that offer to show the film, some for far less than buying the DVD and about in-line with renting a DVD. Below is a list of links to different streaming servics showing As You Are. The lowest rental is $2.99 at VUDU and iTunes is highest with $4.99. The rest all charge $3.99, which appears to be the present market price for a streaming rental for most films.
VUDU
YOU TUBE
AMAZON
GOOGLE
iTUNES

HAPPY EASTER AND BLESSED PASSOVER TO ALL VISITORS!
FRIDAY--APRIL 19, 2019