FYI ARCHIVES
PAGE 20
From April 21, 2010 to August 31, 2010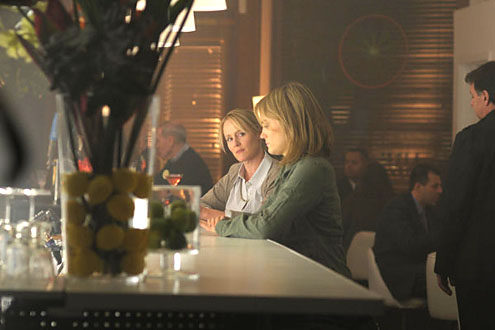 "Sorry, but you can't pay the tab with a Walmart gift card. Now, if you have a gift card from Saks..."

JEREMY DAVIDSON GUESTS ON WHITE COLLAR (USA NETWORK) IN FUN EPISODE PRISONER'S DILEMMA
Entry Date: August 31, 2010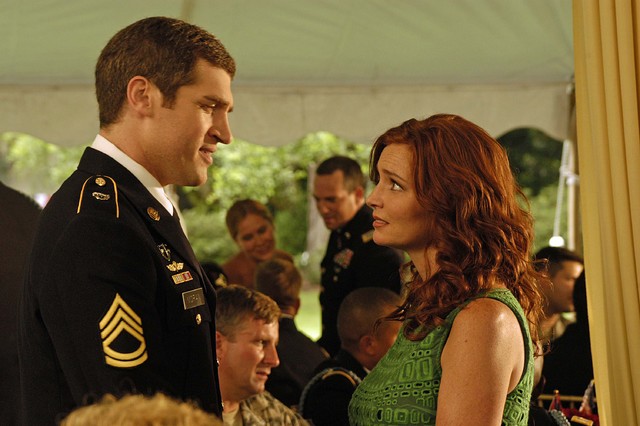 Jeremy Davidson in Army Wives.
I had only watched the pilot episode of White Collar, more because of lack of time than anything else. The show appeared to be mostly lighthearted fun, and the pilot was put together very well. Since the USA Network is an NBC/Universal property, it makes a person wonder why the parent network can't seem to get anything going when USA has so many shows that do well for cable and are high quality entertainment. Today USA Network ran a marathon of White Collar, and I caught one episode today. White Collar is about Neal Caffery (Matt Bomer), a skilled art thief, being recruited by FBI white collar crimes specialist, Special Agent Peter Burke (Tim DeKay) as an expert in how thieves and con artists operate. In the episode Prisoner's Dilemma, Special Agent Burke has to walk on the other side of the law in order to clear the name of an old colleague of his, Special Agent Jack Franklin, played by MSM's husband, Jeremy Davidson. Franklin was framed by a corrupt US Marshal Deckard for selling the identities and locations of protected witnesses to gangsters. Neal Caffrey and his con artist buddy, Mozzie, help Burke and Franklin get away from the law, once in a Lamborghini sports car . Burke calls Caffrey on his cell phone asking how to hot wire the car. Caffrey, after informing Burke that the hideously expensive car could never be hot wired, told Burke where a spare key might be hidden. Two fugitives fleeing in a Lamborghini is hardly inconspicuous. As Jeffrey Donovan's Michael Westen put it in the Burn Notice pilot, "A white guy dressed in a nice suit in Nigeria is going to have a problem making a getaway." Mozzie hides them away in a loft safehouse done over as a kind of Buddhist garden. Naturally, the good guys win out in the end, but the episode gave the viewer a good time getting there.
Jeremy Davidson has been very busy this past year, appearing as a Secret Service agent in the movie Salt, is a regular on the Lifetime Television series Army Wives, and did this entertaining turn on White Collar.

HAPPY BIRTHDAY TO ERIN B. LILLIS
Entry Date: August 15, 2010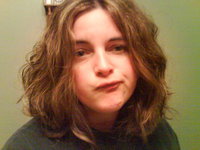 Erin B. Lillis: Artist, Webdesigner, Renaissance Woman
Erin B. Lillis, or Ravie13 as she is also known on the Internet, has a birthday today. Erin is the designer of some of the backgrounds on some of the Tavern's pages and is the Webmistress of Fried Green Obsession. Erin has a Facebook page and I found her there just yesterday. When I first encountered Erin on-line in 1998, she was a student at Emerson College and maintaining a couple of Web sites, including The Winona Lounge which inspired the name for this place.
Many happy returns to Erin, another fan of Mary Stuart Masterson's work and a good Internet buddy.

THE OLD GEOCITIES TAVERN SITE NOW ON THE NEW INTERNET MUSEUM "REOCITIES"
Entry Date: August 4, 2010
Someone very dedicated to preserving the old Web sites from the early days of the Internet networked some servers and PCs and programmed them to download all the Geocities sites possible just a few days before the October 26. 2009 dissolution of Geocities in the United States by Yahoo. The site is called Reocities and is accessible at the link provided below. The last Geocities version of the Tavern is there, including all pages and images, and a lot of the hundreds of thousands of other personal Web sites and pages are also preserved there. Eventually, the Neighborhood structure will be brought back, including the housing tract imagery. In the meantime, the old Tavern site is there at the old Hollywood, Studio, 4439 address.
REOCITIES MAIN PAGE
REOCITIES TAVERN PAGES

ATLANTA JOURNAL-CONSTITUTION ARTICLE ABOUT JULIETTE, GEORGIA AND THE WHISTLE STOP CAFE
July 31, 2010
Atlanta's main newspaper recently published an article about the booming business at the Whistle Stop Cafe in the small town of Juliette, Georgia, the actual location of the cafe scenes in the MSM movie Fried Green Tomatoes, based on the novel by Fannie Flagg, Fried Green Tomatoes at the Whistle Stop Cafe. Tourists continue to flock to the place driven mainly by the desire to see the cafe shown in the movie. The green tomatoes are served up in a variety of dishes, but the owners no longer show the video at the cafe as people would not leave after eating. To get a better look at the story, there is a link below.
WHISTLE STOP CAFE

AMC'S RUBICON MINI-SERIES COULD GIVE MSM'S MOM, CARLIN GLYNN, A CASE OF DEJA VU
Entry Date: July 31, 2010
James Badge Dale as US Intelligence Code Cracker Will Travers in Rubicon
The upcoming AMC Original Mini-Series Rubicon debuts tomorrow at 8:00 PM, but the AMC Web site allows anyone with high-speed cable or wireless to view Part I. The story has some roots in the concept behind the novel Six Days of the Condor and the movie version, Three Days of the Condor, in which Carlin Glynn played the unwitting widow of the best friend of Robert Redford's character, a CIA code-cracker who unknowingly uncovered a rogue network in the Agency. Like Redford's character, James Badge Dale's Will Travers is another code cracker who finds clues to what appears to be a "shadow government" controlling the United States in the solutions to some newspaper crossword puzzles. I watched the first episode on AMC's Web site, and these Condor-like elements made me remember the older movie, but Rubicon has several plot elements, including something bigger than a mere rogue covert operation, to hold the viewer's interest. One divergent plot point is that Dale's false-front code cracking headquarters does not get attacked by hit men, wiping out all of the other code crackers, at least not in the first episode, and Badge Dale's character is actively involved in the follow-up investigation. Rubicon looks to be another AMC success like Mad Men and Breaking Bad.

SOMEONE INTERESTING SHARES JUNE 28TH WITH MSM AS THEIR BIRTHDAY
July 16, 2010
Mary Stuart Masterson has the same birthday anniversary date as her Fried Green Tomatoes co-star, Kathy Bates. Ms. Bates played Evelyn Crouch in the movie, the long-time housewife and empty nester who discovered the power of "Towanda!" Ms. Bates was also a frequent star of film versions of Stephen King novels, such as Dolores Claiborne. There are some more facts about Ms. Bates on the Actress page of the Co-Stars' Banquet Room section of the Tavern.

MARI GARCIA OF SAN FRANCISCO STATE UNIVERSITY WRITES TO THE TAVERN ONCE AGAIN
SUPPLIES LINK TO INTERVIEW OF KRISTEN STEWART PRAISING MARY STUART MASTERSON
Entry Date: July 2, 2010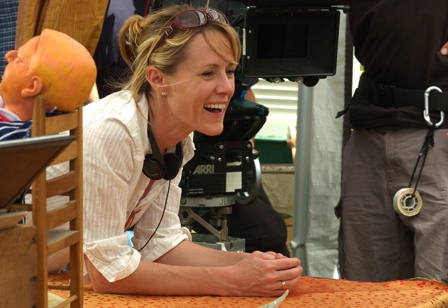 Mary Stuart Masterson while directing The Cake Eaters
Just a few days ago I was checking the traffic statistics through my counter service and saw that someone from San Francisco State University had stopped in to the (new) old place. I wondered if it was Mari Garcia, who used to send articles and links in the early days of the site. Ms. Garcia found a video of Kristen Stewart being interviewed by Jimmy Kimmel. At one point, The Cake Eaters came up, and Kristen Stewart said many nice things about working with Mary Stuart Masterson, who directed the independent film. What follows is a complete copy of Mari's email. It was nice to hear from an old Internet friend again.
In case you haven't seen this yet, here is a link to a 2009 video of Kristen Stewart with Jimmy Kimmel. Along the 2:39 mark, she talks about "The Cake Eaters" and tells him that MSM is a role model (plus other nice things about her). -- http://www.altfg.com/blog/movie/kristen-stewart-jimmy-kimmel-show-adventureland
And here's a cute article from the New York Post in which MSM comments about her first day of shooting "The Cake Eaters" --
http://www.nypost.com/p/pagesix/cindy_adams/item_0uXJEvG0jWV7KrXNpumQOK;jsessionid=101C1C4369BE35D27122956E942558A6
Take care and thanks for keeping the site alive!
Mari Garcia
(Note: Someone tell the New York Post not to let the session ID get out like that! Mari, it was more like I hit the site with a Defibrilator!)

HAPPY INDEPENDENCE DAY TO ALL U.S.A. VISITORS!
Entry Date: June 26, 2010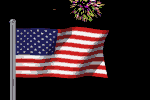 TRIP TO PHILADELPHIA NOW IN WEBMASTER'S BACK OFFICE
Entry Date: June 18, 2010
I spent the past working week in Philadelphia getting some continuing professional education. I took some pictures while there and added a page to the Traveling Section of the Webmaster's Back Office. Following is a direct link to the new page.
PHILLYDAYS

MARY STUART MASTERSON GIVES ELMIRA (NEW YORK) COLLEGE COMMENCEMENT ADDRESS
ADVOCATES "RADICAL OPTIMISM" AS GRADS FACE TOUGH JOB MARKET
Entry Date: June 11, 2010
This past Sunday, 6 June, Mary Stuart Masterson, in royal blue academic robes and mortar board, received an honoray Doctorate of Letters and addressed the graduating seniors of Elmira's Class of 2010. Ms. Masterson gave the graduates a message of courage and hope for the future as they prepared to receive their diplomas and go out into a world that is crisis-weary.
"Samuel Beckett said, 'Fail, fail again, and fail better.' Success takes courage, courage to remain a student, a beginner, no matter how much you know...These are certainly challenging times. These are times that call for radical optimism instead of cynicism."
There is a link to the main article, in the Elmira Star-Gazette, at the bottom of this entry. There are two nice photos of Ms. Masterson on the rostrum addressing the graduates. You can even purchase copies of them, in various sizes, either framed or unframed. Most of you are wondering why there are none accompanying this article. Well, when I purchased my copies, the agreement at the bottom of the order page made it clear that the photos can't be reproduced for any reason, but copies are very affordable. I was tempted to put ONE photo up here, but the idea of answering my doorbell to find Jack Bauer standing there with a blowtorch in one hand, and a cattleprod in the other, deterred me. ("We told you about right-clicking your mouse...."). Man, those small town newspapers are tough.
Ms. Masterson also said that she was reluctant to accept her Doctor of Letters degree, so I promise this will be the only time I'll do this: GRADUATION
The Link to the Star-Gazette article:
STARGAZETTE

ROBERT SEAN LEONARD, MSM'S CO-STAR IN MARRIED TO IT, ADDED TO THE CO-STAR'S CORNER TABLE PAGE
Entry Date: June 11, 2010

We added Robert Sean Leonard, who played Chuck Bishop, the husband of MSM's Nina Bishop, in the 1993 Orion Pictures film, Married to It, to the Actor's page of the Co-Star's Corner Table page. This is the first update to this Tavern service in many years, and visitors can expect more in the future, along for the existing thumbnail biographies of MSM's co-stars to be updated.
ACTORS

JUNE MEANS SOMEONE IS HAVING A BIRTHDAY!
Entry Date: May 28, 2010
As we pointed out last year, the Tavern always posted a link to the same old Web page birthday card to MSM every June for about seven years. It was like ordering the same paper card in bulk one year, then sending it in perpetuity. Now, we try to do something special every year, and in 2010, MSM's first birthday anniversary as a Mom, we are providing a link to a blog she might enjoy during some down time. The blog is kept by a woman photographer who travels around Pennsylvania, Ohio, and West Virginia along the backroads, maintaining a photographic diary of their travels. The blog is called The Long Way Home Diaries.
LONG WAY HOME

MEMORIAL DAY 2010
Entry Date: May 28, 2010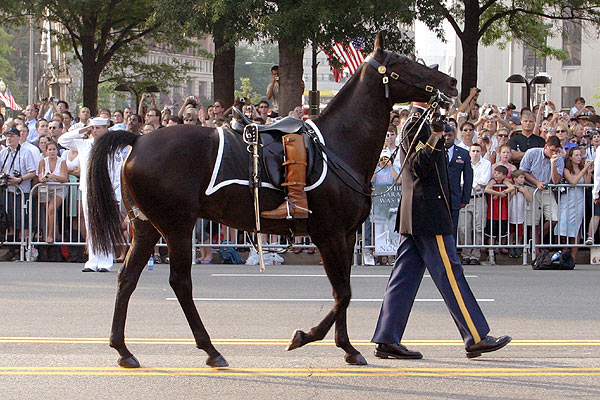 MSM'S SISTER, LEXIE, DEVELOPING CLAIRVOYANT BEAUTY
Entry Date: May 22, 2010
Mary Stuart Masterson's sister, Lexie, has developed a line of natural beauty products called Clairvoyant Beauty. I ran into the Web site for the company by accident tonight after finishing up some updates here on the FYI Page, the Links Menu (still had a dead Geocities link on it), and the Cable Television Schedule page. Clicking on the link to Clairvoyant Beauty, an attractive page came up, and there was an introduction from MSM on the right frame bar, which continues on its own page. Now, I don't know much about skin care products, but I'm sure some of you visitors of the feminine persuasion just might be interested. Stop in at Clairvoyant Beauty and see if there is anything you might like, or I'll report you to the Gunny himself.

"Click on this link, or drop and give me twenty-five pushups!"
CLAIRVOYANT BEAUTY

VISITOR SEARCHING FOR SATURDAY NIGHT LIVE APPEARANCE BY MSM
Entry Date: May 22, 2010
I just opened and replied to an e-mail from Tavern visitor Steve Maietta who was searching for a copy of Ms. Masterson's 1992 appearance as Guest Host of Saturday Night Live. I told Mr. Maietta that I would look around the Web and also post a notice here for any visitors who might have a copy of that SNL episode. Mr. Maietta took his godson to see that episode as members of the live audience. That was a little over 18 years ago, so Mr. Maietta's godson is a lot older now, and Mr. Maietta wants to give a copy of MSM's stint as host to his godson as a keepsake. Anyone who can help should drop him a line at the e-mail address below. I made a search for DVDs, and even VHS tapes, but the full episode DVDs are no where near that season. The Universal Studio DVDs are only up to season 5, and MSM's appearance was in season 17.
s3maietta4@optonline.net

IT'S OFFICIAL: THE PEACOCK NETWORK CANCELS MERCY
Entry Date: May 19, 2010
The serial hospital drama, Mercy, was canceled this week by NBC. Unless a miracle happens and NBC sends Mercy to the USA Network to build an audience, we have seen the last of Mary Stuart Masterson's character, Doctor Denise Cabe. It's a disappointment, as there was no way that story arc was complete. We will have to wait for the next project.

THE JUNE 2010 ISSUE OF THE AMERICAN CONSERVATIVE PRAISES TO KILL A MOCKINGBIRD
Entry Date: May 13, 2010
This version of the FYI Page started out with some remarks about the Horton Foote screenplay of the Harper Lee novel, To Kill a Mockingbird, so when I was suprised to see that writer Bill Kauffman wrote an entire article on the last page of The American Conservative, it came as a surprise. The cover of the magazine made me curious with its cover about the primary article, Shattered Society: How Wall Street and Washington Broke Up America, so I read through it while having lunch at the Molly Brannigan's on State Street in Erie today. The Wall Street subject was a launching pad for a dissertation about a British political phenomenon called "Red Toryism," so I passed it by for the Arts Section. Someone, someday, will get around to writing about the biggest white collar swindle in the history of the known universe, but we'll have to wait awhile longer. It was a crime, not something to mine for ideological talking points on either side. Someone needs to go to jail, but I wasn't going to read about that angle of the financial crisis over a plate of Southwest chicken today.
Anyway, Bill Kauffman's observations about both the novel and film To Kill a Mockingbird were not expected, as I thought all that was in the magazine was some news, background, and op-ed pieces. Actually, the arts section isn't bad with little in the way of polemics to weed out. Kauffman praised Horton Foote, whose works have been frequently made into films for both the big screen and premium cable channels by Carlos "Pete" Masterson, MSM's father, for actually improving Harper Lee's work with a screenplay of "concision and concinnity (William F. Buckley being channeled?) from which extraneous characters in the novel (such as annoying Aunt Alexanda) are wisely excised." Kauffman confessed that he has watched the film version at least twenty times, and revealed that Rock Hudson (?!) was the studio's original choice to portray Atticus Finch, which was one of Gregory Peck's greatest performances.
One of the surprising asides in the long review was how Kaufmann defended Harper Lee from some Southern criticisms that her novel was intended to be a novel of the South for those who hate the South. Kaufmann contradicts this by stating, "...the harshest criticisms of any place come from those who truly love and belong to it. For American examples, see Gore Vidal, Edmund Wilson, William Appleman Williams, Sinclair Lewis, and Edward Abbey." That was a surprising observation as I expected such writers as Vidal to be routinely attacked in a magazine of that title. The Kauffman review made me stop regretting my purchase decision for lunchtime reading material.

TV GUIDE SITE MESSED UP THE MERCY SCHEDULE
Entry Date: May 4, 2010
Back when the site was called TV-Now, there weren't very many times the cable television schedule for MSM would get messed up. The one time that comes to mind was when the telecast of On the Second Day of Christmas danced around a December schedule like a Rockette. Well, now TV Guide owns the site and it originally broadcast over the Web that Ms Masterson was going to be on the April 28th episode of Mercy, which I posted to the Cable TV schedule page. MSM was not on the April 28th telecast. I thought maybe I missed her appearance and watched it again on the Web, which anyone can for free on the NBC Web site, by the way. After watching it, I had to come in here and edit some entries that made it appear as if MSM had been in four episodes rather than just three. I think it is safe to say that Ms. Masterson won't be on Mercy for the rest of the season as she is not listed as a guest star on the twenty-second, and last, episode of the show's first season. I still don't think the story arc with MSM had ended in relation to how the episodes were written. It should take quite a few episodes for a patient to get through therapy, and the last time MSM's Doctor Cabe was on she had just established a mutual connection with her patient, nurse Veronica Callahan, which was more the establishment of genuine rapport between therapist and patient, not a breakthrough that leads to recovery. If the show does get renewed, which is no sure bet, it wouldn't be a surprise to see Doctor Cabe back again.

THERE'S SOMETHING ABOUT DOC CABE
MARY STUART MASTERSON RECEIVES GOOD NOTICES FOR HER ROLE ON MERCY
Entry Date: May 2, 2010
Just in time for her first Mother's Day, Mary Stuart Masterson received some positive reviews for her three-episode guest role in a story arc on the serial hospital drama Mercy that started back in March and finished last Wednesday, April 21st. The Worcester (Massachusetts) News-Telegram reviewed MSM's performance just before the last episode was telecast.
"Mercy" 8 p.m. (Chs. 7, 10 and 22) There's something about Mary Stuart Masterson, who resumes her guest-star arc in this character-driven hospital drama. Masterson's character, therapist Dr. Denise Cabe, comes to the fore when she continues treating nerve-jangled nurse and war vet Veronica, who's still coping with her post-traumatic stress disorder.

HAPPY MOTHER'S DAY!
Entry Date: April 24, 2010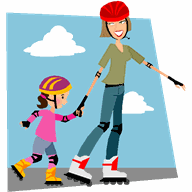 THIS GOES DOUBLE FOR NEW MOMS!

LISA SCOTTOLINE ON PENNSYLVANIA CABLE NETWORK'S (PCN) PA BOOKS, SUNDAY APRIL 25TH AT 9:00 PM
MARY STUART MASTERSON FREQUENTLY RECORDS MS. SCOTTOLINE'S NOVELS FOR BOOKS ON CD
Entry Date: April 24, 2010

As many MSM fans know, Ms. Masterson has recorded more than one book on compact disc of Lisa Scottoline's novels. The above work, Look Again is an example. Ms. Scottoline is giving an interview on PCN's PA Books interview show this Sunday night at 9:00 PM. Some excerpts were shown this afternoon, and it looks like it should be an interesting hour, especially if you like small dogs. If you live in Pennsylvania, and get at least basic cable, you should be able to get the show. I won't be able to tape or burn it as I will be watching from a hotel--again. PCN is Pennsylvania's version of C-Span, and does sell DVDs of the PA Books interviews on the Internet, so, if you live in Switzerland, or anywhere else, you can get a copy of the Lisa Scottoline interview, although there is no guarantee anything will come up in the interview about the books on CD.
PCNTV

APRIL IS "MARY STU'S MONTH" ON NBC'S MERCY
MSM IS BACK ON THE SHOW ON APRIL 28TH AT 8:00 PM
THE SHOW MIGHT BE CANCELED FOR NEXT SEASON ACCORDING TO USA TODAY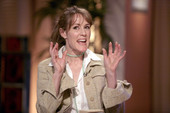 Entry Date: April 21, 2010
According to a recent Life section in the USA Today, it is likely that Mercy, the hospital drama that has cast Mary Stuart Masterson as therapist Doctor Denise Cabe, will not be back next season. Mercy was on the list of NBC shows that are not going to be renewed. NBC appears to be the Pittsburgh Pirates of the big four networks, CBS, ABC, Fox, and NBC. The brass at the network try to keep their production costs low while still putting out shows in prime time (8:00 PM to 11:00 PM). Reality shows, quiz shows, and other gimmick shows don't cost as much, while scripted shows like Mercy cost a lot and the recession has cut commerical advertising rates to pay for the shows. That's why the network tried Jay Leno at 10:00 PM this past season. Running Leno was cheaper. Frankly, I thought it might work. Meanwhile, NBC owns the SciFi channel, USA Network, and at least one other cable venue. USA Network has some of the best scripted shows on television, like Burn Notice, Monk, Psych, and other shows that would be considered "risky." NBC makes a lot of money on those, and kept Law and Order: Criminal Intent by writing out the two original stars and bringing in cheaper ones (just like the P:irates). Maybe NBC should just move some of their USA Network lineup to prime time on the host channel. They won't. Another critically praised show developed by NBC on one of its cable affiliates was SciFi's now concluded serial series Battlestar Galactica. NBC's financial situation is not as cut-and-dried as the public has been led to believe.

MARY STUART MASTERSON'S NEXT APPEARANCE ON MERCY
WEDNESDAY, APRIL 21st AT 8:00 PM EDT
Entry Date: April 10, 2010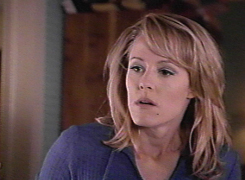 MSM is back as Doctor Denise Cabe on Mercy.
Doc Cabe is hanging out the shingle again on April 21st. When we last saw the character on Mercy, the whole story arc of the series' central character, Nurse Veronica Callahan, seeking the help of the therapist was left unresolved. Mercy then ran a few weeks of repeat episodes, so there might have been some remaining shooting or editing on the remainder of the Doctor Cabe episodes. Sometimes these story lines on serial dramas take some time to conclude, so we can expect to see some more of MSM's character in future weeks until the regular season ends in about four episodes. Most series run 22 episodes, and MSM's second as Doctor Cabe was episode 18. There are probably four more to go on the series' first season.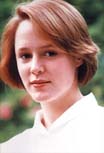 "I'm not a successful actress and filmmaker yet, but I made the honor roll this semester!"