CO-STARS CORNER: THE ACTRESSES
THE ACTRESSES OF "FRIED GREEN TOMATOES," 1991.
Mary Stuart Masterson with Mary Louise Parker, Kathy Bates (seated, left), and Jessica Tandy (seated, right).

This page highlights some of the co-stars of MARY STUART MASTERSON'S movies. This idea came to me after posting some of the stars of SAVING PRIVATE RYAN, who also acted in THE FLORENTINE, a yet unreleased independent film starring Ms. Masterson, on the FYI page. A separate page of these performers should do them far more justice than mixing them in with announcements about MSM's latest movie and television efforts. I'll try to find the best fan site for each co-star and link to it along with the short biography. We'll try to find some of the more obscure co-stars, as well as the most obvious.

SHE ISN'T MARCIA BRADY ANYMORE: MAUREEN MCCORMICK
CO-STARRING FILM: "DOGTOWN": 1999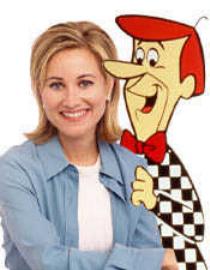 Maureen McCormick and George Jetson
Photo Available on the I Love Maureen McCormick Website.
CO-STARRING FILM: "DOGTOWN": 1999
Almost anyone who grew up in the late sixties and early seventies remembers Maureen McCormick as the eldest daughter, Marcia, of "The Brady Bunch," one of television's most remembered situation comedies of that era. The series spawned two popular big screen movie spoofs. The series continues on Nick at Night and TVLand. Ikea Furniture has also used the Brady theme in one of their commericals. Ms. McCormick has gone on from the Marcia Brady role to do several television movies and guest starring roles. Among these credits include "Get to the Heart: The Barbara Mandrell Story," and "Skatetown USA." Maureen has been seen in such television series as "Touched by an Angel," and "Honey West," a pre-feminist movement series about a female private detective. Ms. McCormick has used her singing voice in one of my favorite cartoon series, "Johnny Bravo," doing a duet with Rick Springfield in one of them. Maureen was also in the acclaimed 1969 film "The Arrangement." In 1998, she portrayed one of the high school friends of Mary Stuart Masterson's Dorothy Sterner in the George Hickenlooper independent film, "Dogtown." A review of "Dogtown" is available in the Reviews page of this site. Presently, Maureen McCormick is continuing her acting career, and is also recording CDs and cassettes in her singing career. Possibly the most dedicated Maureen McCormick fan on the planet, Lennon Parker, operates a website that keeps all of Maureen's fans current on all of her projects. Maureen's parents are in close communication with Lennon and the visitors to the site. The Maureen McCormick site can be visited by clicking on the link below. This is a really fine site, and a lot of work has gone into making it. It is visually attractive, easy to navigate, and has lots of information about Maureen McCormick.
THE MAUREEN MCCORMICK SITE

THE ACTRESS WITH THE SOULFUL EYES: MARY LOUISE PARKER
CO-STARRING FILM: "FRIED GREEN TOMATOES": 1991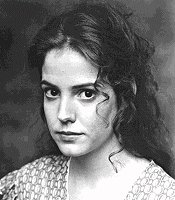 Mary Louise Parker at about the time of the filming of FRIED GREEN TOMATOES
When I visited Juliette, Georgia to have fried green tomatoes at the actual Whistle Stop Cafe, the residents of the small tourist town recalled Mary Louise Parker with tremendous affection. Such adjectives as "sweet," "friendly," and even "laid back" were frequently used by the citizens of Juliette when describing Ms. Parker. All of those I spoke to wish that she would come back for a visit. This actress with the arresting dark eyes was born August 2, 1964 in Fort Jackson, South Carolina. Always interested in becoming an actress, she studied at the North Carolina School of the Arts. Mary Louise has achieved success at her chosen profession, winning Broadway's famed Tony Award. Ms. Parker is a veteran of many stage performances, including "Bus Stop," "Prelude to a Kiss," "The Girl in Pink," and "Babylon Gardens." Her film works include "Boys on the Side," "Bullets Over Broadway," and "Goodbye Lover." She has been in several Hallmark Theater presentations on television, including the recent, and highly regarded, "Saint Maybe." Mary Louise Parker also co-starred with a favorite actor of mine, James Garner of "The Rockford Files," in HBO's "Legalese."
Everyone visiting the Tavern will always remember Mary Louise as the beloved and tragic Ruth Jamieson, the best friend, and probably more, of Mary Stuart Masterson's Idgie Threadgoode. For a LOT more about Mary Louise Parker, be sure to visit NAM'S MARY LOUISE PARKER SITE. The link is below. It is a fine site, with lots of information about this popular co-star of Mary Stuart Masterson.
NAM'S MARY LOUISE PARKER SITE

EVAN RACHEL WOODS: NOT A LITTLE GIRL ANYMORE
CO-STARRING FILM: "DIGGING TO CHINA": 1998

Evan Rachel Woods carried a big load in the 1998 independent film "Digging to China." She was in almost every scene in the movie, including a heartwrenching scene during which Mary Stuart Masterson told her that their mother had died in a car accident. Befriending the mentally handicapped young man Ricky Stroth, played by Kevin Bacon, Ms. Wood's character sets out on several warm and funny adventures as the young girl Harriet. Now much more mature in 2001, Evan Rachel can be seen every week playing the teen daughter of a divorced man who is in love with a divorced woman in the ABC series "Once and Again." Her character's name is Jessie, and Evan Rachel does a good job holding her own in a fine ensemble cast. If you want to check out how MSM's baby sister, Harriet, has turned out, check out the show on DVD.

ANDIE MACDOWELL: NOT REALLY A BAD GIRL
CO-STARRING FILM: "BAD GIRLS": 1994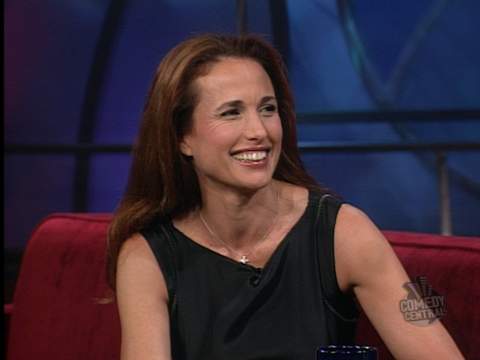 South Carolina-born Andie MacDowell is one of my favorites of Mary Stuart Masterson's past co-stars. Originally a model, and the "premier face" for L'Oreal, Ms. MacDowell got her first major movie role in GREYSTOKE: THE LEGEND OF TARZAN, in 1984. Since then, Andie MacDowell has acted in a number of films that have become popular favorites, such as GROUNDHOG DAY, about the annual holiday in a Pennsylvania town I have visited many times in work-related travels across the state, Punxsutawney. Audiences enjoyed her chemistry with funnyman Bill Murray. My favorite movie of Ms. MacDowell's is UNSTRUNG HEROES, a touching film in which she always hit the right emotional note. It is an unforgettable movie, with the comic antics of SEINFELD's Michael Richards providing the right comedic contrast to the tragedy that is at the heart of the story.
In 1994, Ms. MacDowell co-starred with Mary Stuart Masterson in the entertaining Western, BAD GIRLS. In a PREMIER Magazine article, Andie recalled the hardships that she had to endure to make the movie. Living in a small cottage near Brackettville, Texas, Andie found that even the washing machine would be occupied by the infamous cockroaches of West Texas. She was candid about her female co-stars in this woman-driven Western, remembering vividly the professionalism of Mary Stuart Masterson and the warmth of Drew Barrymore.
For the past eight years, Andie has lived on a ranch in Montana with her husband, Paul Qualley, and their three children, Justin, Rainey, and Sarah Margaret. An avid animal lover, Andie's family owns eight cats, two dogs, and thirteen horses. Recently in Washington to lobby against the construction of a pipeline across Montana, Andie and her family are seeking some relief from the controversy. They are contemplating a move to North Carolina, just a few miles from the town of Gaffney, South Carolina, where she was born.

LEA THOMPSON: FINDING HER GREAT ROMANCE WHILE FILMING "SOME KIND OF WONDERFUL"
CO-STARRING FILM: "SOME KIND OF WONDERFUL": 1987
Many visitors to the Tavern, who also sign the Guestbook, have picked SOME KIND OF WONDERFUL as their favorite Mary Stuart Masterson movie. One visitor from England attributed the romance in his marriage, with one child already born and another on the way (!) to the movie's romantic theme, especially as embodied in MSM's character, the devoted rock drummer, Watts. Fans of the film should know that Mary Stuart's co-star (and rival in the movie for Eric Stoltz's affections), Lea Thompson met, was romanced by, and eventually married to her present-day husband, Howard Deutch, while on the set. Mr. Deutch was the director of SOME KIND OF WONDERFUL. Since the movie was made and released in 1987, this would make the union of Deutch and Thompson some eleven years long.
Since SOME KIND OF WONDERFUL, Lea has performed in the BACK TO THE FUTURE movie series with Michael J. Fox, and is also seen every week starring as the title character in the popular NBC-TV comedy, CAROLINE IN THE CITY. In late 1998, Lea starred in A WILL OF THEIR OWN, an NBC mini-series about the women's rights movement and how it affected several generations of one family's women.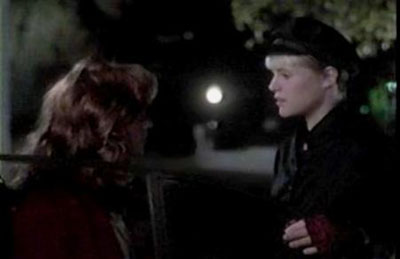 Mary Stuart, as Watts, in another face-off over Eric Stoltz with Lea Thompson, as Amanda Jones

DREW BARRYMORE: SHE IS DREW TO HERSELF
CO-STARRING FILM: "BAD GIRLS": 1994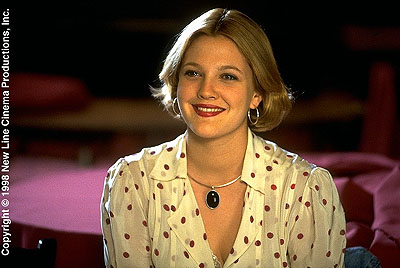 Drew Barrymore got her start as a child actress in one of the highest grossing movies of all time, ET: THE EXTRA-TERRESTRIAL. After a rocky period in her life, Drew rebounded, overcoming substance abuse and other personal problems to make a solid comeback. From a family that has acted since the days of silent films, with ancestors such as the famed Lionel Barrymore, Drew comes from solid acting stock. With her troubles behind her, Drew staged a reentry into movie making that included POISON IVY, MAD LOVE, and BOYS ON THE SIDE. In 1994, she co-starred with Mary Stuart Masterson in the woman-centered Western, "Bad Girls," playing Lily Larronette, the best horseback rider among four frontier "fallen women" who decide to quit the world's oldest profession and start a respectable business as partners. Her recent projects include THE WEDDING SINGER and HOME FRIES, two movies that indicate Drew has a definite future in romantic comedies. Her latest romantic comedy, NEVER BEEN KISSED, was so popular an entire website was created just for that movie. An interview subject in several women's magazines, Drew likes to talk about two things that most symbolize her renewed life: Daisies and butterflies. Her nickname, by the way, IS "Daisy." Drew was the covergirl for the first issue of JANE magazine.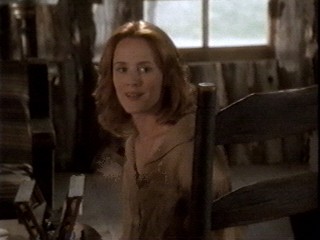 Mary Stuart Masterson as Anita Crown in "Bad Girls"
DREW BARRYMORE IN NEVER BEEN KISSED

JENA MALONE: A CAREER IN THE BEGINNING
CO-STARRING FILM: "BOOK OF STARS": 1999
Jena Malone, 13 years old, is an actress already noticed by the critics for her work in HOPE, the TNT movie that was the directorial debut of Goldie Hawn. Ms. Malone portrayed a young girl of the South, just at the start of the Civil Rights movement in the late 50s and early 60s. She recently co-starred with Susan Sarandon and Julia Roberts in STEPMOM. In November, her independent film with Mary Stuart Masterson, THE BOOK OF STARS, is scheduled to be released. Jena singled out Mary Stuart for mention when interviewed about her coming projects by the Entertainment Tonight website. Keep your eye on this young actress. She already has an impressive track record, and should be considered the equal of some other young actresses, including Jena's heroines, Claire Danes and Christina Ricci. Jena Malone most reminds me of Jodie Foster at her age.

VIRGINIA MADSEN: THE DUNE PRINCESS
CO-STARRING FILMS: "THE FLORENTINE," 1999 / "MR. NORTH," 1986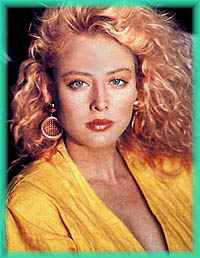 This two-time co-star of Mary Stuart Masterson is a veteran of over thirty films, including the sci-fi epic, "Dune," in which she played a Princess, "Class," "Slamdance," and the recent hit "The Rainmaker," which co-starred Matt Damon and Danny Devito. The sister of actor Michael Madsen, Virginia was born in Winnetka, Illinios. Her father was a firefighter. Formerly married to Danny Huston, the son of famed director John Huston, who directed both Mary Stuart Masterson and Virginia Madsen in the movie "Mr. North." During the filming of "The Florentine," in which her brother, Michael, also starred, Virginia was the roommate of Mary Stuart Masterson. In January 2001, Ms. Madsen will be seen as Tom Selleck's love interest in "Crossfire Creek," a TNT movie for television.

KATHY BATES: A DISTINGUISHED CAREER
Co-Starring Film: FRIED GREEN TOMATOES (1991)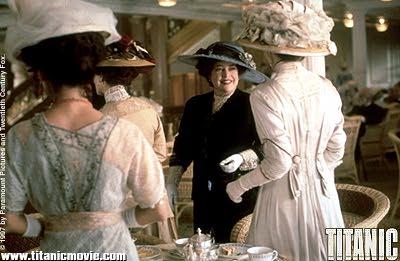 Kathy Bates as Molly Brown in "Titanic" (1998)
Kathy Bates has enjoyed a long and varied acting career, spanning stage, movies, and television. Just this morning, I watched her in "Murder Ordained," a 1987 made-for-TV movie about a minister who murdered his wife, and arranged the murder of his lover's husband, in a small Kansas city, also starred Keith Carradine. Mary Stuart Masterson fans will always remember Kathy Bates as Evelyn Crouch, but Bates has played a wide range of characters, including "The Unsinkable Molly Brown" in "Titanic," one of the blockbusters of the 1990s. Kathy Bates has also been cast in two movies and one mini-series based on Stephen King novels, "Misery," "Dolores Claiborne," and "The Stand." Ms. Bates once co-starred with FRIED GREEN TOMATOES authoress, Fannie Flagg, in "I Was a Teenage Vampire," a teen comedy from 1987. Kathy Bates first launched her career thirty years ago, in 1971.