A WEDDING IN SMETHPORT
OCTOBER 1999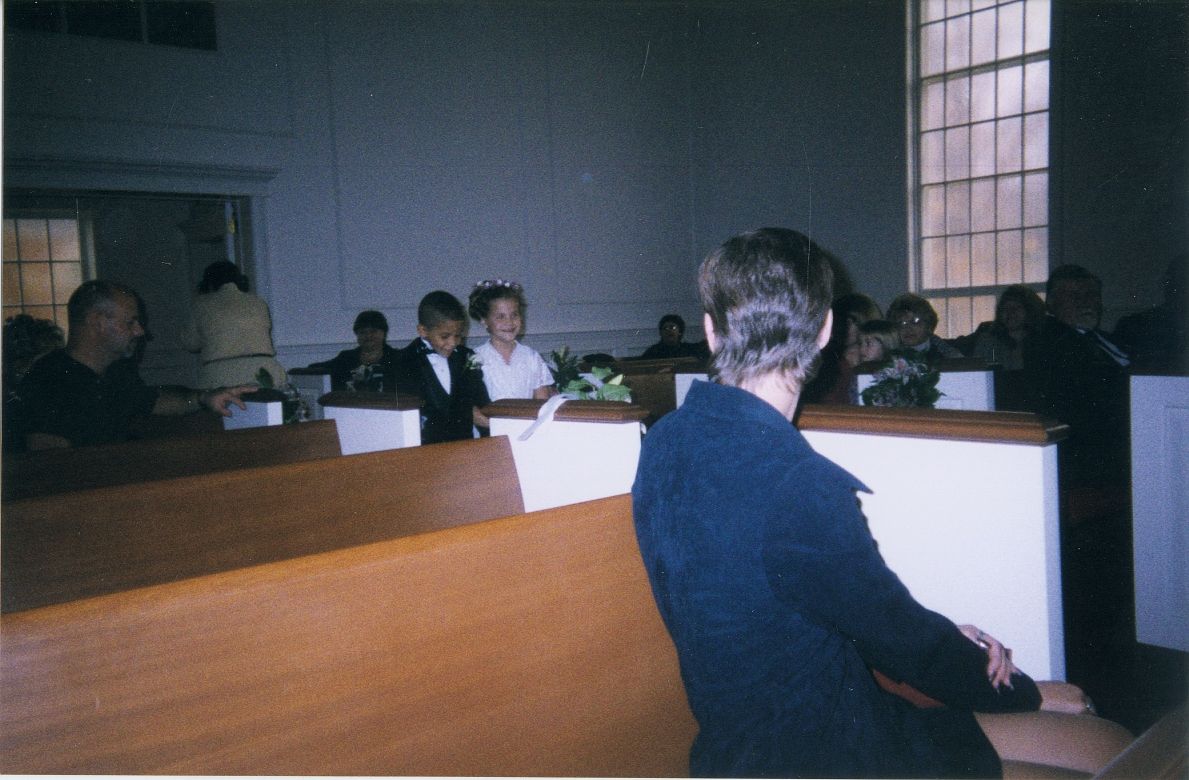 I received an invitation to the wedding of my good friend, Kristi, for a Saturday in October 1999 in Smethport, Pennsylvania. This is the same Kristi who appears in more than one of the "Stories from the Road" series on these pages. Smethport is about 100 miles from Oil City, so I got started early that day, and made sure to take a camera along as well as a wedding gift, a bunch of blue willow pattern dinner ware I had been putting together from antique stores all over the state for a few months.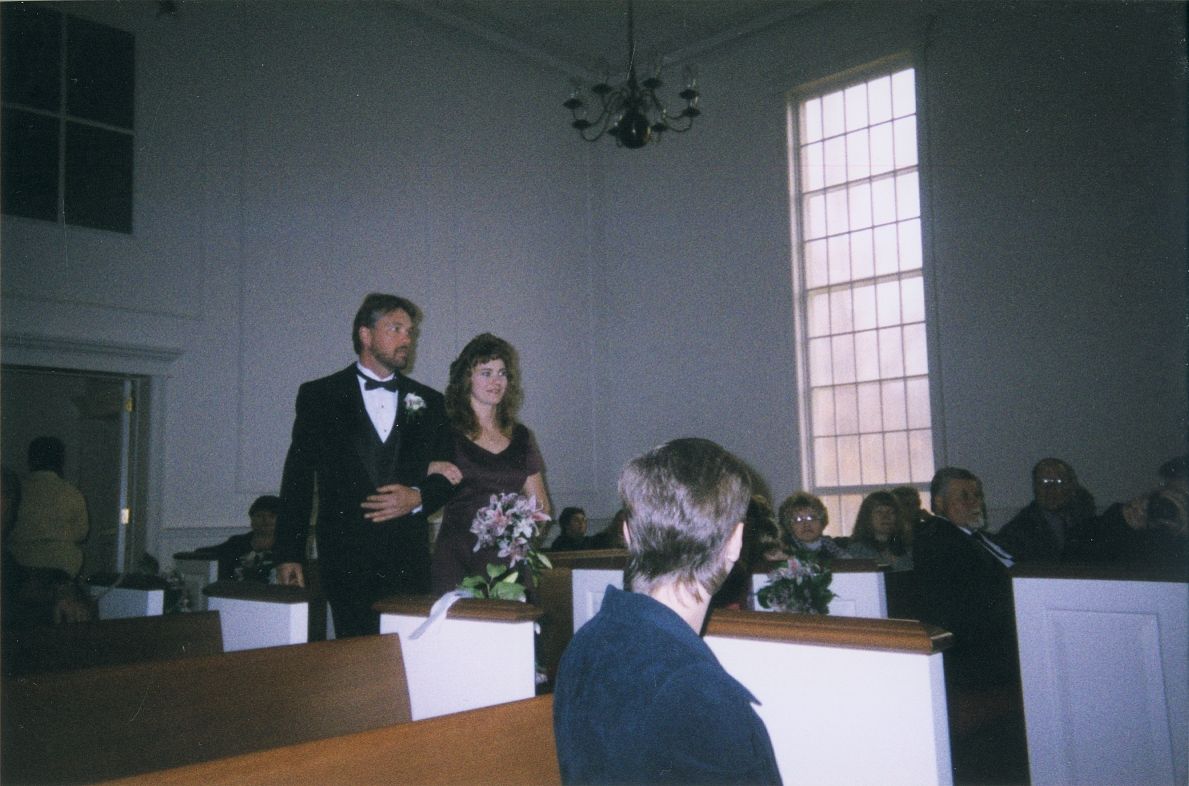 Two members of the wedding party go down the aisle first.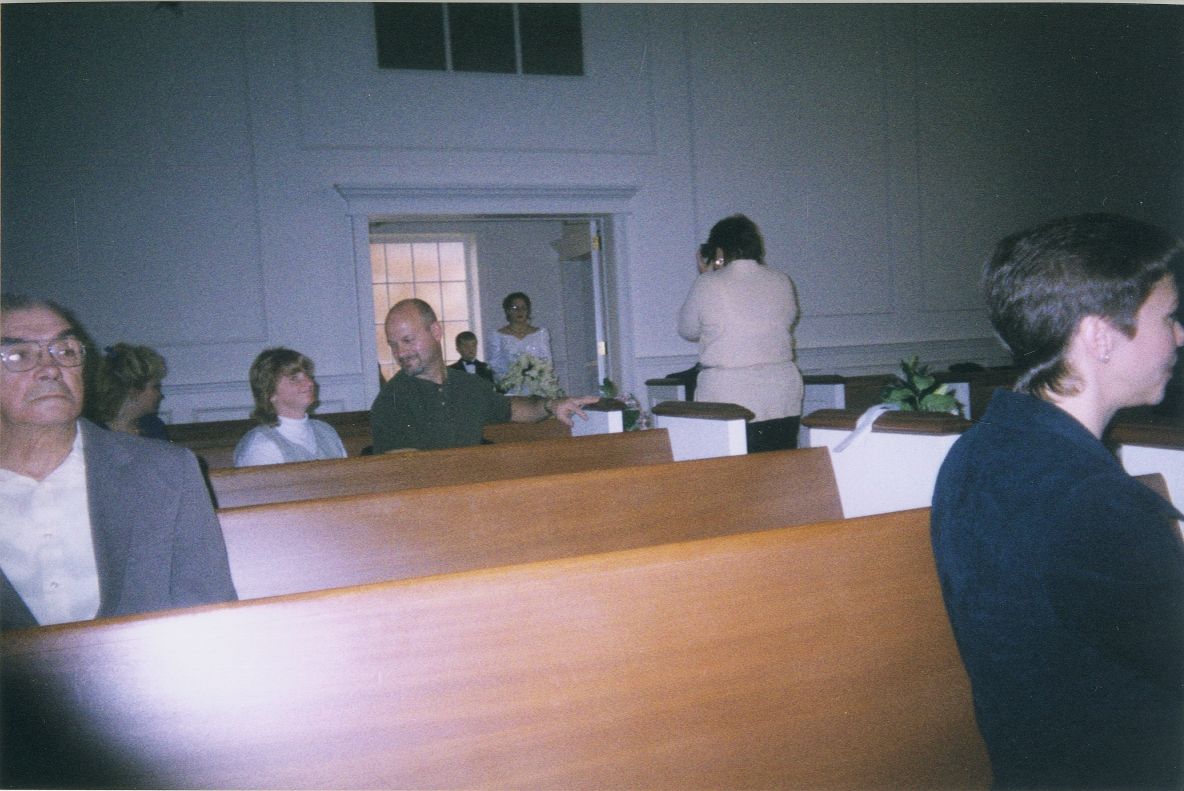 Kristi's escort arrives in back of the church.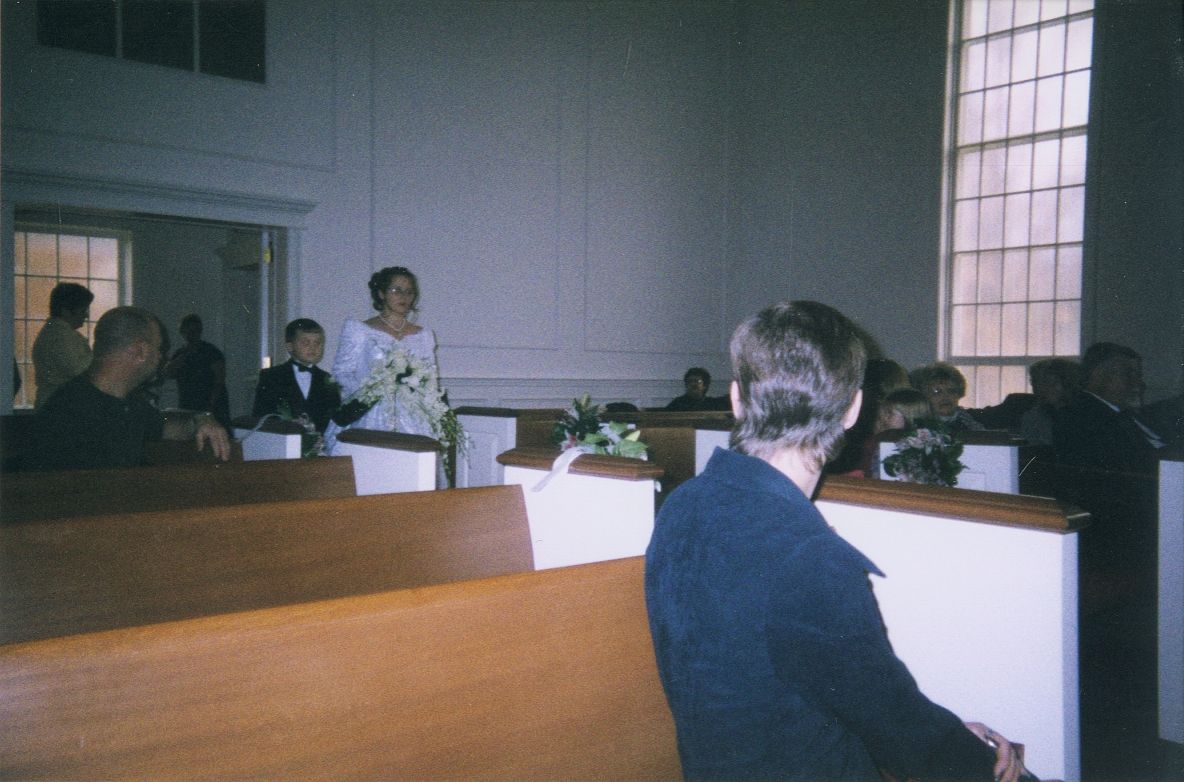 The bride and escort start their procession down the aisle.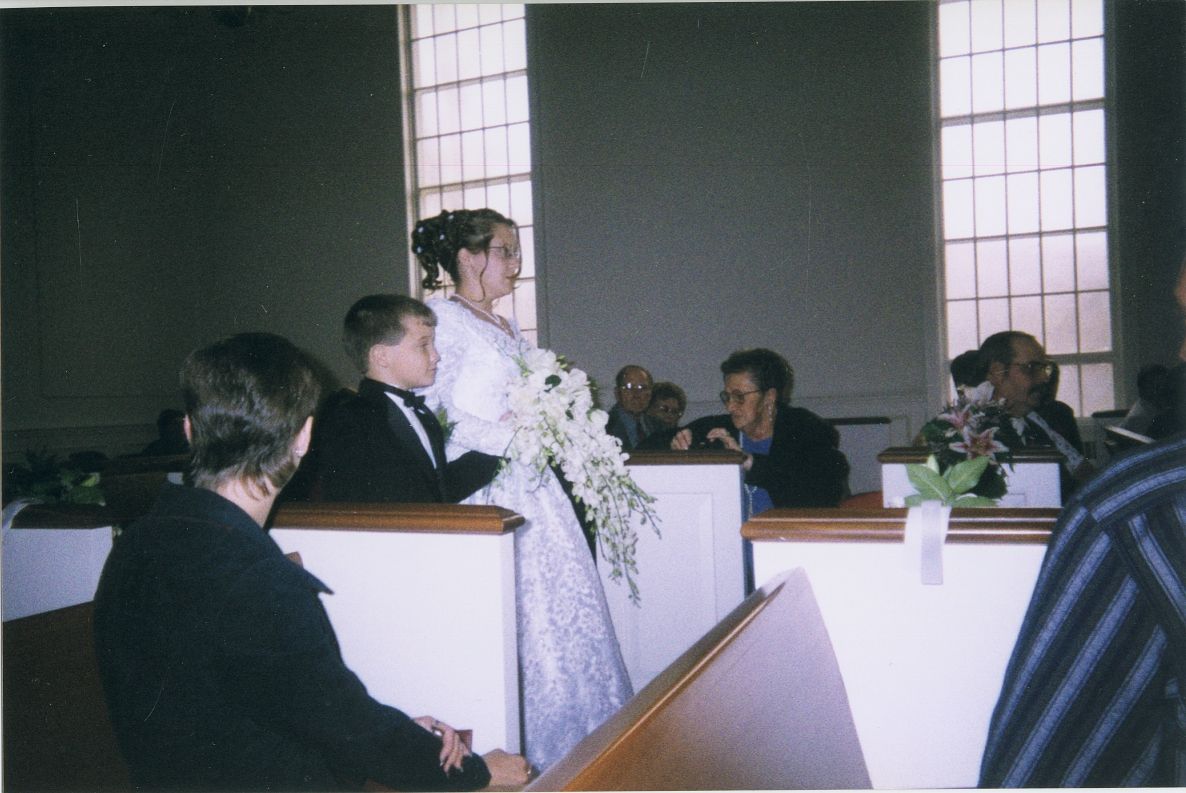 The bride passing our pew.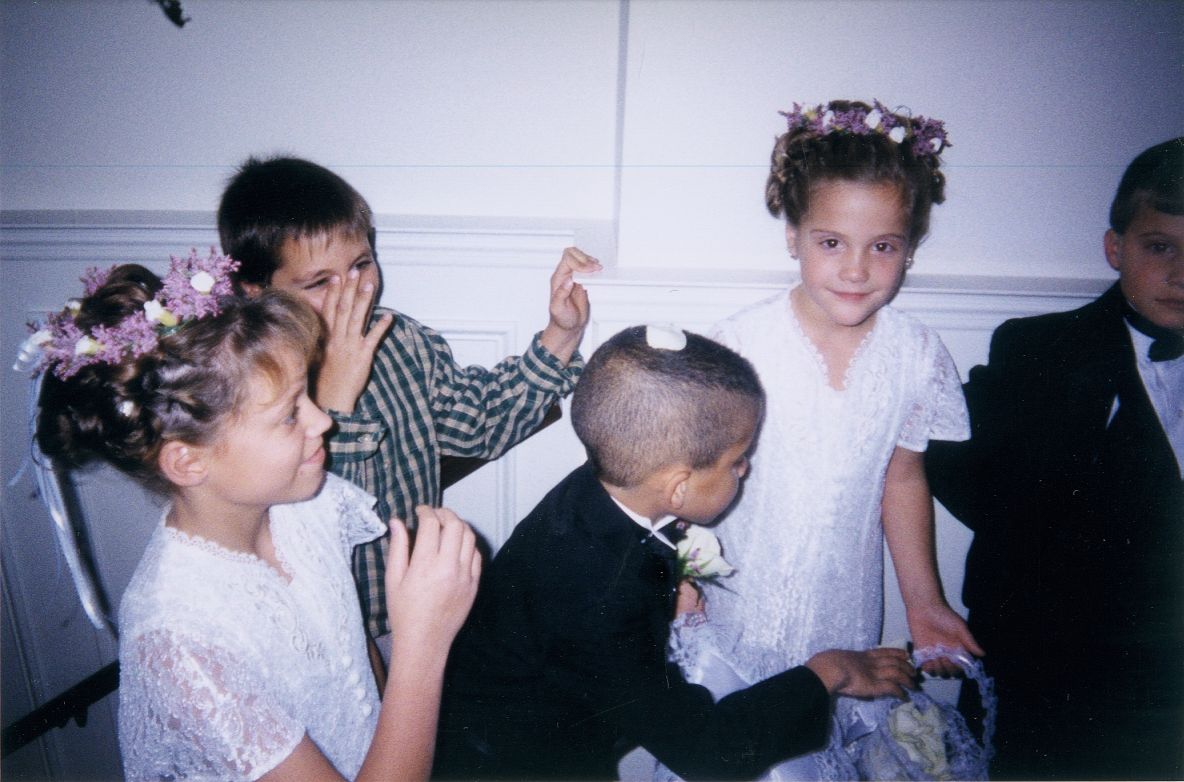 "Someone told me I look like Julia Roberts."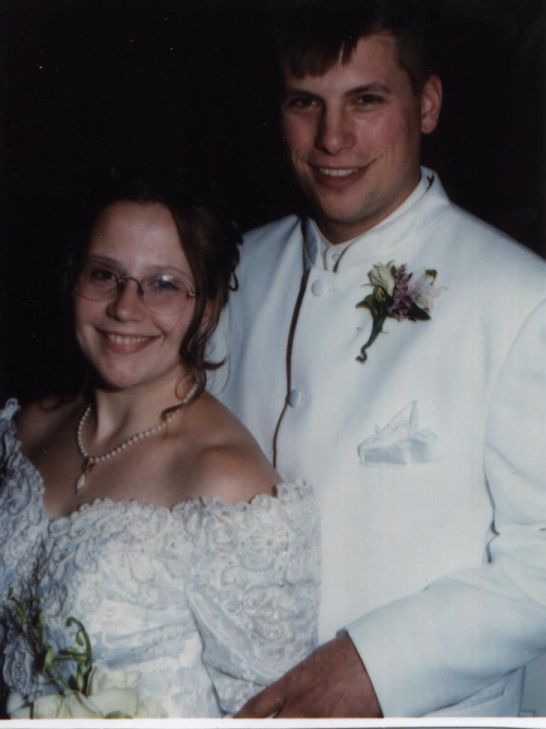 Introducing Kristi and Tony!