A PICNIC FOR VINTAGE CAR OWNERS AND ENTHUSIASTS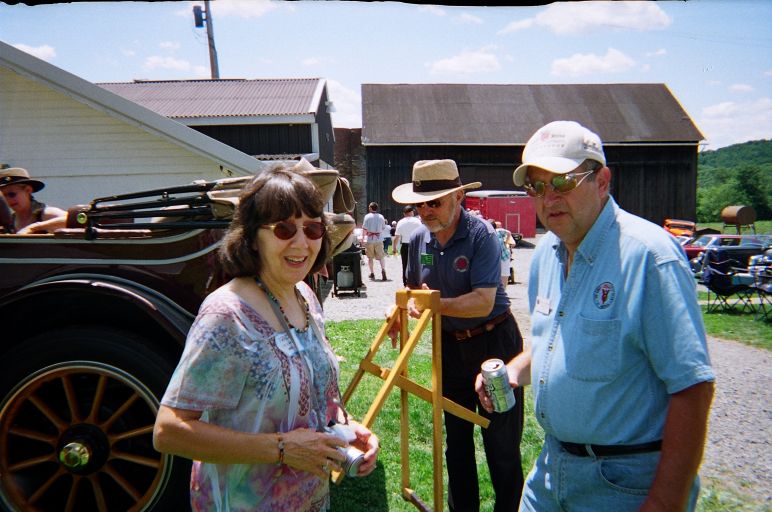 My cousin Nancy and her husband David Collette, your hosts for the 2009 Vintage Automobile Picnic

And the co-host, their German Shepherd, Sparky the Wonderdog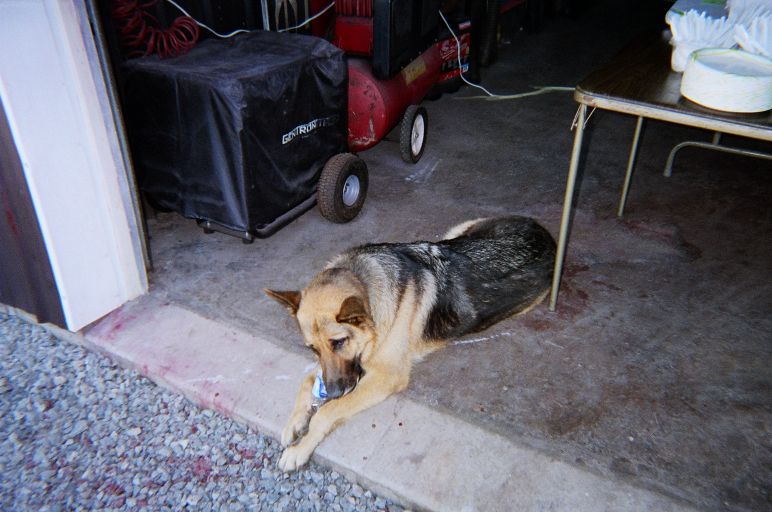 "I told you to buy me more chew toys!"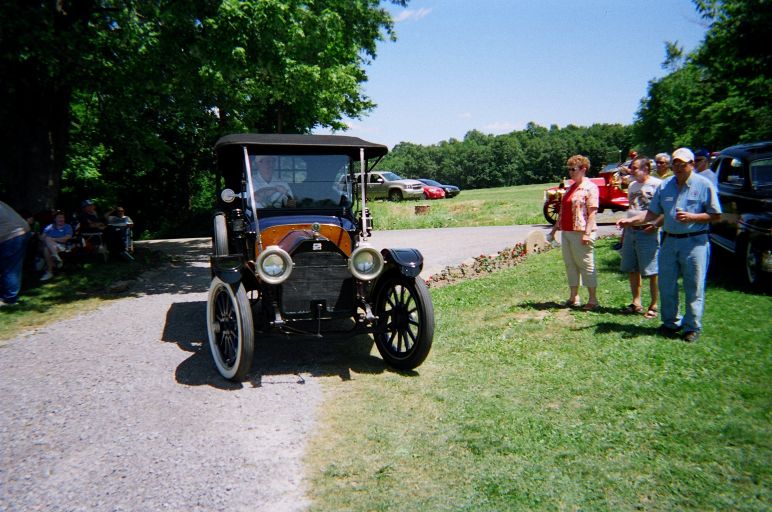 There was an older one than this, but I ran out of film.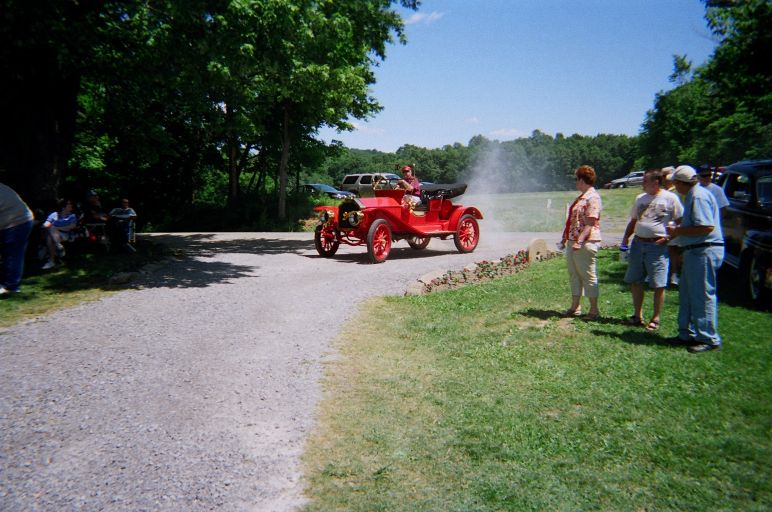 Another very old car, but not as old as the "Flanders" model I saw. I hope my cousin can e-mail a photo of the Flanders to me. It is about 1890s vintage.

Dave Collette's 1935 Ford Super Deluxe Roadster. Note the detailing on the chrome and the white sidewall tires.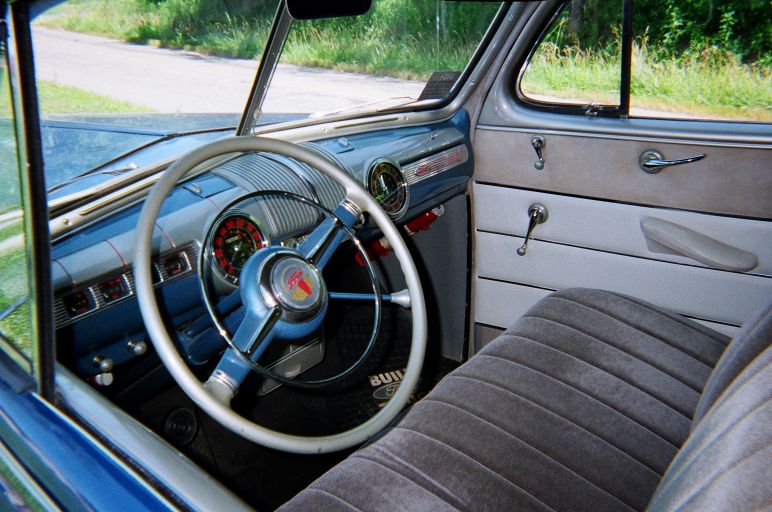 The Interior of Dave Collette's Super Deluxe Roadster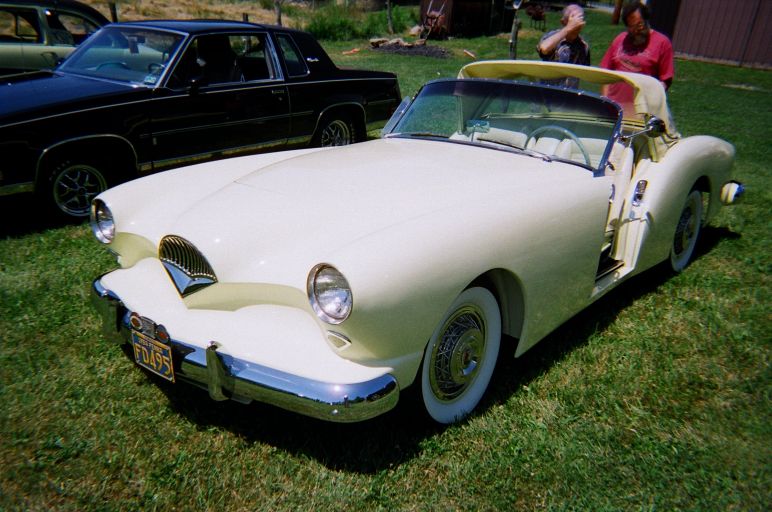 Early model KAISER rag top!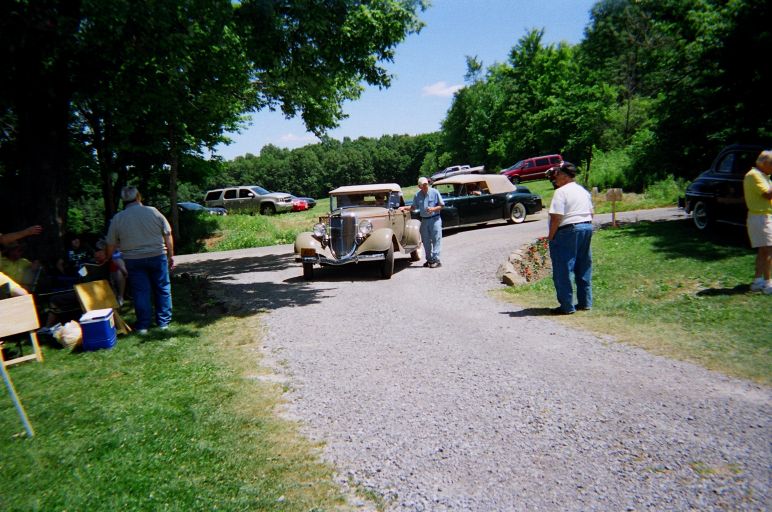 Dillinger would have loved to steal this car.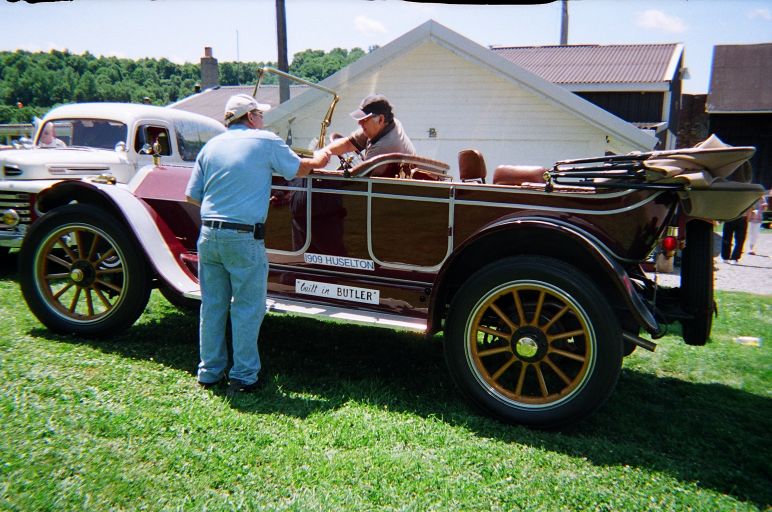 A 1909 Huselton, built in Butler, Pennsylvania, about 15 miles from the location of this picnic, near Portersville, Pennsylvania.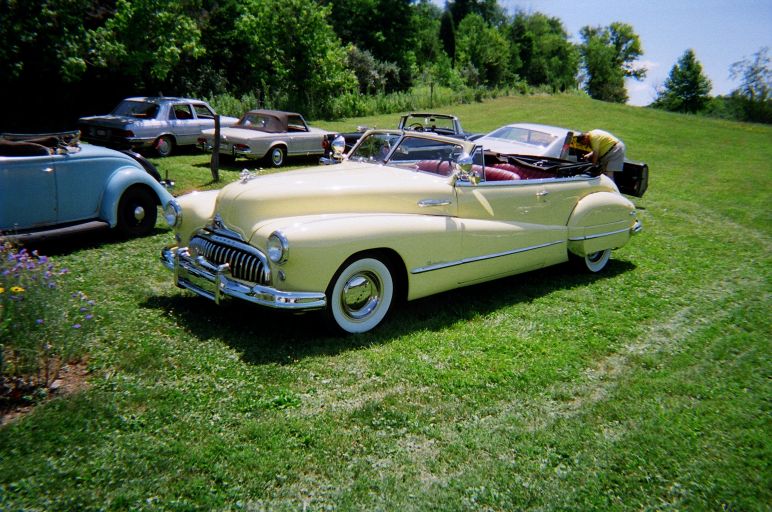 A fine Cadilliac rag top. I followed this car into the picnic area.

My cousin Nancy sent me this photo of part of the front of the old Flanders. I had the perfect spot to shoot a good picture and had no film left.

THERE WILL BE ANOTHER PICNIC NEXT YEAR!
SEE MORE OF SPARKY THE WONDERDOG IN THE COMING "SILLY PET TRICKS" SECTION OF THE BACK OFFICE!