TRAVELING TO MAKE A LIVING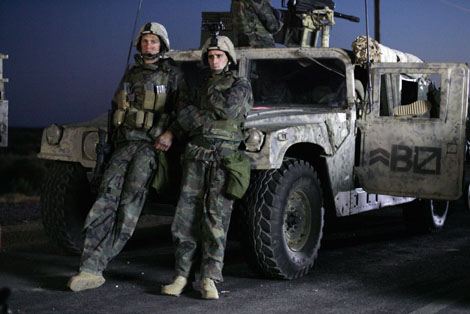 "Nothing like a Service Plaza on the Turnpike when you need one."

It is the nature of my work to have to go on the road the majority of the time. This means life in hotels for most of the working weeks, which is why I have always relied on laptop computers to do work liike this in my spare time. Some of the advantages in all of this travel are all the different places you get to see; all the friends and acquaintances you make; and the different customs, food, and other activities you get to sample along the way. Among other things, I like to attend high school sports events when they are available, or go see a senior class play in a different town. I even got co-workers to try out community theater in Warren, Pennsylvania, and they ended up liking it for a change of pace. The best of all of these advantages are the friendships. A lot of them are employees of the places I visit, restaurant owners and workers, and hotel employees. I've been to their weddings, seen their kids born, go off to college, get married, and then have kids of their own. I've met all of these people, and seen all of these places, and got paid for it. When you stop to think about it, that is not a bad gig. Just make sure you have plenty of 5 Hour Energy Drink, dark roast coffee, and Ripped Fuel on hand when running on the Pennsylvania Turnpike!

SOME FAVORITE DESTINATIONS
Some people and places on the Golden Triangle
A look at the historical sites in Old Philadelphia, along with some old and new friends.
We get to meet a wife and husband who are both pedicab operators, see Russell Crowe's HMS Surprise from Master and Commander, and the aircraft carrier USS Midway, and some girls.
Cable cars and Chinatown in the evening twilight.
Andrew Carnegie, and a lot of other people, lived here.
We attended a game in the new ballpark's inaugural season in 1995.

STORIES FROM THE ROAD
MY TRAINING AS A BUSBOY
It was 1994, in Smethport, Pennsylvania. Working with a crew, most of us took our meals in the Smethport Diner, a short walk up the street from where we were working. The hotels had no breakfast offerings then, so two of us went to the diner. Kristi, whose wedding photos are on another page of The Back Office, was the sole waitress that morning, and she was swamped. Every table had been occupied and she had to bus the tables herself. Our breakfast was over, so I started to help clear the tables. Kristi taught me a few tricks, such as putting the flatware in an unfinished glass of water on the table and piling the napkins and other paper shards on the paper placemat and wrapping them up in the placemat. Now, I have something to fall back on if the recession really gets bad. I can bus tables for a waitress who looks like Meg Ryan!
DRIVING ON ICE
There will be some more of these little thumbnail stories on a couple of the separate "Traveling" pages. This one is in early 2008. There are two of us working in Scranton, Pennsylvania. It is Thursday afternoon, and we get a weather warning of severe ice storms headed toward Pennsylvania. The state above Interstate 80 will receive heavy ice accumulation.
"We should get out of Dodge early tomorrow," my co-worker suggested.
"Dude, I wish this was Dodge," I replied. "That would mean we would be in Kansas. It's flat. This is Scranton. We have to drive down a mountain just to get lower."
I left at 4:30 in the morning on Friday. Both Interstate 81 and 80 were completely ice packed. All across I-80 there were wrecked semi-trucks, including one on its side that had plowed into another semi. Coal trucks were upturned in the median. After a quick breakfast at the Perkins in Bloomsburg, I followed a semi that had the word ENGLAND painted on the back, maintaining the same pace. Managed to get all the way home after exiting the Interstate in Clarion. It was a white knuckle trip all the way home.

We might add more destinations in the future! All I have to do is digitize all the photographs. There are so many friends and so many places, it's good to have gigabytes to work with inside of megabytes.
To get a better idea of what it is like to drive long distances just to go to work, this You Tube clip might give you a little feel for the "open road" (heh).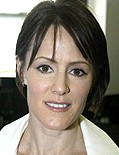 "The place will still be here when you get back."