FYI ARCHIVES
PAGE 9
4/15/2001 to 9/16/2001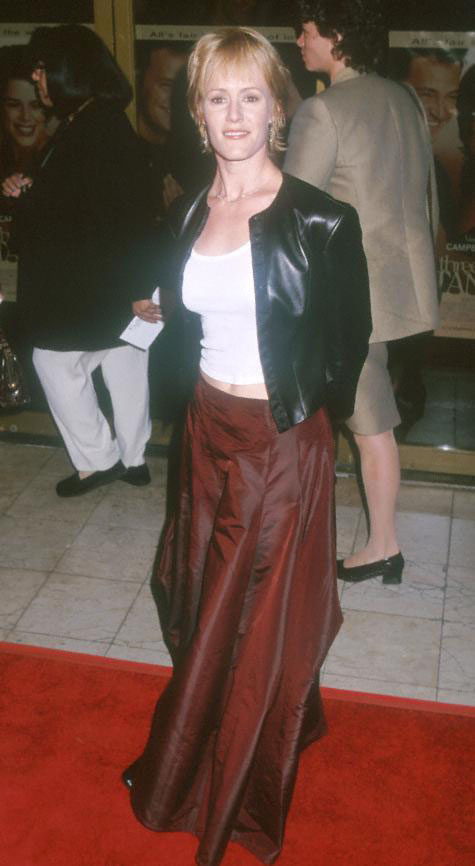 CLAUDIA KEHL REPORTS ABOUT MARY STUART MASTERSON'S NEXT DIRECTORIAL WORK
Entry Date: 9/16/2001
HOLLYWOOD, CA, August 15, 2001 - Scriptapalooza, in conjunction withsponsor
Screenplay Systems, today announces that TED INC. by RettThompson is the grand
prize winner of the 3rd Annual ScriptapaloozaScreenplay Competition. TED INC.,
the story of a business consultant whose struggles to find love are complicated
by the inept corporationthat lives in his body, was judged best screenplay out
of 2,319 scripts submitted to the competition.
Thompson, whose day job is as a manufacturing engineer for Xerox Corp.in
Rochester, NY, describes his screenplay as a satire with romanticcomedy
overtones. "I wanted to blend the hopelessness of my own lovelife with a
send-up of corporate America," says Thompson. Ironically,he sent the
script in at the urging of a friend on the final day ofsubmissions, and TED INC.
is (wouldn't you know it) the first screenplay Thompson has ever written.
Thanks in large part to the financial incentive and industry cachetprovided by
Screenplay.coms' first year of sponsorship,Scriptapalooza has grown
exponentially in both size and prize money to rival the prestigious Nicholls
Fellowship. As first place winner, Thompson takes home a cash prize of $25,000
as well as the "Writer's Studio" suite of software from Screenplay Systems,
which includes Screenwriter 2000, Dramatica Pro, and Story View.
Yet even more beneficial than the money and software, at least in terms of
launching a writer's career, is the industry heat theaward generates. With the
Hollywood community eager to read newly discovered, award-winning work from
up-and-coming talent, Scriptapalooza makes an aggressive push to promote all
thirteen of its top finalists to the people and companies who are actively
making movies. "We do much more than hand over a check and wish the winner
good luck," says Mark Andrushko, President of Scriptapalooza. "Our
mission is to take these writers and their scripts to the next level, to provide
access to the studios, production companies, and agencies that control the film
industry. It's that sort of nurturing that sets Scriptapalooza apart from other
competitions."
Andrea Bailey, who won second prize in last year's competitionwith her script
FALLING OVER VENUS, agrees. "Being a finalist in Scriptapalooza was the
break I had been waiting for," Bailey says. "The competition opened
the right doors and got my script to the people who could make something
happen." As a result of Scriptapalooza, Bailey's screenplay was optioned
by Marc Platt Productions and is currently in pre-production at Universal
Studios with Mary Stuart Masterson attached to direct.
Second place in this year's Scriptapalooza Competition went to SWING VOTE by Mike
Cunningham and will receive $3,000 and the "Writer's Studio" software.
Third place was awarded to BOGEYSIZE IT by Patti Wall and will receive $2,000
and the software. In addition, there were ten semi-finalists. "We have found the
best of Hollywood's next generation of writers," says Screenplay Systems President
Stephen Greenfield. "Now we're going to do everything we can to ensure they get
the recognition they deserve."
http://www.screenplay.com
http://www.scriptapalooza.com
Claudia

"BED OF ROSES" SCENES FEATURED IN ENCORE CABLE NETWORK PROMOTION
Entry Date: 8/21/2001
The Encore cable network in the United States, that includes Encore, Encore True Stories, Encore Mysteries, Encore Love Stories, Encore Westerns, and Encore PLEX, is running a commercial this month that features some brief clips from "Bed of Roses." The last one has the narrator of the Encore commercial promising no commercials with Mary Stuart Masterson pointing a TV remote at the camera and changing the channel. Just as she hits the remote button, the last scene in the commercial comes up.

MARY STUART MASTERSON'S STINT AS HOSTESS OF "SATURDAY NIGHT LIVE:"
AN EARLY MORNING MSM GEM
7/28/2001
I was lucky to wake up early this morning, about 4:00 AM so I could get ready for travel for this week's job assignment out of town, and also make the annual Family Reunion at the Foxburg (Clarion County, Pennsylvania) Cafe this afternoon at 1:30 PM. While fixing coffee to wake up, I turned on the television, and found that NBC was running a Saturday Night Live (SNL) rerun. This one happened to be the 1992 edition when Mary Stuart Masterson was Guest Hostess. I recommend that everyone get a chance to catch this SNL. It is frequently run on Comedy Central, but won't be this month. MSM was really good in all the comedy sketches. The best was when she played a former Sorority President who returns for a visit. The sorority was "Delta-Delta-Delta," and all of them talked in Valley Girl lingo. The other sketches included MSM as the star of the police show "Very Pregnant Undercover Cop," which was hilarious. The still pictures shown as bumpers between the SNL segments were very good shots of MSM, and she was very good as a hostess. The musical numbers by En Vogue and the SNL band were also among some of the best from that series.

NICE TRIBUTE TO MSM BY VANNA OF GERMANY
7/21/2001
Someone named Vanna has a site with a great page of photos of Mary Stuart Masterson in some of Vanna's favorite movies. Included are "Bed of Roses," "Gardens of Stone," "Fried Green Tomatoes," "Bad Girls," and "Benny & Joon." This is a pleasant site to visit, and the Tavern hopes everyone will drop in and leave a message on Vanna's guestbook to let her know you appreciate her work.
VANNA'S PLACE

ERIC STOLZ AND KATHY BATES ADDED TO "CO-STARS CORNER" PAGES
7/21/2001
Thumbnail biographies have been posted on the Actors and Actresses pages in the Co-Stars Corner section of the Tavern. Kathy Bates is best remembered by MSM fans as Evelyn Crouch in "Fried Green Tomatoes." Eric Stoltz played Keith in the MSM fan favorite "Some Kind of Wonderful."
CO-STARS

COOL QUOTES FROM "SOME KIND OF WONDERFUL"
7/21/2001
Running through a lot of search engines for Mary Stuart Masterson, I found this site full of the best quotes from "Some Kind of Wonderful," one of the most popular movies in which Ms. Masterson ever starred:
SKOW QUOTES

AN OFFER FOR FRAMED MSM POSTERS AND PHOTOS
7/21/2001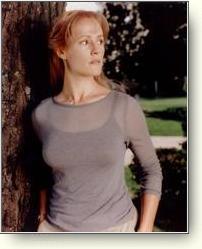 An internet service called "All Wall" offers framing of photos and posters of Mary Stuart Masterson. There are some nice photos available, at what look like reasonable prices, and an example of one of them is just above this news item. The site can be visited by clicking on the link below:
PHOTOS AND POSTERS

NEW CELEBRITY SITE FOR MSM
7/21/2001
Newave, which appears to be a new celebrity site, has a nice page of photos and links of Ms. Masterson on this page:
NEWAVE

MORE COUNTER PROBLEMS FOR THE TAVERN
7/21/2001
The economic shakedown in the dot com world has once again impacted the counter service at "Mary Stu's Tavern." There are presently two counters on the front page precisely because of past problems, such as counters suddenly going out of business, suddenly charging monthly fees to obtain certain statistics, etc. Relying on advertising for operating revenue has been failing as dot coms are being shaken out of the system, so many services are beginning to charge monthly fees for counters. So far, there have been four different counters on the Tavern: Countmaster, out of Utah, was the best. Site Stats was the second counter, but they suffered long periods of downtime. Site-Tracker is good, but is now charging a fee to get the nations of origin of all visitors. Hitamatic is also presently on the Tavern, and will become the main counter starting next week. It is a pretty good bet that all counters will eventually be pay-for-use. We will probably keep going with the nation stats even if we have to pay over $100 per year for the service, but if it gets extreme, we might have to discontinue the running count of nations visiting the site and the "Hall of Flags" page. Let's hope it doesn't come to that.

USA TODAY REVIEW OF MSM'S DEBUT AS A DIRECTOR
Entry Date: 7/8/2001
On 6/29/2000, USA TODAY's Robert Bianco had this to report about The Other Side, the short film that was one part of the trilogy On the Edge that was presented on the Showtime Network's "Quick Flicks." After giving the other two short films bad reviews, Bianco writes: "Things improve markedly with the second story, The Other Side. Written and directed by Mary Stuart Masterson, this far more spare effort stars Anthony LaPaglia as a dying scientist who creates an artificial copy of himself. Not only does the plot present a more coherent view of a not-so-distant dilemma, it provides a double role for LaPaglia, who is too seldom seen on TV even once."

HAPPY INDEPENDENCE DAY TO OUR AMERICAN VISITORS!
ENTRY DATE: 7/3/2001


CLAUDIA KEHL FINDS MORE LINKS TO THE NEW MSM FILM "WEST OF HERE"
Entry Date: 7/3/2001
found the following interesting links concerning MSM's upcoming independent film "West of Here"
http://www.coupestudios.com/news.html
4/24/01
Todd Mohr of Big Head Todd and the Monsters teamed up with Mary
Stuart Masterson to record a track for an upcoming independent film
entitled "West of Here". The song was written by Todd and sung by
Mary Stuart for use in the film.
http://www.contaxguide.com/newsarchive/010426/cover_story.htm
Actor Guillermo Diaz:
"I'm doing a film starting the end of April where I play a
college guy, completely straight. I don't know if the director knows
I'm gay or not, but he's never asked me, and if he does I'll say
'yeah', and I'm sure he won't have a problem with it. It's a film
with Mary Stuart Masterson (called 'West of Here')."

SHOWTIME SITE FOR ON THE EDGE
Entry Date: 6/19/2001
After reading Claudia Kehl's e-mail below, I went to SHOWTIME'S official site and got a link to the page for On the Edge, a SHOWTIME "QUICK FLICK." Just click on the link below. If the link doesn't take you directly to the On the Edge page, just click "Schedule," on the frame navigation bar to the left, then click on June 29 on the calendar. It will take you to the SHOWTIME schedule for that date, then click on the link to On the Edge.
ON THE EDGE

CLAUDIA KEHL DISCOVERS MSM'S DIRECTORIAL DEBUT
MOVIE FOR "SHOWTIME" FEATURING FIRST-TIME WOMAN DIRECTORS TO PREMIERE THIS MONTH
Entry Date: 6/19/2001
On the Edge
90 min.
Actresses Helen Mirren, Mary Stuart Masterson and Anne Heche each direct
a segment of this 2001 sci-fi cable anthology. []In Mirren's comical "Happy
Birthday," Hannah (Sydney Tamiia Poitier) is a top student who learns that
she has been "quota'd out" of grad school. And in a world where "too many
people [are] chasing too few jobs," she needs to plan for her future. []Masterson's
"The Other Side" is an edgy tale of a brilliant scientist (Anthony LaPaglia)
who, knowing that he is dying of cancer, clones himself. []Heche's quirky
"Reaching Normal" is the diary of a mad housewife (Andie MacDowell) who
discovers she has a psychic link with a college professor (Paul Rudd).
Cast: Andie McDowell, Paul Rudd, Anthony LaPaglia, Alan Rosenberg, Joey
Lauren Adams, Ellen DeGeneres, Karen Sillas, Bruce Davidson, Sydney Tamiia
Poitier, John Goodman, Beverly D'Angelo, Christopher Lloyd, David Hyde Pierce,
Caroline Rhea, Jenica Bergere, Ken Campbell, Roman Danylo, Jean Kasem, Kimiko
Gelman, Taylor Negron, Travis Wester, Dondre Whitfield, Marissa Jaret Winokur
Rating: TV-14
Content: Suggestive Dialog, Strong, Coarse Language, Explicit Sexual Situations,
Violence
Category: Movie, Sci-fi & Paranormal
Directors: Helen Mirren, Mary Stuart Masterson, Anne Heche
Release Year: 2001
Date Friday, 29 June 2001
Time 8:00 PM
Channel 27 SHOW

CLAUDIA KEHL REPORTS ABOUT "WEST OF HERE," MSM'S UPCOMING NEW MOVIE
Entry Date: 6/18/2001
According to IMDb.com Mary Stuart is in a new movie called "West of
Here". The name of her character is Genevive. That's the spelling on
IMDb.
Her mother Carlin Glynn is also starring in it. Other co-stars are
Josh Hamilton, Kevin Cooney, Tate Donovan and Elisabeth Moss.
Unfortunately there's not mentioned who the director is.
http://us.imdb.com/Name?Masterson,+Mary+Stuart
http://us.imdb.com/Title?0283680
Claudia
---
laine Rogers is a film agent and entertainment attorney at Palmer &
Dodge in Boston. Some of her upcoming films include New Line's
Thirteen Days with Kevin Costner (release date December 20), and CBS
TV's Love Lessons starring Patty Duke (air date November 22). She
has also produced a number of television movies and is co-producing
several feature films, including West of Here, by A. Jay Sweet,
directed by Peter Masterson, and starring Mary Stuart Masterson.
Elaine Rogers can be reached at erogers@palmerdodge.com or (617) 573-
0118.
You can find the article above on the red section from the following
link:
http://imaginenews.com/Archive/2000/Dec_2000/Text/DEPT05.htm
I am wondering if this is the movie which will be directed by her
brother. According to a recent PEOPLE article on the net it was told
that she's going to star in a film of her brother. Maybe by sending
an e-mail to Elaine Rogers mentioned above we could find out more.
Good to know that Mary Stuart is working again after the cancellation
of "Kate Brasher".
Claudia

MARI GARCIA FINDS A SIGHTING OF MSM
Entry Date: 6/18/2001
Subj: MSM sighting
Date: 6/1/01 3:22:04 PM Eastern Daylight Time
From: mpgarcia@sfsu.edu (Maria Garcia)
To: gjordan741@aol.com
http://www.nydailynews.com/today/News_and_Views/Daily_Dish/a-113250.asp
Mary Staurt Masterson and vintage rockers Mick Jones and Tony Levin made
their way through the instant jungle designer Bentley Meeker illuminated at
the Rainforest Alliance's 11th annual gala at Cipriani 42nd on Wednesday.

MORE ON THE HISTORY OF HORTON FOOTE'S LILY DALE
6/15/2001
Here on the FYI page late last year, we reviewed what seemed to be a trilogy of stories about "Horace," a young boy in the turn-of-the-century South who was seeking to earn his own way after the death of his father, and the departure of his mother and sister, Lily Dale, to Houston, Texas. Well, the story A Trip to Bountiful is yet another story that I did not include, not realizing that Lily Dale was the central character. In Peter Masterson's film of A Trip to Bountiful, Lily Dale is now married, and older. Her son has died, and Lily Dale attempts to come to some kind of resolution over her son's death. Lily Dale is played by Mary Stuart Masterson's mother, Carlin Glynn, in the movie version of the story.

INFORMATIVE POST ON THE GUEST BOOK
Entry Date: 6/15/2001
We received the following entry in the Dreambook Guestbook that is hosted by Dreamhost's server. This man lives in the area of Bracketville, Texas, site of most of the location shooting for Bad Girls, released in April 1994.
Name: Rich Curilla, Alamo Village, Brackettville, Texas
E-mail address: gtt@hilconet.com
Homepage URL: http://
Comments: Just thought you would all like to know that the stone-
framed "window" that Mary Stuart is looking out of in the
still from "Bad Girls" used in this web page is actually a
low, ground-level wall built to duplicate the top of the
Alamo chapel in John Wayne's "The Alamo." Previous
thespians to use the set were John Wayne, Laurence Harvey
and Richard Widmark when Harvey fires the cannon in answer
to the surrender demand made by General Santa Anna in this
1960 70mm epic. I'd say that Mary Stuart packs just as
great a wallop as the big gun! HAPPY BIRTHDAY STU!
Monday June 4th 2001 05:50:41 PM

SOME KIND OF WONDERFUL: UPCOMING FIFTEENTH ANNIVERSARY
Entry Date: 6/15/2001
Next year will mark the Fifteenth Anniversary of Some Kind of Wonderful, which was released in the Summer of 1987. We'll be setting up a special tribute page sometime toward the end of this year. If the old operators of the SOME KIND OF WONDERFUL WEB PAGE just happen to stumble onto this announcement, we would like to hear from them in regards to this project. The old site can be uploaded to a subdirectory here, and we shall give the original creator(s) full credit for the original creation. We'll upload the entire site, intact, as it existed prior to disappearing from the Internet, and will not alter or change it in any way. It would make an outstanding addition to the tribute, and no one could produce a better SKOW site than the original

.
WHAT'S NEW AT THE TAVERN
Entry Date: 6/15/2001
Took advantage of a few days off work to eliminate dead links from both the LINKS MENU page and the SITE AWARD page. It was especially disappointing to have to give up on the SOME KIND OF WONDERFUL WEB PAGE, that was formerly a subsite of MOVIEFREAK DATABASE on Geocities years ago. I really miss that site as it was a very well-done tribute to the popular MSM movie. The FILMOGRAPHY page was changed into the BODY OF WORK page, including the television, talking book, and voice-over narration work of Ms. Masterson. The photo on the BODY OF WORK page has been changed to a smaller one of MSM in Dogtown to speed loading. There were more photos put up on the PHOTO ALBUM page. There will be a search of the web over the weekend for more MSM news, and anything located will be posted here, and additional links on the LINKS MENU page.

ONE OF "KATE BRASHER'S" SONS WAS ONE OF MEL GIBSON'S SONS IN "THE PATRIOT"
Entry Date: 5/31/2001
I thought I recognized this guy when I saw "The Patriot" on HBO last night. He co-starred with Mary Stuart Masterson as Kate's eldest son, Daniel Brasher, on the mid-season replacement series that ran from February to April this year. His name is Gregory Smith, and it looks like he has a long and successful career ahead of him. He played the second oldest of Mel Gibson's sons who is shot by the unscrupulous British cavalry leader, Colonel Tavington.

"KATE BRASHER" NOT RENEWED BY CBS FOR FALL 2001
Entry Date: 5/19/2001
The official fall schedule for CBS Television was published in USA TODAY just this past week, and Kate Brasher was not picked up for the 2001-2002 season. Jersey Television can try other networks, and I personally think Lifetime and Kate Brasher would make a good match. It's all a matter of whether or not Mary Stuart Masterson would be interested in starting the series up again if another network decided to buy it for a full season. We'll have to wait and see. It was good to watch Ms. Masterson perform every Saturday night for as long as it lasted.

CLAUDIA KEHL REPORTS ABOUT TWO NEW MSM PROJECTS
Entry Date: 4/18/2001
The Tavern's Swiss correspondent, Claudia Kehl, discovered a PEOPLE magazine article about Mary Stuart Masterson and some of her professional projects. The e-mail from Claudia reads as follows:
According to the PEOPLE article I posted before it looks like Mary Stuart has two new possible projects:
- directing her first feature film, a coming-of-age drama set in 1975
- starring in an independent film directed by her brother Peter this summer
Hopefully it's true!!
Claudia