FYI ARCHIVES
PAGE 7
ARTICLES FROM 11/24/2000 TO 2/17/2001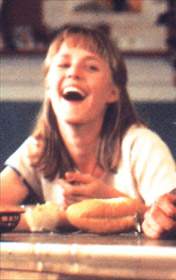 "KATE BRASHER" REVIEWED BY ENTERTAINMENT WEEKLY ISSUE FOR FEBRUARY 23, 2001
Entry Date: 2/17/2001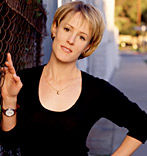 Mary Stuart Masterson as Kate Brasher
Someone named Ken Tucker wrote a review for the upcoming Mary Stuart Masterson television drama scheduled to premiere on CBS Network stations on 2/24/2001 at 9:00 PM Eastern time. Mary Stuart's character, Kate Brasher, is the single mother of two teenage sons who takes a job at a community advocacy center. The center is run by characters portrayed by Rhea Perlman (TAXI) and Hector Elizondo (CHICAGO HOPE). The Perlman and Elizondo characters have an abrasive edge to their personalities, while Kate Brasher is a bit softer. As Ken Tucker noted in his review, KATE BRASHER has "that ERIN BROCKOVICH vibe to it." Tucker doesn't seem to recall that Jersey Films, owned by Rhea Perlman's husband, Danny Devito, produced the movie ERIN BROCKOVICH, so there were sure to be similiarities as far as the general theme is concerned, but the Kate Brasher character doesn't have the same personality as Erin Brockovich. Tucker reveals that Kate Brasher frequently turns to THE BIBLE for guidance, something Erin Brockovich would not necessarily do, and certainly did not do in the popular Julia Roberts film. Tucker seems put off in his review, particularly about THE BIBLE part, claiming that the series is "hokum that's beneath Masterson's talents."
Uh, excuse me, Mr. Tucker, but there actually ARE people who believe THE BIBLE has some wisdom and sound advice in it, despite the claims of Hollywood to the contrary. In fact, many of those same people pay most of the taxes that keep all the government programs for the poor going in this country, if you know what I mean, Mr. Tucker. I could go on about the two parables used by Jesus Christ that included single mothers as main characters, but why bother?
The critic's religiophobia to the contrary, all of you visitors who want to support Ms. Masterson's professional projects should make a point of watching all seven KATE BRASHER episodes and letting CBS know that you enjoy watching her display her talents each week. Her co-stars are far from lightweights, as anyone familiar with both Rhea Perlman and Hector Elizondo (Emmy winner for CHICAGO HOPE) know. I certainly agree with Tucker's assessment of MSM's talents, and between her and her co-stars, the show can, and will, work.

CLAUDIA KEHL FINDS CBS "KATE BRASHER" WEBSITE
Entry Date: 2/17/2001
Claudia, the globe-trotting Swiss banker and devoted MSM fan, found the "Kate Brasher" site ahead of me. The link is set below:
KATE BRASHER


HAPPY VALENTINE'S DAY!!!

MSMISM WEB MASTER NEEDS A VIDEO TAPE!!!
Entry Date: 2/5/2001
Attention: Anyone out there who taped the NBC-TV/In-Style Magazine special on "Celebrity Weddings" that was shown tonight: A copy of this tape is needed by the Australia-based webmaster of the great MSMism site. Yun Leong, the creator of MSMism, could not tape this USA-only production, and needs a video tape to make video and sound captures to upload to his site. I'm sure that if you make the right arrangements, Yun can make his own copy of the tape, and send your original back. If you have such a tape, and want to help Yun make the sights and sounds of the wedding available to an international audience, please contact him at the e-mail address below:
Babadubadubadum@uq.net.au

"KATE BRASHER" EPISODE GUIDE PAGE
Entry Date: 2/5/2001
The Tavern is setting up a page that will provide a synopsis of each episode of the Mary Stuart Masterson series so those who missed an episode, and failed to program their VCRs, will be able to at least find out what happened to the characters each week. A link to the Mary Stuart Masterson Forum will also be on the page, as Chris will provide forum posting and chat for fans to discuss each episode.

CLAUDIA KEHL DISCOVERS "KATE BRASHER" PREMIERE DATE ON CBS
Entry Date: 2/4/2001
Hi Guy!
Great news!!! KATE BRASHER is coming!!!
http://tv.zap2it.com/news/tvnewsdaily.html?15284
From the link above:
CBS Schedules Midseason Shows
Fri, Feb 2, 2001 01:05 PM PDT
LOS ANGELES (Zap2it.com) - Follow if you can -- The CBS sitcom about a
straight and gay roommate starring Jason Bateman and Danny Nucci based
on the film "Kiss Me Guido" was operating under the working title "Me
And Frankie Z." The new, final title is now "Some of My Best Friends,"
and will begin airing on Wednesday, Feb. 28 at 8 p.m.
"Bette" which was originally airing in that timeslot will be moved to
8:30 p.m., and "Welcome to New York" will be bumped off the schedule
indefinitely. The technical term is "hiatus," but the show is not
expected to return this season.
Beginning Saturday, Feb. 24, the Mary Stuart Masterson feel-good drama
"Kate Brasher" will take over the 9 p.m. "Walker, Texas Ranger"
timeslot for seven weeks. "Walker" will return in April to play out the
last few episodes that remain before the series finale in May.
CBS will give "Some of My Best Friends" a little added boost of
exposure on Mar. 5, when they air an additional episode following the
popular "Everybody Loves Raymond" at 9:30 p.m.
Regards
Claudia

"TWO TO TANGO": IN STYLE MAGAZINE REPORTS ON MASTERSON/SANTOSTEFANO WEDDING
Entry Date: 2/2/2001
The February 2001 issue of In Style not only describes MSM's nuptials of last May 20, but also recounts how the two met in February 1998. Apparently, Mary Stuart was meeting Mr. Santostefano to serve as a director of one of her film projects. They met at the bar of the Peninsula Hotel and discussed physics as well as filmmaking. They kept visiting each other long distance while she filmed The Book of Stars in Seattle and he made Two to Tango in Toronto, Canada. They remained a couple since then, with Damon Santostefano proposing during a Mexican vacation during MSM's birthday. For the female visitors, the engagement ring was platinum with a hexgonal-cut diamond flanked by two saphhire baguettes. The wedding was held at the New York apartment of Peter Masterson and Carlin Glynn, the parents of Ms. Masterson. She wore a duchesse satin Morgane Le Fay Empire-waist dress, explaining: "I'm small; the typical wedding dress makes me look like I'm playing dress-up. This suited who I really am." The couple wrote their own vows, but kept them secret until the ceremony.
There are four black-and-white wedding photos in the In-Style this month, with former MSM co-star Jennifer Lopez ("My Little Girl") on the cover. Be sure to check them out.
Mary Stu's Tavern, and all the visitors, extend best wishes to the "Not-So-Newly-Weds!"

"KATE BRASHER" IS THE LATEST TITLE OF THE MSM TELEVISION SERIES
Entry Date: 2/2/2001
The In Style article describing Mary Stuart Masterson's 2000 wedding to Damon Santostefano also revealed that the television series formerly titled "The Further Adventures" and "Raising Kate" is now titled "Kate Brasher." This is the latest news on the proposed series that we have, but it should be noted that a major entertainment magazine, In Style, has mentioned the show as if it was definitely going to be aired.

MARY STUART MASTERSON GOT MARRIED IN MAY 2000!!
VERY PRIVATE ACTRESS KEEPS WEDDING FROM PRYING EYES OF MEDIA--GOOD FOR HER!!
Entry Date: 1/29/2001
My good pals, Chris from the MARY STUART MASTERSON FORUM and Mary Stuart Masterson aficionado and researcher Claudia Kehl of Switzerland both sent me e-mails to alert me that Ms. Masterson got married to director Damon Santostefano on May 20, 2000. Only her engagement to Mr. Santostefano had been made public shortly after the wedding date, which threw all the media gumshoes and gossip mavens off the track. Mary Stu's Tavern sends hearty congratulations to the now NOT-SO-NEWLY-WEDS. We're glad they got some time to themselves before the media could blare it to the world. There is an article about celebrity weddings in the February issue of IN STYLE magazine for February 2001, and MSM's wedding is one of those covered in the article. You guys who like MSM can go ahead and buy a copy. Just tell the cashier it is for your wife or girlfriend. IN STYLE and the NBC television network are going to show clips from some of these celebrity weddings on Monday, February 5, 2001 at 8:00 PM Eastern time, 7:00 PM Central time. Check your local listings to be sure, and get your VCRs ready to tape.
I would have gotten this announcement up a week or two ago, but work responsiblities caused my private e-mail to get backed-up. Things are slowing down now, so I can keep up with it a lot better now.

STARZ TO SHOW "BED OF ROSES" FOR VALENTINE'S DAY MONTH
Entry Date: 1/27/2001
A year after BED OF ROSES was released, the movie did well in video cassette sales and rentals during February 1997. In keeping with the romantic theme of the month, Starz is running BED OF ROSES, a great pick for Valentine's Day, four times this month. It appears on the updated MSM Television Schedule page on this site.

NO NEWS YET ON "RAISING KATE"
Entry Date: 1/27/2001
I've tried the CBS web site several times, the Jersey Films website (Jersey Films is making the Mary Stuart Masterson drama for CBS), and the most recent edition of Entertainment Weekly, and still have not found the date for the premiere of this CBS television series. Entertainment Weekly for January 31 even had a calendar of events, that included the premieres of other mid-season replacement shows. I will keep on trying to obtain the date when the show premieres. In the meantime, watch your TV Guide and other television listings for your area.

HAPPY NEW YEAR!!!

AND A HAPPY THIRD MILLENIUM!

"THE POSTMAN" TO AIR THIS FRIDAY
Entry Date: 1/16/2001
Turner Network Television is showing "The Postman," the 1996 Kevin Costner movie in which Mary Stuart Masterson had an uncredited role at the very end of the film, on Friday, January 19, 2001. This movie didn't hang around long when it was released in December 1996, but it really isn't as bad as some critics made it out to be. It had some entertaining parts, but it was a bit overblown at over two hours. It might be better to rent it so you can fast forward over the parts you don't like, or just jump to the end for MSM's appearance. Anyway, settle in for the evening if you watch "The Postman" on TNT this Friday. Since MSM's role in the movie did not appear on the credits, it was not possible to pick it up on the monthly TV schedule page. That was changed along with this announcement.

MARY STUART MASTERSON MOVIE ITEMS FOR SALE ON E-BAY
Entry Date: 1/5/2001
A visitor posted two notices on the Guestbook informing all interested parties that press kits for some of MSM's biggest movies will be for sale on Ebay. The movies include "Fried Green Tomatoes" and "Heaven's Prisoners." If you want more information about what this visitor has for sale, you can write her at: theladyeve2@yahoo.com

SOME ADDITIONS AT CO-STARS CORNER PAGES
Entry Date: 1/5/2001
On the Actors Page, Jon Favreau of "Dogtown" and Mark Ruffalo of "On the Second Day of Christmas" were added to the Actors Page. Evan Rachel Woods of "Digging to China" was added to the Actress Page. Other additions being planned for later this month include Kathy Bates and Jennifer Lopez on the Actress Page. Christian Slater and Robert Downey, Jr. will go up on the Actors Page.

EVAN RACHEL WOODS HITS IT BIG ON NETWORK TELEVISION
Entry Date: 12/28/2000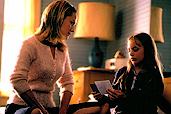 Mary Stuart Masterson with Evan Rachel Woods in "Digging to China"
Evan Rachel Woods, who co-starred with Mary Stuart Masterson in the 1998 independent film Digging to China can now be seen on the ABC Television series Once and Again. Ms. Woods plays the daughter of the male half of a love affair between two divorced parents. The female half of the relationship is portrayed by Sela Ward. A short biography of this young actress will soon be in the Co-Star's Corner section of the Tavern.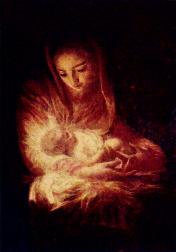 MERRY CHRISTMAS TO ALL!!
Enjoy the traditional Tavern Greeting Card page by clicking on the link:
HAPPY HOLIDAYS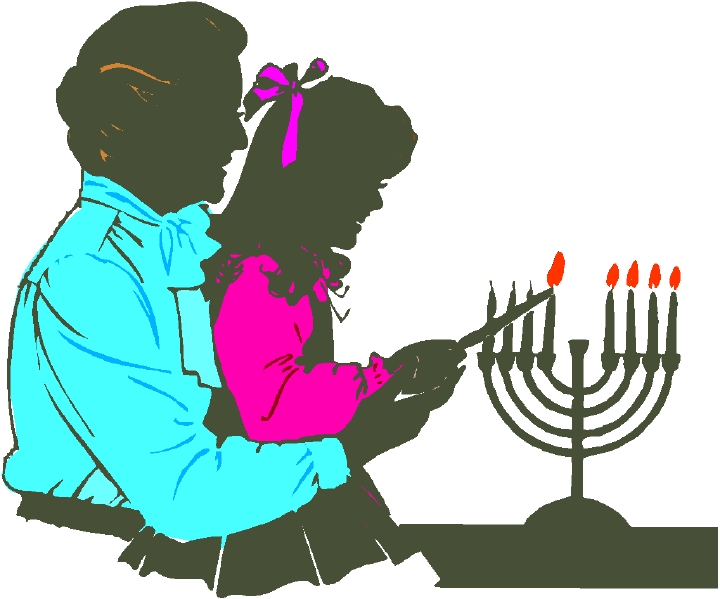 AND A HAPPY HANNUKAH TO OUR JEWISH VISITORS!!

ALEXANDRA MASTERSON:
MARY STUART MASTERSON'S ACTING SISTER
Entry Date: 11/24/2000
People sometimes e-mail me and ask if Mary Stuart Masterson has any brothers and sisters. Well, here is one of her sisters, Carlin Alexandra Masterson, who sometimes acts under the name of Lexie Masterson. Alexandra has been in three movies directed by her father, Pete Masterson. One of these movies, "Blood Red," also starred Eric and Julia Roberts (Yes, THAT Julia Roberts! Eric is her brother, and was a co-star of MSM's in "Heaven's Prisoners"). Also in "Blood Red" was Elias Koteas, who portrayed Captain Stavros in the 1998 remake of "Thin Red Line." Koteas also played a pivotal role in "Some Kind of Wonderful," as the leader of the gang that befriended Keith in detention, and later helps put the upper crust members of Keith's and Watts' high school in their places. Elias Koteas also acted with Alexandra Masterson in Pete Masterson's "Full Moon in Blue Water," which starred the great Gene Hackman. Carlin Glynn, MSM's and Alexandra's mother, was also in "Blood Red" and "The Trip to Bountiful." Alexandra's filmography is not as long as Mary Stuart's, but it is an impressive one, as most of these movies, particularly "The Trip to Bountiful" (another Horton Foote screenplay), received very favorable reviews.