FYI ARCHIVES PAGE 16
LATEST NEWS AND ANNOUNCEMENTS
DATES: April 24, 2009 to May 24, 2009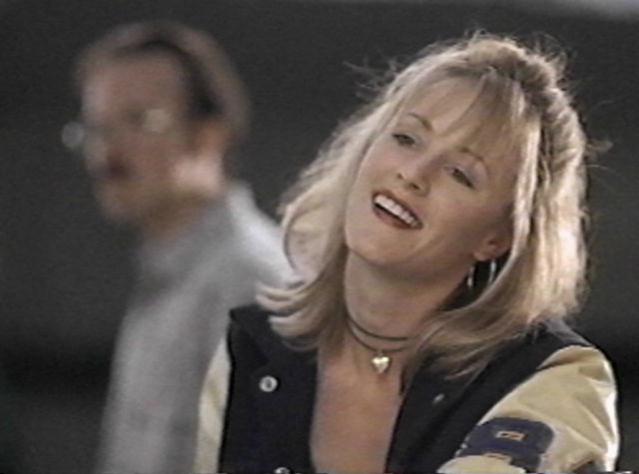 5/23/2009
ANNOUNCING THE MARY STU'S TAVERN MUSEUM PAGE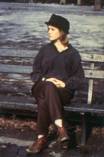 More accurately, this will be like a sub-site. The Museum Page only serves as an index for such pages as a Guestbook archive, since Dreambook doesn't archive, an archive of vanished sites that we used to link to here, a tribute to former Tavern reporter Claudia Kehl, and links to some special event and tribute pages going back to the turn of the 21st Century. As usual in here, we don't play it straight. There isn't a bunch of crying in our beer for the "Good Old Days." Sure, I miss some of the old sites, like Radioland Murders and Erin Lillis' original Fried Green Obsession page, but, just as we link to Erin's NEW Fried Green Obsession Page, we accept the passing of time. In fact, I'm determined to milk the passing of time for all the cheap laughs I can get. Hope you'll be entertained. I was when making it, but we still haven't heard from Harrison Ford and Sean Connery! The link is below. Go and have a good time, even those new to this site will have some fun.

5/23/2009

LINK TO 60 YOU TUBE VIDEOS OF MARY STUART MASTERSON
This link is going up on the Links Menu Page today, too. There are all kinds of video tributes made by MSM's fans at You Tube, along with the telecast of "The View" in which she was the guest co-hostess. All the videos will keep you busy for awhile, but we have to call the History Channel's Mega Movers and get the Tavern moving to its new address before Geocities turns into a pumpkin. You can stop in for a beer, or pie and coffee, after you are done viewing. Tip the waitress! Oh, and don't try this with dial-up. They will find your cobweb-encased skeleton still waiting for You Tube to buffer.
YOU TUBE

5/22/2009
FLASH: GEOCITIES HAS AN EXPIRATION DATE!
Well, it isn't like it hasn't happened on the Internet before. Sometime "later this year," as it was put on the Geocities logon page, Yahoo is pulling down Geocities. This announcement was made sometime earlier, but I got it this morning when I logged on from the Geocities page instead of logging on at Yahoo. Of course, this means that this site will have to move, and planning is already underway. I have no idea yet how much longer I will continue to update this site. Sometime between one and five years. After whenever it ceases to get updated, some kind of page will remain, for awhile, to commemorate this place. For now, it looks like we will move to the site Yahoo is offering. The features look very inviting, and Geocities has been a property of Yahoo for about five years, including the time it remained pristine while in four years of a hiatus. One thing about this is good. AOL decided to end Hometown and gave no prior notice. They just whacked everyone's site. If people were careless enough to not back up their files, their sites disappeared. Yahoo/Geocities is at least giving the Webmasters time, and offering assistance, to find a new home. When this FYI page gets archived soon, this announcement will be repeated in the new FYI page, along with the announcement of Ms. Masterson expecting her first child in the Fall of this year.
Geocities has been a great home, but all good things eventually have to end. Eleven years is a long time, and the first seven, when we had so much traffic, and friends of Mary Stuart Masterson actually signed our guestbook, we helped others start their sites, and made friends and acquaintances all over the world, were great. I'll miss this place, but we will have to move along. For a few months, this site will actually have two addresses, because one part of the plan is to run in parallel until Geocities is permanently closed. We have to alert sites that are linked to us, like Johnnie Young's, a Fried Green Tomatoes page that keeps funneling hits to the "Happy Hour in Whistle Stop" page, and Erin Lillis' Fried Green Obsession site. We'll keep going, and hope all of you come along for the ride!

5/19/2009
SOME MORE "OLD FART" ADVICE

You are sort of allowed to be a little crotchety when you get past 55. It's all of these AARP brochures piling up, and they don't read themselves. Anyway, just one more piece of advice to those posting around the Internet whining that there isn't "more news" about Mary Stuart Masterson for everyone to write about on the Internet. Hey, if you want more news, maybe some of you can persuade her to do some of the things that draw all the papparatzi and even the "mainstream" media to pay attention to other actresses. What we need is a Letterman "Top Ten List" and here it is:
THE TOP TEN THINGS MARY STUART MASTERSON SHOULD DO TO MAKE THE NEWS
10. Gain weight
9. Lose weight
8. Get busted on a DUI going 90 through a school zone during recess.
7. Talk trash to the police after being stopped for Number 8.
6. Apologize for Number 7.
5. Score enought "frequent patient" points to win a free year in rehab.
4. Escape from free rehab.
3. Become Paris Hilton's new BFF.
2. Form a professional wrestling tag team with Mary Louise Parker and challenge Paris Hilton and Britney Spears to a steel cage match.
1. Get caught calling up Julia Roberts and asking, "Do you have Prince Albert in a can?"
Does everyone get the point here? You like MSM because she is NOT like all of the above. The old cliche, "No news is good news" can be right. When she wants you to know something, you'll hear about it, but only if you are not busy whining about not hearing something.

5/18/2009
DON'T BE A "SUPPORTING ROLE" WHINER!
Okay, enough of the whining out there. I read some petulant remarks out there in the flotsam and jetsam about Mary Stuart Masterson only getting a "few scenes" in LEO and THE FLORENTINE. Unfortunately, I didn't see LEO yet as other responsibilities were pressing, but I did see THE FLORENTINE, I own a copy of it, and liked it very much. Look, who cares how many, or few, scenes MSM has in any one movie? If the story is good, the photography pulls you in, and the characters are real, why not just enjoy the entire film? Sure, I would rather see MSM be the lead female role and show off her acting chops for the majority of the movie. That doesn't always happen in that business. Enjoy the scenes she has and weave them into the entire story. THE FLORENTINE was about how Tom Sizemore's character, Teddy, redeems himself for his past bad choices and reclaims his life. There are other things going on with the ensemble cast, and we get to see them find some closure as well. Ensemble movies spread the action around to several of the actors' characters. The main thing is, THE FLORENTINE was a good story, about people the audience can care about, not only because of the story, but because the ensemble made the characters' lives believable. The only reason I saw the movie was because she was in it, but then I got so much more out of it. I liked every single one of the main characters and cared about them. The story left me with a good feeling. If MSM did the movie, the story is probably good, so why not let the story take you places you either have never visited, or remember from you own past? Write something meaningful in a forum about the story MSM helped the writer and director to tell. Oh, and it is all right to care about a couple of the other characters besides MSM's character. I think she would tell you that is just fine with her.
But don't be a "Supporting Role" whiner! Whining will get you a visit from Mark Harmon and a whack in back of your head. "Quit whining, McGee!"

5/17/200
WIKIPEDIA PAGE FOR MSM

That Wiki-Wacki bunch over at Wikipedia have a nice page about Mary Stuart Masterson, complete with pages for most of her acting roles and films she has directed and produced. If some of you are looking for something to do on the Internet that is proactive about promoting the people and things that interest you, go to Wikipedia and expand some of the write-ups on the movies by fleshing out some of Wikipedia's descriptions with some of the details you know about them. Some of the movies don't have any links to separate pages at all. Some of you are bored writing on forums and not getting any replies. On some of those forums you can learn more about the benefits of Viagra, and prescription drugs available without prescriptions from Doctor Julio in Tijuana, than you can about MSM's career. You might even get a by-line for your work over at Wiki-Wacki. So, here is something you can sink your keyboards into. Go on over there and start typing! Oh, yeah, I better give you the link. I wouldn't want someone putting out an Amber alert for any of you.
WIKI AND WACKY

5/13/2009
FUTURE MOM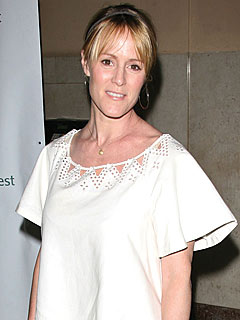 I dropped by the old Yahoo! MSM group to see if anything was being discussed there and there was a lone post from sometime yesterday that stated People.com was reporting that Mary Stuart Masterson is expecting her first baby sometime in October. Congratulations to Ms. Masterson and husband Jeremy Davidson. The article also jogged my memory. I got to see MSM act with Jeremy Davidson when Claudia Kehl and I saw them in "Cat on a Hot Tin Roof" five years ago at the Kennedy Center. Mark Harmon just gave me a whack on back of my head for not remembering. "Wake up, Probie!!"
I just thought of a link that might be helpful to our Future Mom. For her convenience, it is right below:
FUTURE MOM
Oh, I almost forgot--"Fair winds and following seas" to the Future Mom.

5/9/2009
TAVERN RENOVATION CELEBRATION PAGE
Well, most of the work is done, so I've decided to go ahead and upload this special page marking the end of the majority of the renovation work here at the Tavern. It's like a restaurant that gets everything fixed up out front and in the kitchen area, but still needs some work on the private dining rooms and maybe some new soap dispensers in the restrooms. There's a piece of music on the page, just click on the link. Your Windows Media Player will come up, but you can minimize it and keep surfing through the Tavern all you want. You'll just have to pump those soap dispensers a little harder. The music takes up a lot of space in here, sooooo it will have a limited availability. Probably about a week. Enjoy!
RENOVATION CELEBRATION

5/9/2009
Memorial Day 2009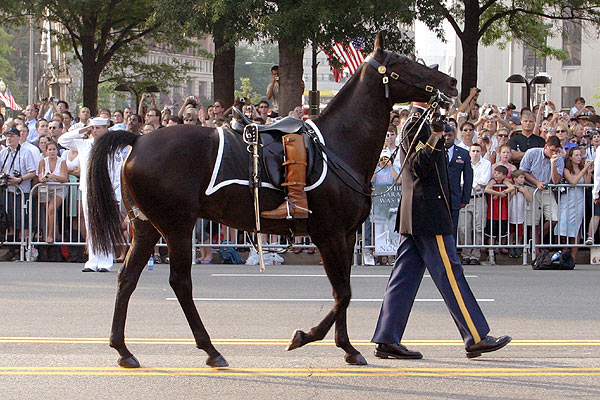 For the Fallen

MARY STUART MASTERSON'S AWARDS FOR "THE CAKE EATERS"
5/7/2009
Following is a chart of all the awards MSM has won for her work in "The Cake Eaters," an independent film released on a limited basis in 2007, at film festivals mostly, and in general release in March 2009. If Ms. Masterson was traveling as much as these film festivals suggest, she could adapt to my job pretty easily. My luggage is always next to the door!
Film festivals? I've been to all kinds of festivals, but never a film festival. I wonder what the food is like at these film festivals...Do they serve funnel cakes?
| | | |
| --- | --- | --- |
| Year | Film Festival | Award |
| 2007 | Fort Lauderdale International Film Festival | Peoples Choice Award |
| 2008 | Ashland Independent Film Festival | Audience Award |
| 2008 | Sedona International Film Festival | Diversity Awards |
| 2008 | Stony Brook Film Festival | Best Feature |

MSM'S LATEST PROJECT AS PRODUCER
5/7/2009

The beauty of having to test links with Internet Movie Database is that you can find out some new information while you are doing it. Anyway, Ms. Masterson is producing a movie that is now in post production. It is called "Tickling Leo." Ms. Masterson's husband, Jeremy Davidson, is the director and the screenwriter. I earlier erred by identifying Mr. Davidson as Mary Stuart's old "The Florentine" co-star Jeremy Davies. By the way, belated congratulations to the couple. A lot happens in four years. Anyway, "Tickling Leo" has its own homepage, and a page on Facebook, for those of you who are members. The production companies "Barndoor Productions" and "Highbrow Entertainment" are involved. The film will be released sometime in 2009.

SCREENWRITING 101?
5/7/2009
Mary Stuart Masterson is also branching out into screenwriting. I read somewhere that the starting point of a good screenplay or television series is a "concept." The concept better be good, or the movie or television show isn't going anywhere. Examples of concepts would be some that occurred to me during times when my lucidity was in serious question:
1. "Bridesmaids Unlimited": Two guys get together and start their own business renting out, well, bridesmaids. Prospective brides rent their bridesmaids, sort of like a banana republic hiring mercenaries or soldiers of fortune.
2. "The Amazing Amish Guy": The world's first Amish Superhero. Other than that, let's not go any further. This came to me years ago at a drinking contest with Weird Al Yankovic CDs playing in the background. (And I was drinking COFFEE).
3. "The Frustrated Genius": A man spends a lifetime struggling to get the food companies to accept his new invention--The Lasagna Pop Tart.
So, to come up with a really GOOD concept takes a lot of talent and hard work. I'm sure there are frustrated screenwriters out there who are saying to themselves, "Damn, why didn't I think of mercenary bridesmaids?"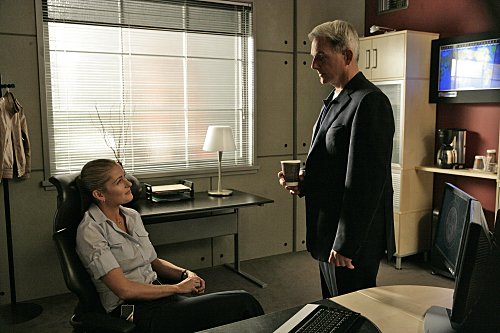 Leroy Jethro Gibbs : He gets better ideas while drinking coffee.

THANKS, GEOCITIES
5/6/2009
Usually, when a Webmaster puts a site on hiatus, or just walks away from it for good, it isn't long until "Internet Kudzu" sinks in. Files get lost on the server, typically the pictures and important graphics that give the site its character. I was gone for about four years, and NOTHING was lost. All the pictures were still in the file, along with all the pages, and not one graphic was missing. If not for the fine management of Yahoo/Geocities, it would have taken much longer for this to become a working site again. Good job, Geocities!

HAPPY MOM'S DAY!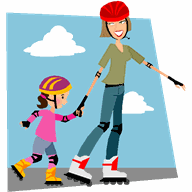 May 10, 2009

UPDATES CONTINUE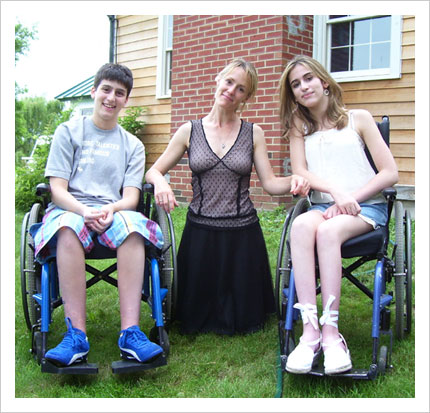 5/2/2009
Okay...the work goes on. The Links page is fixed, although there will always be fewer links than before. A lot of sites like this one are starting to rely on the large search engines for visitors to find other sites for research about particular subjects. Very few sites try to be one-stop sites for finding every conceivable link about someone or something. Old links we used to have, like the Thespian site, just put up results from Google and other search engines. So, those links had to go, and the result was a nicely streamlined page with the best sites of those that are left.
In the early days of the Internet, there were search engines out there, but people would put up sites like this one and get into contests with the other Webmasters for who had the most links. "Nyah, nyah, I got more links than you do! I got more links than you do! My mommy says so!" It was like that all of the time. The result was you spent all of your time fixing broken links as some sites would go down almost as fast as they went up. There were some forums we used to link to in here, and everyone got bored with them. The spammers took them over, and the last time I checked on them, McAfee had to clean a virus off my computer, and it was an old one. Some spammer put a hidden code on one of the forums, or another useless linked site. The more links, the more probable a visitor will go to one that is rigged with a virus or spyware script. No one needs them. So, my philosophy is to have a few trusted sites linked from here, and if you want more, "Dude, use Google!"
I've been looking for Claudia Kehl's site, but can't seem to get into the server. I've been running searches, but still can't find it. Anyone with any idea where Claudia's site is can contact us through the e-mail address on Site Central. Thanks.

HIBERNATION OVER
4/28/2009
The tavern continues to expand the menu. The Body of Work page is almost completely current, including the recently released film "The Cake Eaters" which starred Kristen Stewart (Panic Room, In the World of Women, Twilight) a real rising star in the world of actresses. Added were some television appearances that were in the Archives of the FYI pages, but didn't get included in all of MSM's work. The page is really getting long, so Ms. Masterson has been very busy these past years. As I cautioned before, it is not definite how far we'll go to expand the site. It will be kept as current as entertainment magazines, newspapers, and Web sites permit it to be. With all the changes on the Internet, including high-speed and new networks that permit rapid, real-time viewing of videos, links to free Internet viewings of Ms. Masterson's work on films and television might be another addition.

HELLO AGAIN
4/25/2009
Please accept my apologies for my forced absence for the past four years. There are family crises that arise which demand a large portion of your free time, and for the past four years I have been dealing with just such a crisis. Taking care of aging parents, particularly one who wishes to remain as independent as possible and live in their familiar home, is a serious challenge. In order to fulfill this responsibility, a lot of the leisure activities I used to enjoy had to go. Unfortunately, updating this Web site was one of them. In the first couple of years, I split time between my residence and my mother's to do such things as clean rooms, do the grocery shopping, maintain her bank accounts, painting projects, repairs, and exterior work on the house and grounds. This went on until she had to move into an assisted living residence for dementia and alzheimer's patients. After she moved, I still had to continue most of the caretaking for her house, grounds, automobile, and her finances. Every weekend consisted of a few hours at my own place, and most of the weekend at my mother's house, and visiting her at the assisted living residence. This is a life that I was able to adapt to almost instantly. Why that is is a mystery to me, but I would not have declined to do all of those things no matter what had to be put on hold. When some of you are confronted with the problem of aging or terminally ill parents you will also find that all of these responsibilities are not that difficult to handle. I am sorry that there were people out there who probably wondered what was going on with me, so an announcement here would have answered all of that, but it was a private family matter and I couldn't find a way to express it back then.
The plans for the future of the Taven are not definite at this time. However, the Body of Work page and the Biography page will be updated with all of Ms. Masterson's projects since the Tavern went into hibernation in 2005. For all of those, over 20,000, who continued to visit, and even sign the Guest Book, I thank you for your support.


4/25/2009
At 10:30 PM EST, on March 23, 2009, my mother passed away following a heart attack and stroke while being treated for pneumonia at a hospital in Cranberry Township, Butler County, Pennsylvania. She was 83 years old, leaving a daughter and son. Her husband preceded her in death on December 22, 1990.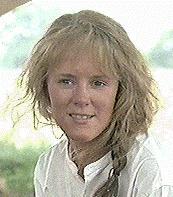 <