FYI ARCHIVES
PAGE 12
FROM 7/30/2002 to 1/1/2003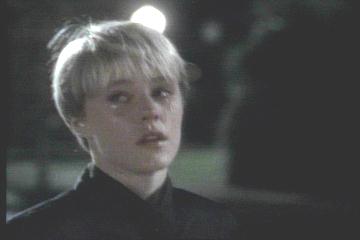 HAPPY NEW YEAR!!

(JUST A FEW MINUTES LATE THIS TIME!)

ANOTHER FRIEND OF MSM SIGNS THE TAVERN'S GUESTBOOK
Entry Date: 1/1/2003
As I write this the fireworks for Oil City, Pennsylvania's "First Night" celebration are going off. As I wrote to Claudia Kehl a few hours ago, work has really kept me tied down the past two months, so it has been hard to keep up with personal e-mails and to even visit my own web site. Well, I have a few days off around New Years Day, so I took the time to check each page of the Tavern tonight and visit the Guestbook kept on the Dreamhost site. When you operate a site like this one, you often wonder if the subject, or any of their family members or friends, ever stop by to visit. The Tavern has had its Guestbook signed by two of Mary Stuart Masterson's old friends, one from high school in Houston, Texas, and another who signed anonymously on 12/12/2002. We appreciate the comments this old friend of Ms. Masterson left on the Guestbook.

SWISS CORRESPONDENT FINDS ARTICLE ABOUT "FRAME 312," A PLAY THAT IS A MASTERSON FAMILY PROJECT
Entry Date: 12/31/2002
Claudia Kehl wrote to me about "Frame 312," a play starring Carlin Glynn, Mary Stuart Masterson's mother that was recently performed in Houston, Texas, the Masterson family's hometown. The play was directed by Pete Masterson, Sr., MSM's father. Claudia found some links to articles and reviews published in the HOUSTON CHRONICLE, and we present the links below.
FRAME 312-A
FRAME 312-B
I'm glad Claudia reminded me about the HOUSTON CHRONICLE article, because that newspaper frequently writes about the professional activities of the Masterson family, and sometimes writes about other family members still residing in Houston. Houston is very proud of the achievements of the Mastersons and this is frequently reflected in the articles in the CHRONICLE.

CLAUDIA KEHL REPORTS ON MSM'S RAINFOREST ALLIANCE ACTIVITIES
Entry Date: 12/31/2002
Claudia, who is now living in 2003 over there in Switzerland, sent me some links with articles and photos of Mary Stuart Masterson's work for the Rainforest Alliance. Ms. Masterson's name was listed as a director of that environmental organization in 2000, and there is an article about it in the FYI Archives somewhere. MSM attended a dinner for the Rainforest Alliance and was photographed with actor Cary Elwes ("Men in Tights" and "Glory"). Links to the article and photo are below.
RAINFOREST ARTICLE
RAINFOREST PHOTO

MERRY CHRISTMAS AND HAPPY HANNUKAH TO ALL THE TAVERN VISITORS!
Entry Date: 11/29/2002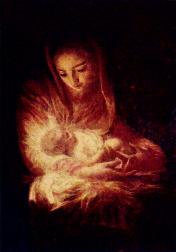 HOLIDAY GREETING CARD FROM MARY STU'S TAVERN

INDEPENDENT FILMS ON VIDEO AND DVD
Entry Date: 11/29/2002
Most of Ms. Masterson's recent film works have been independent films. As such, their release to theaters is usually limited, and they are almost impossible to view at a suburban mutiplex. Typically, they are released at independent film festivals, such as Robert Redford's SUNDANCE FESTIVAL, and other such film festivals in the USA and other countries, and then are mostly shown in single screen specialty or art theaters. Most of MSM's independent films do get to video and DVD. "DOGTOWN," "THE BOOK OF STARS," and "THE FLORENTINE" were very easy to obtain on VHS, and "DOGTOWN" was available for rental in my area, which is not a major urban area. The recent Jodie Foster independent, "THE DANGEROUS LIVES OF ALTAR BOYS," starring MSM's co-star from "THE BOOK OF STARS," Jena Malone, is available in the sparsely-populated Venango County, Pennsylvania area with most of the video stores making several copies available. So, just because "LEO" may not make the money of a Harry Potter movie, you can not only see it, but also own it. Just keep your eyes open, search the Internet, and you can find all of them.

EXCITING YEAR AHEAD FOR MARY STUART MASTERSON FANS
Entry Date: 11/29/2002
With Mary Stuart Masterson's pending 2003 return to Broadway in "NINE," and the release of the film "LEO" due in February 2003, there will be a lot for all of us to read about, and many of us will be seeking tickets to both. "LEO" has been receiving some good notices, as has "WEST OF HERE," another recently released independent film starring MSM. This should prove to be an interesting year ahead.

HAPPY THANKSGIVING TO ALL!
Entry Date: 10/28/2002


CLAUDIA KEHL REPORTS ON BROADWAY'S UPCOMING PLAY "NINE:"
MARY STUART MASTERSON TO STAR WITH ANTONIO BANDERAS
Entry Date: 11/17/2002
Claudia sent me some great e-mails about "Nine," the upcoming Broadway production with Mary Stuart Masterson in a starring role. She is to play the wife of Antonio Banderas. "Nine" is based on Italian filmmaker Federico Fellini's "8 1/2." The plot involves an Italian filmmaker named Guido Contini. Contini tries to celebrate a recent success with a vacation, but ends up rehashing all of his past relationships with women.
"Nine" will open at the Eugene O'Neill Theater on April 10, 2003 and run until June 29, 2003. Preview performances will begin on March 11, 2003. Claudia supplied some good links about the upcoming Broadway performance by Ms. Masterson, and they can be accessed by clicking on the links below.
BROADWAY DOT COM ARTICLE
ROUNDABOUT THEATRE ARTICLE

CLAUDIA KEHL REPORTS ON LONDON FILM FESTIVAL OPENING OF "LEO"
SWISS CORRESPONDENT FINDS LINK TO TRAILER THAT INCLUDES SCENES WITH MSM
Entry Date: 11/17/2002
Leave it to the intrepid Claudia Kehl to find some great British reviews of the most recently released (although limited release) of Mary Stuart Masterson's films. This one is "Leo," formerly titled "Leopold Bloom," and stars Joseph Fiennes, Elisabeth Shue, Sam Shepard, and Dennis Hopper. The London links found by Claudia are quite favorable, and are very impressed with the acting, particularly that of Elisabeth Shue, who is the actual female lead in the movie.
Review Links:
SALOCINEMA REVIEW
LONDON FESTIVAL REVIEW
EMPIRE ON LINE REVIEW
Link to Film Trailer
GOLD CIRCLE FILMS TRAILER
There is a way to save the film trailer to your harddrive so you can replay it whenever you feel like it. If you downloaded the trailer to view it while on the site, it will be in your TEMPORARY INTERNET FILES folder. You only need to find the icon that matches the movie, and check the URL and the date viewed. Check the size of the file in the TEMPORARY INTERNET FILES folder. Sometimes the shortcut to a movie trailer has the same icon as the trailer itself, and will only be about 2kb, while the trailer will be around 1000kb. You RIGHT CLICK on the icon, and save it to a folder that you make in order to save your trailers. The command on the Menu Box you select should be the "SAVE AS" command. Name the trailer folders by the film name, the artist name, or some other easy way to remember the name of the folder. I found this could be done when I saved trailers from the HBO miniseries "BAND OF BROTHERS" from the HBO site. You can save them for your own use on your own computer. You cannot sell them, or give them away to others, as that would violate copyright laws. HBO and Tom Hanks shouldn't get mad at me anyway, as I just bought the whole boxed set of the cassettes!

ANOTHER VISITOR PROVIDES FURTHER DETAILS OF MSM JOINING CAST OF "NINE" ON BROADWAY
Entry Date: 10/28/2002
I also received another e-mail about Mary Stuart Masterson winning the competition to be cast as Luisa in "Nine," a major Broadway production. Here's hoping that there will be a few great reviews posted in here after the first of the new year, and maybe some items about a certain actress winning a Tony Award!
From: Mpilargar@aol.com
Date: Thu, 24 Oct 2002 12:42:47 EDT
Subject: MSM Expected to Play Luisa in Bway's Nine
To: Aetius741@yahoo.com
http://www.playbill.com/cgi-bin/plb/news?cmd=show&code=113463
Mary Stuart Masterson Expected to Play Luisa in Bway's Nine; Yeston
Discusses
Show
23-OCT-2002
Mary Stuart Masterson has been offered the choice role of Luisa in
David
Leveaux's spring 2003 Broadway staging of Nine, for the Roundabout
Theatre
Company, composer Maury Yeston told Playbill On-Line.
"Her audition was one of the most exciting auditions I've ever
witnessed,"
Yeston said, noting that not many people know film and TV star
Masterson as
an actress who sings. "What makes me happy about this is remembering
that
Nine [in 1982] was a debut for Karen Akers, for Shelly Burch, a New
York
debut for Liliane Montevecchi, and I love that this production will
have that
characteristic to it."

CLAUDIA KEHL REPORTS OF MARY STUART MASTERSON BOARDWAY CASTING
Entry Date: 10/28/2002
Great MSM news!!
Mary Stuart Masterson has been offered the choice role of Luisa in
David
Leveaux's spring 2003 Broadway staging of Nine, for the Roundabout
Theatre
Company, composer Maury Yeston told Playbill On-Line.
Article here:
http://www.playbill.com/cgi-bin/plb/news?cmd=show&code=113463
Claudia

HAPPY HALLOWEEN TO ALL VISITORS TO THE TAVERN!
Entry Date: 9/27/2002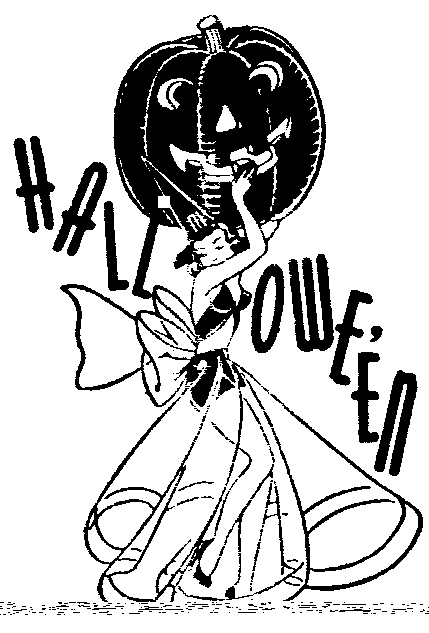 CLAUDIA KEHL REPORTS ON THE PREMIERE OF "LEO" (A.K.A. "LEOPOLD BLOOM")
Entry Date: 9/27/2002
Date: Sun, 22 Sep 2002 10:08:09 +0200
From: claudia_kehl@bluemail.ch
Subject: MSM film "Leo"
To: "Jordan Guy" <Aetius741@yahoo.com>
It looks like "Leo" (formerly known as "Leopold Bloom") had its World
Premiere at the Toronto International Film Festival.
http://www.e.bell.ca/filmfest/2002/filmschedules/description.asp?pageID=film&id=86
Claudia

CLAUDIA KEHL FINDS SOME MORE GREAT MSM PHOTOS
Entry Date: 9/27/2002
Date: Wed, 25 Sep 2002 20:36:21 +0200
From: claudia_kehl@bluemail.ch
Subject: MSM
To: "Jordan Guy" <Aetius741@yahoo.com>
There are some new pictures of MSM on Wireimage.com
Amazon Watch Presents "Creation Stories" to Benefit the Amazon
Rainforests - September 24, 2002
She was there with other actors like Esai Morales, Jon Lovitz, Cary
Elwes, Catherine Oxenberg, Casper Van Dien
http://www.wireimage.com/Gallery/Listing.asp?navtyp=gls====15081
Claudia

A GOOD MSM STILL PHOTO FROM "THE BOOK OF STARS"
Entry Date: 9/14/2002
Our resourceful Swiss correspondent, Claudia Kehl, found some nice pictures from "The Book of Stars," and this is the best one of Mary Stuart Masterson. It actually shows what is "The Book of Stars."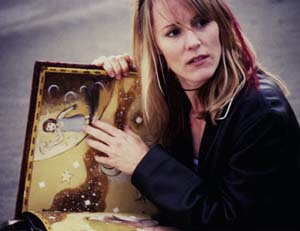 CLAUDIA KEHL FINDS "WEST OF HERE" AWARD ARTICLE
Entry Date: 8/26/2002
http://www.clickersandflickers.net/event-LasVegasFilm.htm
"West of Here" was selected as the favorite among audiences in the
feature
category, and "Breath Control: History of the Human Beat Box" won
audience
kudos in the documentary category.
All films in the "Diamond Discovery" feature category were eligible for
audience consideration. "West of Here" was directed by Peter Masterson.
Other credits include: Screenplay: A. Jay Sweet; Producers: Jen Tost,
Charles
Mellon; Associate Producer: Trent Smither; Editors: Marc Laub, Peter
Barstis;
Director of Photography: Peter CB Masterson; Music: Todd Park Mohr,
Timothy
Cutler; Co-Producers: Peter C Masterson, Carlin Glynn, William Tost.
Cast:
Josh Hamilton, Mary Stuart Masterson, Norbert Leo Butz, Tate Donovan,
Elisabeth
Moss.
Gil (Josh Hamilton) and Josiah (Norbert Leo Butz) grew up together
under
the same roof on Boston?s North Shore and then went to college together
in Colorado. Inseparable, they expressed themselves through music and
together
formed the perfect duo. They lead idyllic lives where everything mad
sense
and anything was possible. The dream ends however, when pressure from
Gil?s
father brings them home post graduation to begin climbing the corporate
ladder in the family?s publishing business.
Josiah?s passion for music refuses to be contained and he heads west to
pursue his musical career. Gil resigns to living vicariously through
his
best friend until an event happens that shatters his complacency and
forces
him to re-evaluate his life.
Peter Masterson elicits authentic performances from his actors,
including
his sister, Mary Stuart Masterson, who shines as Gil and Josiah?s
friend
and sometimes muse, a singer whose career hasn?t grown beyond their
college
hangout.
"West of Here" resonates with honest emotion as it depicts the
anxieties
that accompany chasing dreams and growing up, as well as the
life-affirming
joy that comes from true friendship. Inspired by real events it is sure
to affect anyone that has been graced by the presence of greatness.
Peter CB Masterson was exposed to filmmaking from an early age. His
father,
director Peter C. Masterson, got him his first jobs on films. In 1995
he
joined the International Cinematographers Guild and climbed the "camera
ladder" by working as a cameraman on over forty films, many music
videos,
TV episodes and commercials. He spent the summers of ?87-?90 at the
Sundance
Institute. He was involved in every facet of the process from script
readings
to the editing room.
Claudia

ANN GORMAN, TATE DONOVAN SITE COORDINATOR, REPORTS ABOUT FEATURE AWARD FOR "WEST OF HERE"
Entry Date: 8/26/2002
Hi,
I recently discovered your great website and have been enjoying
learning
about the work of Mary Stuart Masterson. I think she is a very talented
actress.
I'm writing because I noticed the entry in the "FYI" section regarding
the premiere of "West Of Here" at the Cinevegas Film Festival. In case
you weren't aware, I wanted to let you know that "West Of Here" won the
Audience Award at that festival. I coordinate a website for actor Josh
Hamilton (www.joshhamilton.homestead.com), who was kind enough to
provide me with some information. I'm also in contact with another
actor, who had a smaller role.
Here's a quote from an interview with Hamilton (Playbill.com/Sept.
2001):
"West of Here" is the film I did most recently,
in the spring, with Mary Stuart Masterson and Tate
Donovan and Norbert Butz. We shot that mostly in
Boston and in Boulder, Colorado. It's actually
based on a true story about this guy who was a
singer and just as he was getting some notoriety he
accidentally drove his car off the road and died.
Last summer, I had the opportunity to see Tate Donovan (who also stars)
perform on stage in "Lobby Hero" and met him briefly after a
performance, but unfortunately, did not know at the time, that he was
in
"West Of Here".
If I obtain any addition info, I'll let you know. I'm really looking
forward to seeing "West Of Here".
Thanks for taking the time to read my rather long correspondence. When
you have some spare time, I hope to hear from you. (I'll be out of town
until Tuesday, Aug. 6, but will be checking my e-mail.)
Peace,
Ann

CLAUDIA KEHL FINDS GREAT COLLECTION OF PHOTOS OF MARY STUART AND PETE MASTERSON FOR "WEST OF HERE"
Entry Date: 8/26/2002
Some newer MSM pictures from the CineVegas Film Festival.
http://www.wireimage.com/GalleryListing.asp?navtyp=SRH&logsrch=1
NOTE
When you access the link provided by Claudia, you can only see the thumbnails of the photos. These photos are protected by a strong copyright warning and cannot be reproduced, Period. I paid for a subscription to the service, but, as far as I could see, the subscriptions are for viewing only, and not for any kind of reproduction, with or without the watermark on the photo. The thumbnails are just smaller versions of the photos, and you can see all of them. I would love to display one of MSM and her brother with this news item, as there are several cute pictures of those two, but it just isn't possible. You can still enjoy them in thumbnail format, but no one can display them, and I can see why. They are EXCELLENT examples of portrait photography, and the work belongs to the artist, who deserves to be paid for it.

"WEST OF HERE" GETS GOOD EARLY RESPONSE BY VIEWING PUBLIC
Entry Date: 8/26/2002
While this first directorial effort by Pete Masterson, brother of Mary Stuart Masterson, is only in limited release, some of the people who have seen it have taken the time to access the Internet Movie Database (IMDB)Web site's page for "West of Here," and entered comments about the movie. IMDB has produced statistics that give "West of Here" a rating of 8.2 out of 10, a strong favorable rating. Only the group Teenage Boys gave the movie mediocre ratings. Every other demographic group rated "West of Here" very high. Again, this is an independent film in limited release, so while millions may see "Spiderman" on one weekend, only a few thousand, or even hundreds, might see "West of Here" in a theater that emphasizes art and independent films.