FYI ARCHIVES
PAGE 10
DATES: 09/16/2001 to 01/29/2002
Mary Stuart Masterson and Husband Damon Santostefano

HAPPY VALENTINE'S DAY!
Entry Date: 1/29/2002


"SIXTEEN CANDLES"--CARLIN GLYNN'S ROLE AS MOLLY RINGWALD'S MOTHER
Entry Date: 1/29/2002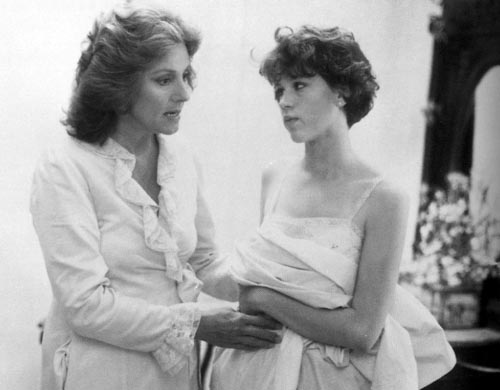 Carlin Glynn with Molly Ringwald in "Sixteen Candles"--1984.
While researching Mary Stuart Masterson's mother, Carlin Glynn, I discovered that she played Molly Ringwald's mother in "Sixteen Candles," the John Hughes high school movie that began Hughes' "trilogy" of high school movies in the 1980s. Molly Ringwald played Samantha Baker, whose parents were so caught up with her older sister's wedding that they forgot about Samantha's sixteenth birthday. Ms. Glynn's first feature film was "Three Days of the Condor," a CIA thriller starring Robert Redford. She had a brief role as the gatekeeper of the CIA "reading society" front in New York City. Paul Dooley, who would later appear as a Catholic Monsignor in two episodes of "Kate Brasher," was Carlin Glynn's husband in the movie.

HAPPY NEW YEAR!
Entry Date: 12/26/2001


THE SAGA OF THE ROBODEAUX SIBLINGS: LILY DALE AND HORACE
HORTON FOOTE'S FAVORITE TEXAS FAMILY TAKES US THROUGH THE CHANGES OF THE 20TH CENTURY
Entry Date: 12/25/2001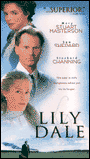 In researching Carlin Glynn's work, after finding out that many people actually found their way to this site by entering the name of Mary Stuart Masterson's mother into search engines, I found myself researching the Robodeaux family, the subject of several of Horton Foote's plays and screenplays. What Horton Foote produced, most likely by intention, is an epic about the lives of a sister and brother , Lily Dale and Horace, who were separated at a young age at the turn of the Twentieth Century. Mr. Foote then tracks both of them, at different times, bringing the story thorough the 1950s. Houston is the focal point of most of the stories, with the exception being "Convicts," which takes place on a Mississippi plantation. Tracking the two through the previous century are the following stories:
CONVICTS
A very young Horace, separated from his mother and sister by the death of his father, works in the store of a plantation owned by an unbalanced former Confederate Army officer. Horace lives with a black family on the plantation.
LILY DALE
Just before America's entry into World War I, Horace visits Lily Dale and his mother in Houston, Texas. His mother is now married to railroad employee Pete Davenport, who dotes on the sheltered Lily Dale. Mary Stuart Masterson portrayed Lily Dale in the 1996 Showtime version of the teleplay, which was directed by Pete Masterson, Mary Stuart's father.
COURTSHIP
Horace, now grown up and living in Texas, meets Elizabeth, who will become his wife. This is the first of what has become known as Horton Foote's "Texas Trilogy."
ON VALENTINE'S DAY
This story focuses on the wartime relationship of Horace and Elizabeth in Texas during the First World War.
1918
Horace and Elizabeth are impacted by both World War I and the outbreak of Spanish Flu in 1918-1919.
YOUNG MAN FROM ATLANTA
In "Lily Dale," Will Kidder won the affections of Lily Dale with the approval of Pete Davenport. It is now 1950, and Will and Lily Dale are in their 60s. Their son has drowned while in Florida, and Lily Dale turns to religion while the affects of growing older are felt by Will. Pete Davenport, now very old, joins them.

THE AGONY OF THE DECEMBER TELEVISION SCHEDULE
Entry Date: 12/25/2001
Yes, I found out yesterday that "On the Second Day of Christmas" was not on Christmas Eve, either at 6:00 PM or 9:00 PM. I hope that those interested have already discovered that the movie IS being shown on Lifetime Television at 9:00 PM December 26, 2001--That's TOMORROW. How TV Times and the Pittsburgh Tribune-Review managed to get it all confused, I can only speculate that they got the wrong schedule from Lifetime, who made a scheduling change at the last minute. This confusion has certainly added an interesting twist to the Holiday Season.

TV TIMES MISTAKE ON THE TIME FOR "ON THE SECOND DAY OF CHRISTMAS" TELECAST
Entry Date: 12/23/2001
Anyone who used the television schedule page to note the date and time for the broadcast of "On the Second Day of Christmas" on Lifetime Television TOMORROW, listen up. The television schedule site I used to get the 6:00 PM time for the broadcast, TV TIMES, was WRONG. The TV section of the Sunday paper here indicated that "On the Second Day of Christmas" would be shown on Lifetime at 9:00 PM Eastern Standard Time (U.S. time). I checked with the Lifetime Television web site, and they are reporting the later 9:00 PM time for the broadcast. The best bet is to check in with Lifetime just before 6:00 PM to see what is being broadcast at 6:00 PM. If it is not "On the Second Day of Christmas," then the 9:00 PM show time is correct. I am advising this just so everyone who wants to see it can be assured they will see it.

"BRI THE PIE" NEEDS MSM VIDEOTAPES
Entry Date: 12/16/2001
Brian Burroughs, from the United Kingdom, put in this request for anyone who knows where they can get copies of some of MSM's movies, particularly two made for television. Brian, also known as "Bri the Pie," posted this request on the Guestbook. I thought it would get more circulation on this page:
Name: Brian Burroughs
E-mail address: Brithepie39@Hotmail.com
Homepage URL: http://
Comments: Hey Everyone,
Could I put out a call for HELP to fellow Mary Stu fans, as there's a few films I need on VHS -
"Love Lives On" "My Little Girl" & "On The 2nd Day Of Christmas" are the ones I need, as I don't have Premium Cable. If anyone who could help me out, I'd be eternally grateful.
Best Wishes To You All, & "Hi" Mary Stu !
Bri The Funky Pie
HAPPY CHRISTMAS TO ONE & ALL !
Saturday, December 1st 2001 - 02:57:07 PM
The movie "My Little Girl" has been shown several times on LIFETIME, while "Love Lives On" has been shown multiple times on ENCORE: TRUE STORIES and ENCORE PLEX. "On the Second Day of Christmas" will be running on LIFETIME at 6:00 PM Eastern Time, or 9:00 PM Eastern Time (See the First Article on this page) on 12/24/2001. Anyone who already has a copy, and is willing to make Brian a copy, his e-mail address is above. "My Little Girl" showings are very rare, but they happen. If they are on cable, I'll have it on the TV Schedule page.

CHRIS BRINGS BACK THE MARY STUART MASTERSON AND FRIED GREEN TOMATOES FORUMS
Entry Date: 12/9/2001
Chris has found new homes for both of her forums after Inside the Web Forums went out of business during this year's Dot Com economic crash. It will be good for interested fans to get the latest information and exchange ideas and observations, and those who participated in Chris' first forums really enjoyed it. You can access both the Mary Stuart Masterson and Fried Green Tomatoes forums on the links below.
MSM FORUM
FRIED GREEN TOMATOES FORUM

CLAUDIA KEHL FINDS A PHOTO OF MSM'S BROTHER, PETE MASTERSON
Entry Date: 12/9/2001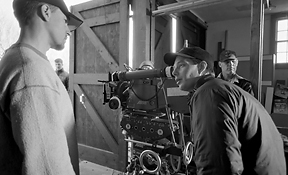 Our alert Swiss correspondent, Claudia, found a site with this photo of Pete Masterson behind the camera on the set of "West of Here," Mary Stuart Masterson's next movie that should be released soon. Claudia has been searching for the any and all information out there about the release date for "West of Here," and so have I, but nothing has come out as yet.

MERRY CHRISTMAS AND HAPPY HANNUKAH TO ALL!
The Link to the traditional Holiday Greeting Page is below.
Entry Date: 11/24/2001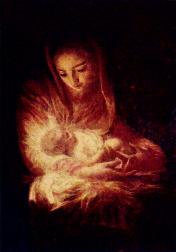 HAPPY HOLIDAYS!

FRIED GREEN TOMATOES IS TEN YEARS OLD IN DECEMBER
Entry Date: 11/18/2001
Next month will mark the Tenth Anniversary of the release of FRIED GREEN TOMATOES. I just realized this as I sat down to watch the USA Network showing tonight. To celebrate, I made a Tenth Annivesary Celebration page that can be viewed by clicking the link below. In addition to some facts about the movie, there are lists of the top news stories from 1991, the top ten songs, and the top ten television shows from that year, just to provide some memory markers for the visitor to help put the debut of the film into context.
TENTH ANNIVERSARY

PROMO FOR "THREE BLIND MICE"--CBS MOVIE FOR TELEVISION
Entry Date: 11/24/2001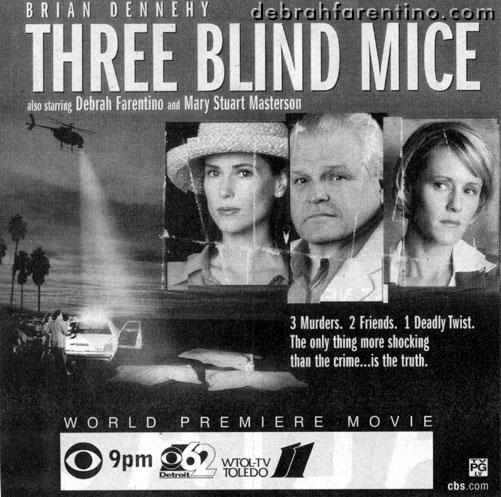 BOB ROSE'S SITE HIGHLIGHTS HIS VOICE COACHING WORK FOR MSM
Entry Date: 11/17/2001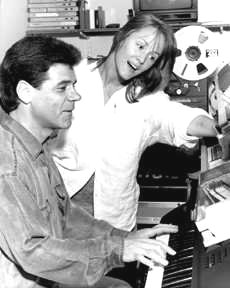 Bob Rose and Mary Stuart Masterson
The Web site of Bob Rose, noted vocal coach, includes endorsements by Mary Stuart Masterson along with the above photo. There is a link to the Bob Rose site on the LINKS MENU page of the Tavern. It is an interesting site about a little-known and appreciated part of the training of an actress. There is a lot of hard work to prepare for many parts, and voice coaching is a major part of that preparation.
LINKS MENU

SOME MORE INFORMATION ABOUT "MERRY-GO-ROUND," MSM'S AUDIO PLAY
Entry Date: 11/17/2001

Getting back to surfing the search engines, I encountered an interesting URL for the audio play "Merry-Go-Round," which is available for purchase by interested visitors. Mary Stuart Masterson has the lead role, of course. I came up with this photo as well, taken as part of the publicity for the audio play. The play has been added to the BODY OF WORK page.
MERRY GO ROUND

INTERESTING USA TODAY INTERVIEW WITH MSM
Entry Date: 11/17/2001
A Google search turned up this 1996 interview with Mary Stuart Masterson involving her work in BED OF ROSES and HEAVEN'S PRISONERS, released the same year.
USA TODAY

HAPPY THANKSGIVING!
Entry Date: 10/26/2001


TAVERN SITE OPERATOR SLOWLY RECOVERING FROM RESPIRATORY AND EAR INFECTIONS
Entry Date: 10/26/2001
I have been "under the weather," as we say in America, for a few months now. It started in the summer with lung distress and shortness of breath, and then a bad ear infection developed. At first, the doctor thought it was just a cold, despite it's long duration, but when the ear infection developed, antibiotics were prescribed. I am getting better, although it has been slow, most likely because the original infection did not receive timely treatment with antibiotics. On top of the physical discomfort, a lot of my energy was sapped. Since they thought it was just a weird cold all of this time, I could not take off from work on sick leave, so all my energy had to go there, leaving me drained by evening. It was all I could do to keep up the television schedule changes and put up a Halloween greeting on this page. My e-mails went unanswered, including some critical ones from Claudia Kehl, a faithful reporter and Internet friend, for weeks. Well, the antibiotics are starting to work, my energy is picking up again, and I have started opening all the back e-mails. Claudia's report about Mary Stuart Masterson's appearance on the 9/30/2001 CBS Television movie Three Blind Mice appears right below this announcement.
Hopefully, I will recover without having to spend any time in the hospital, so I can get back on track keeping up with the news, e-mails from the contributors to the site, and other additional changes to the site. It will be nice to just feel like myself again, just in time for the holidays.
I sincerely hope all visitors stay healthy and happy for the coming Holiday Season.

CLAUDIA KEHL REPORTS ON "THREE BLIND MICE"
Entry Date: 10/26/2001
Three Blind Mice": Brian Dennehy and Mary Stuart Masterson star as opposing attorneys on a triple-murder case. CBS.
http://www.latimes.com/entertainment/
Three Blind Mice - CBS Sun Sep 30 9:00PM NR, Drama, 2001 (120 minutes)
An attorney (Brian Dennehy) defends a Vietnam War veteran (John Doman) accused of murdering those acquitted of his wife's beating.
Actors: Brian Dennehy, Mary Stuart Masterson, John Doman, Debrah Farentino
Director: Chris Leitch
Executive Producers: Patricia Clifford, Brian Dennehy
Writers: Adam Greenman, Deena Goldstone
THREE BLIND MICE, is a telepic adaptation of Ed McBain's novel of the same name. Brian Dennehy stars as a lawyer defending a man (OZ's John Doman) he's known since serving together in Vietnam, who has been accused of murdering three Vietnamese immigrants. Now he'll have to fight against a tenacious District Attorney (Mary Stuart Masterson), and evidence connected to the man's wife, played by Debrah Farentino
http://www.cbs.com/primetime/movies_specials/mov_three_blind_mice.shtml

ANOTHER NEW COUNTER SERVICE FOR THE TAVERN
Entry Date: 10/26/2001
Yeah, we just set up a new one tonight. Site Tracker wants hundreds of dollars to report on the countries of all the visitors, and Hitamatic sometimes cannot identify the country of each visitor, filing them in a category called UNKNOWN, which is no help in keeping accurate statistics. I searched until I found a reasonable service, CQ Counter, which will provide detailed information on the countries of origin of all the visitors, so that accurate statistics can be maintained for each nation on the Visitors Page. I would like to think this will be the final change for as long as the site stays up, but that is very unlikely given the past history of disappearing services and the sudden high costs that are charged in the present depressed Internet business environment.

HAPPY HALLOWEEN TO ALL VISITORS
Entry Date: 9/29/2001

With all that has been going on in the world, it is hard to think about the holiday seasons beginning with Halloween, but the oncoming holidays include Thanksgiving and Christmas, two holidays that represent hope, renewal, and time to be with family and friends. If this isn't the time we could all use some of that, then there is no time where those things are needed.


Entry Date: 9/16/2001
THE TAVERN EXTENDS CONDOLENCES TO ALL FAMILY MEMBERS OF THE VICTIMS OF THE TERRORIST ATTACK ON THE WORLD TRADE CENTER, THE PENTAGON, AND FLIGHT 93 THAT CRASHED IN SOMERSET COUNTY, PENNSYLVANIA ON SEPTEMBER 11, 2001.