FYI ARCHIVE PAGE 15
FROM FEBRUARY 28, 2004 TO APRIL 3, 2005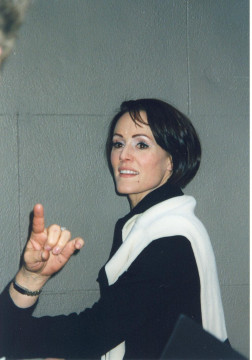 Film Releases...Television Schedules...Assorted Factoids

A FINE SAN FRANCISCO ADVENTURE
Entry Date: 4/3/2005
Hello, visitors, it's been awhile, because I have been 3,000 miles away, without my computer and ISP. I got sent to San Francisco, a real picturesque city, for the last few weeks in March. The flight seemed to take forever, but it was non-stop. Flying was not as scary as the cab ride from the airport. That went smooth until about one mile north of the airport, then the cabbie hit light speed. Before I knew it we were flying up the highway at over 90 miles per hour. After the initial shock, and the G forces started to wear off, the driver noticed I was glued to the side window of the back seat like one of those Garfield the Cat stick-ons. He tried to talk me through it like one of those communications guys at NASA ground control, but I wanted him to watch out for the retaining wall on the left. On we careened, as I hoped I was still in a state of grace, when I noticed the LAST EXIT to San Francisco was coming up. It was way over in the far right lane. The driver made for it.
"Look out for the Chinese guy!" I yelled as we just missed crashing into a van. The Chinese van driver managed to slow down in time. He didn't give us any bad gestures, probably because he saw me looking out the back window in horror.
I didn't look as we somehow got through the three lanes in one piece and whipped down the exit ramp. I could smell burning oil and coolant as we cruised through the streets for the hotel near Union Square. Grateful I could stand, I stumbled out of the cab at my hotel, paid for the ride, but as the cab sped away, I noticed that my Oil City Oilers baseball cap was still in the cab. "Hey! Stop! You've got my cap in there!" Too late.
Once out of the cab, safe in my room, and then into the streets, I walked a Victorian home neighborhood and rode a cable car. I even got a model cable car that is now in my souvenir cabinet of every city I've visited on this job. The theater district was right nearby the hotel, and I walked through it to Easter services, wondering if MSM had been there, which I'm sure she has.
It's good to be home again, and hope I won't be leaving it for awhile for all the sights, sounds, and tastes of San Francisco. It was a beautiful city, but home is always better, including my cyberhome, the Tavern.

HAPPY ST. PATRICK'S DAY TO ALL VISITORS!
Entry Date: 2/27/2005


MSM AND STEVEN WEBER--ARTISTIC COLLABORATORS IN THE PAST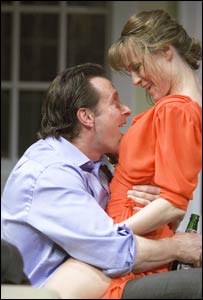 Entry Date: 2/27/2005
Mary Stuart Masterson has acted with Steven Weber, presently playing her husband in "National Anthems" on the London stage, in the past, most notably to me in the LA Theater Works version of old radio plays, a play on cassette titled "Merry-Go-Round." In fact, only Ms. Masterson and Mr. Weber act in the audio play. The two performers play childhood friends who discover deeper feelings for each other. It is available through LA Theater works. Many of you probably remember Steven Weber from the long-running NBC comedy "Wings." Check out "Merry-Go-Round!
LA THEATER WORKS

MARY STUART SPEAKS--INTERVIEW WITH THE BBC ABOUT "NATIONAL ANTHEMS"--HER LONDON STAGE DEBUT
SHE TALKS ABOUT HER EARLY POPULAR MOVIE SUCCESS AND HER PRESENT PROJECTS
ACTRESS SHOWS A PHILOSOPHICAL APPROACH TO HER CAREER
Entry Date: 2/27/2005
Masterson sings Anthems' praises
By Neil Smith
BBC News Entertainment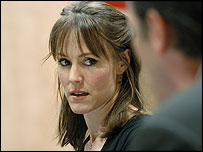 Mary Stuart Masterson in National Anthems (pic Manuel Harlan)
Are the knives out for Kevin Spacey, Oscar-winning actor and artistic director of London's Old Vic theatre?
One gets that impression from the reviews that greeted his new play, National Anthems, earlier this week.
The Daily Telegraph's Charles Spencer said this "parochial little play... feels shallow, contrived and dated".
And the Evening Standard's Nicholas De Jongh claimed there were now "serious doubts about whether Spacey is the right man to run the Old Vic".
Not everyone, however, has been affected by the opprobrium directed towards the actor's still fledgling regime.
"I don't read reviews," says Mary Stuart Masterson, Spacey's co-star in Dennis McIntyre's play.
'Self-conscious'
"There's no value for me in reading them. Whether they're good or bad, they'll just make me self-conscious."
Speaking on the day after Anthems' press night, the 38-year-old New Yorker probably has some idea it had not been welcomed with open arms.
However, as a teenage movie star turned established stage actress, she is determined not to let anything take the shine off her UK theatrical debut.
"Critics have become less knowledgeable about their art form and more controversial for controversy's sake," she told the BBC News website.
"I think their value should be less gossip and more of a public service."
"They should let people know what is available to them and allow them to make their own decision."
With advance ticket sales topping £1 million, it seems London's theatregoers are doing precisely that.
But what can an American drama written in 1988, by a little-known playwright who died shortly after its premiere, have to say to a British audience?
'False promise'
"One of the themes is the false promise of material gain, and the difference between materialism and self-sacrifice," explains Masterson.
"The fact we're doing it in London, with that little bit of distance, makes it easier to look at those things."
Kevin Spacey plays a working-class fireman (pic Manuel Harlan)
The actress plays a 'yuppie' housewife in suburban Detroit whose values are challenged when a working-class fireman, played by Spacey, gatecrashes a party at her home.
Tensions between Spacey's character and Masterson's affluent husband, played by Steven Weber, simmer and escalate before finally exploding into violence.
The play - which sees Spacey reprising the role he took in the original production at the Long Wharf Theatre in New Haven - is directed by Britain's David Grindley.
Masterson admits the young director's take on the play initially gave her pause.
"When David said this was a period piece, I almost gagged," she laughs. "1988 doesn't feel that long ago to me."
But the actress concedes Grindley was able to bring a fresh eye to the material.
"He has a perspective that can only come from being from somewhere else and another era."
Watershed
Looking back, 1988 was in many ways a watershed year for the then 22-year-old actress.
Having just made Some Kind of Wonderful - a high-school romantic comedy written by John Hughes of The Breakfast Club fame - Masterson was in great demand.
And it would not be long before she landed two of her best-remembered roles.
In 1991's Fried Green Tomatoes at the Whistle Stop Cafe she played a free-spirited young woman who runs a restaurant in racially segregated 1920s Alabama.
Her co-star in the film was Mary-Louise Parker, an actress with whom she is often confused.
Two years later, she played a mentally ill pyromaniac who falls in love with Johnny Depp in Benny and Joon.
Masterson recalls that period of her career with a mixture of affection and clear-sighted pragmatism.
"I feel like I learned a lot in the saddle - it all happened very quickly very young," she says.
But she denies she felt any pressure following in the footsteps of 'Brat Pack' stalwarts Molly Ringwald and Ally Sheedy.
'Popularity'
"I don't think I ever had that kind of popularity," she admits candidly.
"I felt I needed more time to get better at what I did, not cash in all my chips at that point. I knew I had a lot to learn."
Subsequent film roles proved less successful and the 1990s saw her concentrate more on television and theatre.
In 2003 she made her Broadway musical debut in Nine, a performance that won her a Tony Award nomination.
Now she has National Anthems to keep her busy - at least until the end of April.
"I'm not sure what's going to happen next," she reveals. "I just try to stay open to whatever's the best opportunity."
National Anthems runs at the Old Vic until 23 April.

HAPPY VALENTINE'S DAY
Entry Date: 1/28/2005
Watch the video or DVD of "Bed of Roses" with someone special on Valentine's Day.


THE L & O: SVU SNIPE HUNT
HOPE ALL OF YOU GOT TO SEE MSM'S THREE EPISODES AS REBECCA HENDRIX
Entry Date: 1/28/2005
Oh, yeah, NBC had us running around trying to see all of MSM's episodes by mixing them up rather than showing them in succession. I think Claudia Kehl, the quick-witted Swiss observer of all things Mary Stu, had the right idea by monitoring that episode guide for SVU and looking for MSM's name. If you missed them, the reruns are starting already on SVU in February, according to TV NOW. The very first one will be shown again on February 5th, on NBC, at 10:00 PM. The USA Network runs the most recent SVUs at 11:00 PM on Sunday, but that one may be NBC's episode from the week before. You can catch them all by either monitoring NBC or USA Network. Don't give up if you missed one the first time around. The USA Network runs them in syndication nightly, as well, so we should find all three on USA Network sometime this year. I missed one of them, but caught it on USA Network on Sunday night. I was wiped out for work the next day, but it was worth it.

THIRD LAW AND ORDER: SVU EPISODE
Entry Date: 1/1/2005
The powers that be at NBC have put off the MSM episodes of "Law and Order: SVU until (probably) this month. There is a link below that Claudia Kehl sent me for a site that monitors the upcoming epsiodes of the series. Just bookmark it and keep watching for when she turns up as a guest star again.
LAW AND ORDER: SVU

HAPPY NEW YEAR!
Entry Date: 1/1/2005


MERRY CHRISTMAS TO ALL VISITORS TO THE TAVERN!!
Entry Date: 11/27/2004

ANNUAL HOLIDAY GREETING CARD

"ON THE SECOND DAY OF CHRISTMAS" SCHEDULE ON LIFETIME TELEVISION
Entry Date: 11/27/2004
The schedule for Lifetime Television's annual showings of "On the Second Day of Christmas" have been messed up the past two years. This year appears to be different, as the network is running the made-for-television holiday movie several times, instead of just one or two. This 1997 Christmas treat shouldn't be missed by anyone who enjoys Mary Stuart Masterson's acting. It is a fun story for the holidays. Check out the TV Schedule page to see when you can tune in.
MSM ON CABLE

MORE ABOUT "LAW AND ORDER: SVU"
MARY STUART MASTERSON AS PSYCHIATRIST REBECCA HENDRIX
Entry Date: 11/27/2004
Mary Stuart Masterson debut on "Law & Order: SVU," the NBC television hit law enforcement procedure show, begins on this Tuesday, November 30th at 10:00 PM Eastern Standard Time. There is a Windows Media 9.0 clip on the "Law & Order: SVU Web page at NBC's large Web site of information about their programming. The clip highlight's Ms. Masterson's performance in the first of three episodes on Tuesday night. In addition to the NBC clip, there are some photos Claudia Kehl has up at her MSM site. Both links are posted below.
The TV Schedule page places the "SVU" appearances on top. I'm guessing that the other two will follow on successive Tuesdays, but if NBC postpones on of the episodes, the schedule will be revised. Keep an eye on your local listings as the weeks go by to make sure you don't miss any of them.
LAW AND ORDER: SVU
CLAUDIA'S MSM SITE

HAPPY THANKSGIVING TO ALL VISITORS TO THE TAVERN!
Entry Date: 10/31/2004


CLAUDIA KEHL E-MAILS SOME BIG NEWS ABOUT A VERY BUSY MARY STUART MASTERSON
MSM TO CELEBRATE LONDON STAGE DEBUT!
Entry Date: 10/31/2004
Claudia, my Swiss buddy and ally, sent me a bunch of e-mails about the busy acting schedule of MSM. The actress is working in nearly every entertainment medium over the next few months. On television, she will be co-starring with the regulars on NBC's LAW AND ORDER: SPECIAL VICTIMS UNIT as police psychiatrist Rebecca Hendricks for three episodes in late November. Her independent film INTERVENTION, directed by her brother Pete Masterson, is playing in limited release and art theaters. Finally, Mary Stuart will be co-starring with Kevin Spacey and Steven Weber in the play "National Anthems" in London, England. It is Ms. Masterson's first expedition to the London stage, and I'm sure you all wish her well. Steven Weber was also MSM's co-star in the LA Theater Works' radio play for tape, MERRY-GO-ROUND. The information about MERRY-GO-ROUND, and a link to where it can be purchased, is on the BODY OF WORK page of this site.
Claudia has covered this flurry of MSM activity so well in her site, I urge everyone interested to go there and check it out by clicking on the link below. The BODY OF WORK page is linked below it.
Go say "hi" to Claudia, whose site is like a cozy tea and coffee house for Mary Stuart Masterson fans.
CLAUDIA'S PLACE
BODY OF WORK

"SOMETHING THE LORD MADE" DVD RELEASE ANNOUNCED
Entry Date: 10/10/2004
The Emmy-award winning "Something the Lord Made" is being released to DVD on January 25, 2005. This information was e-mailed to me through the Yahoo "Key Word" news service. Any story with MSM's name in it is e-mailed to me.

HAPPY HALLOWEEN!

Entry Date: 9/30/2004
THE HOLIDAY SEASON STARTS IN OCTOBER!

CHECK OUT THE NEW TAVERN BULLETIN BOARD FEATURE
Entry Date: 9/30/2004
We've added a bulletin board for mostly site change announcements on the Guestbook Gateway page. It is identified as the "Thanks" page, or the last page offered on the index page of the site. Just to make it fast, try clicking on the link below.
BULLETIN BOARD

YAHOO! NEWS ABOUT LATEST MSM INDEPENDENT FILM
"Intervention" Also Involves Other Masterson Family Members
Entry Date: 9/24/2004
Zachary Pincus-Roth, STAFF
Olympia Dukakis, Lainie Kazan and Mary Stuart Masterson will star in "Intervention," a pic produced by Pompeian Pictures that will begin shooting Sunday in Gotham.
Shoot will be a family affair, as Masterson's mother, Carlin Gylnn, will star, while her father, Peter Masterson, helms. Her brother, Peter Masterson Jr., is director of photography. Dukakis' daughter, Christina Zorich, is also in the cast.
Pic, based on a true story, is about a group of eight friends in the New York theater community who confront a well-known avant-garde playwright about his excessive drinking. A spokesman for the pic said the name of the alcoholic playwright who is the basis for the film would not be made public.
Pic's scribe is Gotham playwright Jo Ann Tedesco, who was one of the eight friends in real life.
Other cast members include Mario Macaluso, David Margulies, Hazelle Goodman and Robert Walden. Gary Swanson will star as the playwright and will produce, along with Rob Curtis Jr. and J. Clayton.

"110 STORIES" A PLAY ABOUT 9/11 SURVIVORS STARRING MARY STUART MASTERSON
Entry Date: 9/24/2004
110 STORIES, a play written by Sarah Tuft, blends the stories of survivors and recovery professionals in the aftermath of the 9/11 attacks. Claudia Kehl has an attractive page dedicated to 110 STORIES. The page can be accessed on the link below. FIRST CLASS, Claudia! The play also has Benjamin Bratt, James Gandolfini, and Edie Falco, among others, as performers.
110 STORIES

TV GUIDE ANNOUNCES MARY STUART MASTERSON TO APPEAR ON "LAW AND ORDER: SPECIAL VICTIMS UNIT"
Entry Date: 9/16/2004
The Fall Preview issue of TV GUIDE, with Heather Locklear on the cover, has this to say about MSM's latest foray into television:
Some Kind of Wonderful Casting
Now this is what I call a LAW AND ORDER twist. Mary Stuart Masterson will replace B.D. Wong as LAW AND ORDER: SVU''s in-house shrink for three episodes this November. I hear Masterson's character shares a history with Mariska Hargitay's Detective Olivia Benson. (No, not that kind of history.) Meanwhile, a show spokesperson says Wong took a leave of absence to do a musical...
I stopped quoting the article at that point because no one here really cares what Cloris Leachman is doing on JOAN OF ARCADIA.

CLAUDIA KEHL OFFERS VIDEO CAPTURES OF MSM MOVIES!
Entry Date: 8/29/2004
Intrepid Swiss MSM watcher, Claudia Kehl, has some great vid caps of Mary Stuart Masterson's many movies. You can get those video scenes, which Claudia made herself from her DVDs, by accessing her great MSM site, located on the continent of Europe. This means there are MSM Web sites on nearly every continent now! Be sure to spend some time on Claudia's site, but not just for vid caps. There are a lot of nice pages on Claudia' site, and it is a fast loading site that is easy on the eyes. Go check it out!
CLAUDIA'S PLACE

"SOME KIND OF WONDERFUL" ON AMERICAN MOVIE CLASSICS
Entry Date: 7/31/2004
One of the favorites of Mary Stuart Masterson's movies among the visitors to the Tavern is SOME KIND OF WONDERFUL. The frequency of showings of the movie on national cable channels used to be somewhat erratic, but now that AMERICAN MOVIE CLASSICS (AMC) has picked it up for that channel's rotation, those who enjoy the movie will have more opportunities to see it in the months to come. The AMC presentations of SOME KIND OF WONDERFUL begin next month, August 2004. For more information, see the TV schedule page of this site, accessible on the link below.
AUGUST MSM MOVIES

AT THE KENNEDY CENTER WITH MAGGIE THE CAT AND CLAUDIA KEHL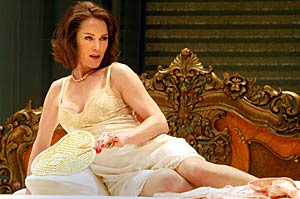 Mary Stuart Masterson as Tennesee Williams' Maggie the Cat
Entry Date: 6/26/2004
On Sunday, June 13th, I got to attend "Cat on a Hot Tin Roof," starring Mary Stuart Masterson as "Maggie the Cat," with the Web mistress of the Mary Stuart Masterson site, Claudia Kehl of Zurich, Switzerland. When I met Claudia for the walk from her downtown Washington hotel to the Kennedy Center, I did not recognize her at first as she was not wearing her glasses. As soon as that bit of confusion was over, we had a pleasant walk down to the Kennedy Center, which we found to be a fine place to spend an evening enjoying live theater. Anyone visiting Washington should put an evening there on their list, even if it is just to tour the place or walk around. It is an underappreciated asset of Washington, DC.
When we picked up Claudia's ticket at the theater, we were surprised to learn that she had an orchestra section seat almost directly in front of mine, bearing the same number but in the row in front of my seat. Claudia had seat C-110 and I had seat D-110! That made it unnecessary to arrange a meeting after the play ended so we could share some thoughts about the production.
It is certainly different to watch a screen actress do her stuff live on stage. This was a first for me, as the only plays I ever saw were put on by local amateurs or were school plays. I have to think the stage work is much harder, as you do not get any "do-overs" on live stage. If you blow it there, there is no getting it back, so it has to take a lot of guts to work as a stage performer. I didn't get to see "Nine," but after seeing "Cat on a Hot Tin Roof," it is easy to imagine the stress of a big Broadway production. It is more very hard work than it is glamorous, at least for those responsible for putting on a production right.
Ms. Masterson did a fine job portraying Maggie and got a lot of laughs from the audience by (accurately) describing her sister-in-law's children as "the no-neck monsters." She had a lot of lines to deliver and the play belonged to her character, so MSM had to carry most of the action as the plot developed. She did an outstanding job and I hope to get future opportunities to see her perform on stage.
The Kennedy Center is presenting several of Tennessee Williams' plays at the Eisenhower Theater and the Shakespeare Theater as part of the center's "Tennesee Williams Today" program which will go on through most of this summer. Next up is Sally Field in "The Glass Menagerie." Many of the cast members of the different Williams plays presented by the Kennedy Center will be available for a discussion forum about Williams' works at the Center in July.
Click on the link below for a special "Cat on a Hot Tin Roof" page that includes links to the Kennedy Center so you can have the opportunity to see the show before it closes on July 4th.
THE CAT PAGE

SEND IN THE CLOWNS

HOW SPYWARE AND ADWARE BUFFOONS DELAYED UPDATES TO THE TAVERN
Entry Date: 6/26/2004
In the United States, Internet surfers are being hit by vandalized legitimate Web sites with programs and file extensions that take over such functions as homepage selection in Windows and download advertising and more dangerous kinds of software that can "eavesdrop" on your computer and record every keystroke you make on your computer. They do this by, somehow, getting into the actual program code of a Web page and add HTML and other lines of code that do not interfere with the looks of a Web page on your computer screen. Since you literally download every Web page you view to your harddrive, and it gets saved in Temporary Internet files, you download the spyware or adware code right along with the page. Once the code is in your machine, the spyware/adware clowns, which should be called HIJACKERS, then have the ability to upload entire application programs to your computer, and run them remotely from great distances. Very few commercially available firewalls have the ability to stop this, as the firewalls cannot analyze code line-by-line. If you want a Web page, the firewall will send it through, with the hijackers' code embedded in it.
I was attacked by hijackers. Not knowing whether or not they could record keystrokes, I did not want them to find a way into the FTP area of this Web site, so I stayed away until the problem could be solved. Ulitimately, there was only one way to solve this problem. Adware scanners could find and fix all of the changes their code made to my computer, but they would just upload more of their crap. I had to find the nest of these snakes and put a stop to their attacks on my computer. Finally, the hijackers made a mistake. They uploaded software that forcibly put one of their phony search engines on my screen when I accessed Google. The search engine page had a URL on it that Internic's Whois search could trace. Once I got the domain registration of the hijackers, I also found their HOST SERVER. I paid the host's Web site a visit and, after copying the main page to a disk, used the e-mail link to inform the owners of the host server that their server had become the den of a bunch of Internet skunks. The owners of the host server were put on notice that further attacks would be considered "hostile criminal acts" and would be dealt with accordingly. Immediately after sending that e-mail, the snakes quit attacking my computer. The file extensions and software have been removed or disabled.
Be very careful out there surfing the Internet until this spyware/adware problem is resolved. Webmasters have to review the code of their pages to make sure no code has been added without their knowledge or consent. That code could very well be the vector for a hijacker attack on any visitor to their Web site. Code reviews should be part of the routine of every Web site operator from now on, and that is unfortunate. Time spent reviewing code is time that can't be spent on updates and improvements, and will probably drive a lot of sites off the Web. I am reviewing code by copying the pages to a disk and reviewing the code on my homepage generator. That way I don't have to linger in FTP with an open port for hijackers to exploit.


JUNE IS MSM'S BIRTHDAY MONTH!
Entry Date: 6/5/2004

BIRTHDAY GREETINGS

CLAUDIA REPORTS ON 'SOMETHING THE LORD MADE" OFFICIAL HBO WEB SITE!
MSM BENCHES TONY SOPRANO!
Entry Date: 5/29/2004
Tomorrow is the big night. Mary Stuart Masterson appears in the HBO film SOMETHING THE LORD MADE at 9:00 PM, which is the usual time slot for the mega-popular THE SOPRANOS. Don't miss this one because it is a history of the pioneers of modern heart surgery, and, more than a medical history or biography, there is another story about the injustices of racial bigotry and the courage of two men to overcome it. Don't miss this one. The Cable Television schedule page has a complete listing of all chances to see this film on HBO, HBO SIGNATURE, and HBO PLUS.
MSM TV GRID
The HBO Official Web site for SOMETHING THE LORD MADE is accessible by clicking on the link below:
SOMETHING THE LORD MADE

"SOMETHING THE LORD MADE" PREMIERES ON HBO ON MAY 30TH!!!!
Entry Date: 4/28/2004
The HBO movie starring Mary Stuart Masterson and Alan Rickman, reported on frequently here by Claudia Kehl, and on her European-based MSM site, is getting its grand opening on HBO on 5/30/2004. Later tonight, the television schedule page for May will be updated, so go there or to the HBO home page for more details. This looks like a busy year for MSM on all media, stage, television and the movies, so GET READY!!

"THREE BLIND MICE" DVD OUT REAL SOON!!
Entry Date: 4/28/2004
The CBS movie in which Mary Stuart Masterson starred opposite Brian Dennehy not long ago is going to be released on DVD on June 30, 2004. You can order it in prerelease, according to the link provided by intrepid MSM news hound Claudia Kehl. It looks as if I will be able to meet up with our Swiss ally and correspondent on the 13th of June when I'll be attending CAT ON A HOT TIN ROOF at the Kennedy Center for the Performing Arts in Washington, DC. I just ordered my tickets on-line this morning. It will be so cool to see MSM live, and meet Claudia at the same time. Hope to have some photos of the event for everyone to enjoy.
THREE BLIND MICE

CLAUDIA KEHL REPORTS: MARY STUART MASTERSON IN A NEW MOVIE!
Entry Date: 4/28/2004
Mary Stuart Masterson plays Olga in the film
"Sisters" inspired by Anton Chekov's stage play "The
Three Sisters". Laura Dern was previously mentioned
for the role but MSM has replaced her. The other two
sisters will be played by Maria Bello and Erika
Christensen. Filming starts in the next days in Lane
County, Oregon and takes about four weeks.
http://www.registerguard.com/news/2004/04/11/b1.cr.casting.0411.html
http://www.registerguard.com/news/2004/04/11/b1.cr.movie.0411.html
Claudia

Entry Date: 3/30/2004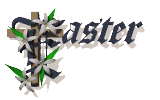 HOPING TO ATTEND "CAT ON A HOT TIN ROOF"
Entry Date: 3/30/2004
Hopefully, I will be able to attend "Cat on a Hot Tin Roof" in Washington, DC this coming June. All that remains to be arranged is the exact date, but I might make the opener on June 12th, providing Ms. Masterson will be in the lead. I might be able to meet the Tavern's intrepid Swiss correspondent and the Web Mistress of her own Mary Stuart Masterson site, Claudia Kehl. Also hope to have some actual photos from the event, so stay tuned!

HAPPY ST. PATRICK'S DAY TO ALL TAVERN VISITORS
Entry Date: 2/28/2004


REMEMBER THIS GUY?
Entry Date: 2/28/2004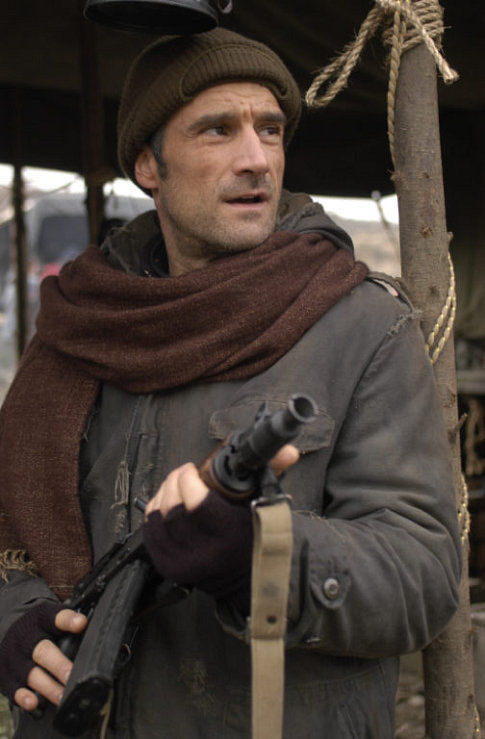 As you "Some Kind of Wonderful" fans enjoy that classic Mary Stuart Masterson movie this month on cable television, you will see a younger version of the dangerous looking guy above, actor Elias Koteas. The photo is a still from the USA Network mini-series "Traffic," in which Elias played a renegade DEA agent assigned to Afghanistan who tries to intercept a load of stolen smallpox virus being smuggled to the United States in a terrorist plot. Elias Koteas is a favorite actor of MSM's director father, Peter Masterson, acting in such films as "Blood Simple" under Mr. Masterson's direction. In "Some Kind of Wonderful," Elias was the high school "hood" who saves the day for Eric Stoltz at the party near the end of the movie after befriending Stoltz's character, Keith, while in high school detention.

DVD RELEASE DATE FOR MSM INDEPENDENT FILM "LEO"
Entry Date: 2/28/2004
Claudia Kehl, the best international Mary Start Masterson news hound on the Internet, has found the release date for the DVD version of the independent film "Leo," starring Mary Stuart Masterson, Sam Shepard, and Elizabeth Shue. The date the DVD will go on sale is May 18, 2004. It should also be available for rent in some of the bigger video/dvd rental stores. Be sure to check it out, because these movies are often better than the blockbusters that get all of the attention, and, of course, MSM is in it.