FYI PAGE ARCHIVES 26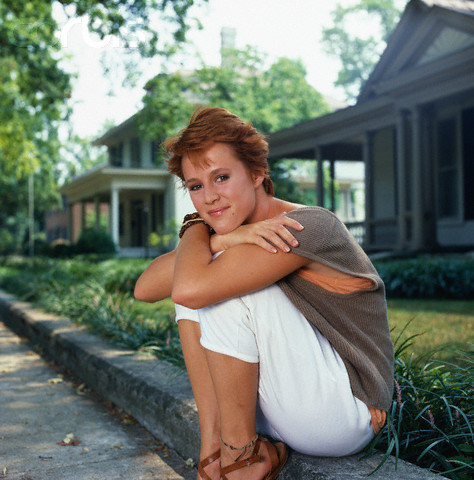 Mary Stuart Masterson in 1985 when her future was a mystery.

STEVE STARK DISCOVERS AN UPCOMING MSM PANEL DISCUSSION IN UPSTATE NEW YORK
Entry Date: October 17, 2015
When I tried the link Steve sent this morning, it arrived at the Web site of a blog called In My Back Yard (IMBY) covering the Chatham, New York area. The panel on which Ms. Masterson is going to discuss the different challenges and daily routines of film and television acting along with other of her professional colleagues. The panel will be moderated by Mr. Scott Cohen. The paper included a photograph of Mr. Cohen conducting a classroom lecture, probably for a film course at a college or university. When I saw the photo, I recognized Scott Cohen, but wasn't sure if the recollection was accurate. After searching in IMBD, my recollection was correct. Scott Cohen guest starred on the old WB network show, The Gilmore Girls during the years 2000-2002, as the main character, Lorelai Gilmore's boyfriend, and one of her daughter's teachers.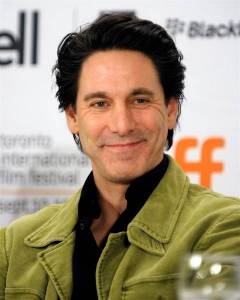 MSM'S NEXT PANEL

CLAUDIA KEHL SENDS A LINK TO A YOUTUBE VIDEO OF MSM'S PANEL DISCUSSION AT WOODSTOCK
Entry Date: October 8, 2015
The long-time Tavern contributor and reporter, not to mention a successful Webmaster of her own stylish MSM site, Claudia Kehl of Switzerland, paid us a visit via the email this week. Claudia is still checking up on what MSM is doing and sent along a link to the YouTube video of Ms. Masterson's panel discussion at the Woodstock Film Festival. Claudia was a part of the Tavern in the early years, and again when the site was reopened for updates again after being static for four years because of a family emergency. There is a page dedicated to Claudia in the Museum section of the Tavern. It was nice to hear from the "Swiss Miss" again.

STEVE STARK REPORTS ABOUT A GRAPHIC ARTIST CREATING A NEW POSTER FOR SOME KIND OF WONDERFUL
Entry Date: October 5, 2015
A shop owner on Etsy, a popular shopping venue on the Internet, designed a unique poster for Some Kind of Wonderful. It focuses on Watts' hands, in her fringed red gloves, holding her drumsticks. This is a different inspiration than for most movie posters. You have to visit the site to see it. Another reason that the poster is worth the look is the price is only $15.00, and there are equally affordable ways of framing it for those who need to economize.
WATTS INSPIRATION

STEVE FINDS MARY STUART MASTERSON'S NEXT ACTING ROLE!
Entry Date: September 25, 2015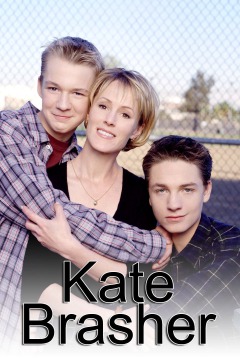 Steve Stark found that Mary Stuart Masterson has been cast in an independent film entitled As You Are, which will be filmed during October in the Albany, New York area. The film will involve how a major incident provokes a trio of teenage friends to recount their long-time friendship. In addition to MSM, Owen Campbell, Amandla Stenberg, and Charlie Heaton are also cast. Below this post is the link Steve sent me to the blog that posted the story about the upcoming film.
Steve also found this link to the TWCC cable television provider which provides a nice episode guide for the Kate Brasher series. The above photo accompanied the story.
AS YOU ARE
KATE BRASHER

STEVE STARK FINDS ANOTHER PHOTO OF MSM GUEST STARRING ON BLUEBLOODS
Entry Date: September 16, 2015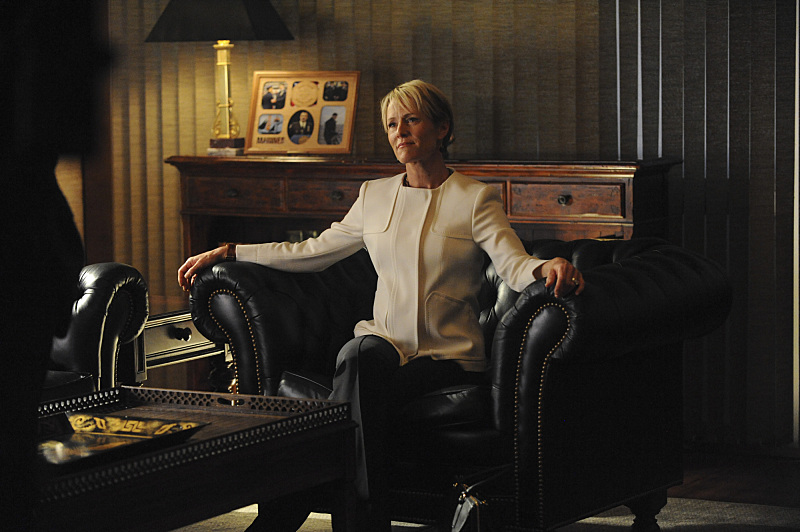 I agree with Steve that Ms. Masterson would probably make a very good mayor for New York City. To make sure they stay abreast with what MSM is doing on television, including on their local television stations, visitors should sign up at Locate TV and bookmark the site. Once Locate TV knows your local area, the local station schedules will be displayed for your information. There is also background about any upcoming television performance by MSM or any other favorites of the visitors. You can use the Locate TV search engine for "Mary Stuart Masterson" and access the same page as I do to produce the twice-monthly cable television schedule, and you can search different shows and movies by their titles. It is a good resource and always improving. If you miss the upcoming October 2 episode, it will probably be available for streaming on CBS' Web site as was MSM's appearance on The Good Wife this past season.
LOCATE TV

STEVE SENDS UPDATE ABOUT MSM'S UPCOMING GUEST STARRING GIGS ON BLUEBLOODS
Entry Date: September 12, 2015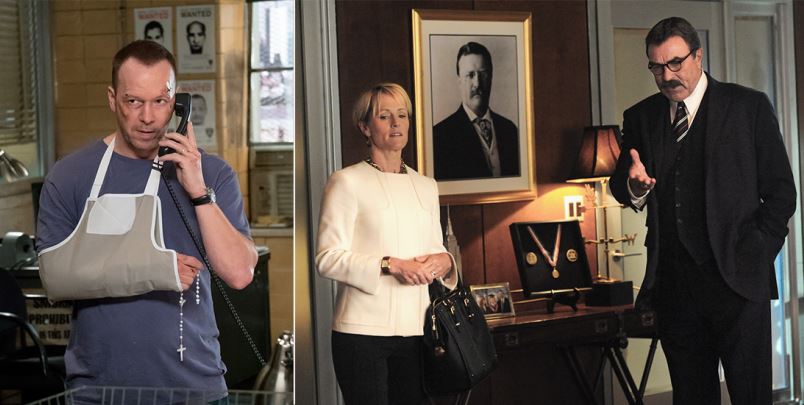 Mary Stuart Masterson with Donny Wahlberg (left) and Tom Selleck
Steve Stark sent me another email with the news that eveyone can mark their calendars for October 2, 2015 for Episode 1, Season 6 of the highly rated CBS police drama Blue Bloods, in which Ms. Masterson will portray mayoral candidate Katherine Tucker who accuses Tom Selleck's character, Frank Reagan, of secretly investigating her husband. The episode is titled Absolute Power. There might be more than one guest starring episode for MSM on Blue Bloods.
SPOILER GUIDE

BACK IN THE SADDLE AGAIN: STEVE STARK REPORTS ABOUT MSM'S NEW DIRECTING JOB
Entry Date: September 9, 2015
Steve sent me an email yesterday along with an attachment that was the schedule for the Woodstock Film Festival (Still no bingo! What festivals don't have bingo?). Here is what the PDF stated about the film Ms. Masterson is preparing to direct in Upstate New York:
PANELIST: Mary Stuart Masterson's Four-decade film, TV and theater career includes roles in At Close Range, Some Kind of Wonderful, Fried Green Tomatoes, Benny and Joon, and the Broadway musical, Nine. Mary Stuart directed the award-winning The Cake Eaters starring Kristen Stewart, released in 2009. Mary Stuart produced the micro- budget feature, Tickling Leo, written and directed by her husband, Jeremy Davidson. After a long hiatus to begin her family, Mary Stuart is currently developing her next directing project Stupid Fast, to be shot in the Hudson Valley.
The film Stupid Fast is based on a novel for young people. There is a Facebook page and the link to it is provided below.
STUPID FAST

STEVE STARK REPORTS ABOUT MARY STUART MASTERSON ON THE ACTORS AND DIRECTORS PANEL AT THE WOODSTOCK FILM FESTIVAL
Entry Date: September 5, 2015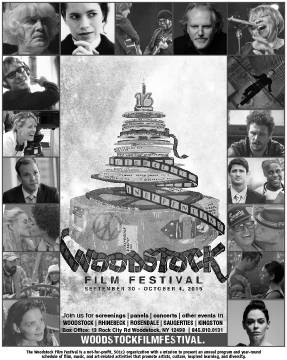 I've missed the action at the Film Festivals the past few years, including wondering out loud if the festivals have any games, rides, or good festival food stands like the annual Saint Stephens Heritage Festival here in Oil City. I would like to think that even film actors and directors enjoy a good game of Bingo, now and then, topped off by splitting a funnel cake. Anyway, our intrepid MSM whisperer, Steve Stark, found that the actress and director is active in this year's Woodstock, New York film festival, and will be part of the Actors and Directors discussion panel.
Quoting the festival's Web site about MSM's activities, we find:
Masterson's directorial debut, The Cake Eaters, premiered at WFF 2009. Director Romaowsky was a finalist in the youth shorts competition in 2011; now she's back with a little something starring James Franco and Christian Slater. With Nyswaner and a star-studded roster of fellow film folk, they've become regulars; during the WFF, you just never know who you might see, or what they might be up to next. One thing is sure: It'll be worth watching.
The Woodstock Film Festival takes place September 30 to October 4 at multiple locations in the region.
WOODSTOCK
CHRONOGRAM NEWSPAPER ABOUT THE ARTS IN NEW YORK'S HUDSON VALLY

STEVE STARK STRIKES AGAIN! MARY STUART MASTERSON TO APPEAR EARLY IN SEASON SIX OF CBS TELEVISION'S BLUE BLOODS
Entry Date: August 15, 2015
Steve found the link below that reported that Mary Stuart Masterson is going to appear on no less than one episode (and maybe more) of the highly rated CBS prime time drama Blue Bloods, which stars Tom Selleck as the leader of a family involved in law enforcement and criminal justice. It is hard to believe, but this show has already be on the year for six years. Time really flies. The important thing is that this will be the second highly rated, and critically acclaimed, television drama on top-rated network CBS, that has cast MSM in guest starring roles in the past two years. We will be watching the cable television schedules for Ms. Masterson's appearance(s) on Blue Bloods and will keep everyone informed on this page and the Cable Television schedule page. The opening day for the new season of Blue Bloods is Friday, September 26, 2015.
MOVIE NEWS GUIDE
TV GUIDE

STEVE LOCATES A YOUTUBE CLIP FROM THE FILM HEAVEN'S PRISONERS
Entry Date: August 12, 2015
I decided to embed this one that Steve Stark sent as it is one of the best scenes from a movie that I wish more people would try renting or streaming. There are some real great performances by the players in this film, especially this scene. Sometimes the good ones just go unnoticed. There are some good action scenes, too. Just go to YouTube and put Mary Stuart Masterson in the search engine and enjoy!

STEVE STARK DISCOVERS AN MSM FILE IN THE SPOKEO PHOTO ARCHIVES
Entry Date: August 12, 2015
Spokeo houses a wide variety of photographs in an archive not unlike Getty Archives. The photos accessible through the link provided below will enable the visitor to open the Spokeo page with a lot of photos of MSM. These photos cannot be downloaded, but feel free to visit Spokeo and have a look whenever you want. If you contact Spokeo terms for obtaining individual photos, and the rules of their use, can be obtained. This is another great find for the fans out there by Steve Stark!
SPOKEO

STEVE STARK FINDS LINKS TO SOME INTERESTING IMAGES AND STILLS FROM MSM'S PAST FILMS
Entry Date: July 17, 2015
These two reports from Steve have been sort of star-crossed since I received them. My latest attempts to get them uploaded to this page were messed up when I ran out of time with the wifi on Tuesday and had to wait until the next day. On Wednesday, all the Windows patches and updates (over 180 megabytes) that should have been available Tuesday when I had access to hi-speed wifi, decided to start uploading to my computer on Wednesday, taking all the bandwidth, so I waited for Thursday (today), and tried again after installing all of the Windows patches that should have been available on "Patch Tuesday." Well, the one link to the Movie Still Database looked really interesting, with many still photos of MSM that were not previously available, especially for Some Kind of Wonderful. There were problems testing the system to pay the download fee (a mere $7.95 for 100 downloads). It is a Pay Pal system, but it failed twice before I finally got it working. I can't upload any of them to the Photo Album page, as they are copyrighted, but you can go to the site and get the stills you want for your own private use. The SKOW stills are very special for Watts fans, so don't miss them.
The two stills I'm showing here, from a slide show Steve sent me, are kind of iffy on copyright, but I'll show them anyway. One is a Corbis still from Heaven Help Us, which was MSM's first adult role, and the other is a very nice color sketch done by Bob Pat, but I haven't found out if copies of the drawing, in a size suitable for framing and display, is available for purchase, but I will try to find out. Below is the link to the Movie Stills Database. Steve has some real skills in locating news and things MSM!
MOVIE STILLS

HAPPY INDEPENDENCE DAY!
Entry Date: June 27, 2015

CAPE COD TIMES REVIEWS MSM'S LATEST DIRECTORIAL PROJECT
Entry Date: June 16, 2015
The Cape Cod Times reviewed The Little Things, a play about the impact of lyme disease written by MSM's huband, Jeremy Davidson, and under MSM's direction. The play is being shown in theaters in Upstate New York and New England. To access the review, and some of the history upon which the play is based, click on the link below.
THE LITTLE THINGS

TAVERN REPORTER STEPHAN STARK FINDS A REVIEW AND VIDEO OF MSM'S PLAY ABOUT LYME DISEASE
Entry Date: June 12, 2015
Steve found this good link, including a video of Ms. Masterson while she directs the play, in the Poughkeepsie, New York newspaper. Just click the link below and enjoy the video! Great find, Stephan!
MSM AT WORK

JUNE IS MARY STUART MASTERSON'S BIRTHDAY MONTH
Entry Date: June 1, 2015
For the 14 of the 17 years this site was updated regularly, there was an annual birthday greeting to MSM posted on this page. Since updates were resumed in 2009, when the site was still at Geocities, the format was changed to providing links that Ms. Masterson might find entertaining, diverting, or informative in some way. This year there are links to some of the most popular songs of MSM's birth year, 1966. That year was only 2 years or so since the start of the "British Invasion" and the beginning of the years of turmoil that became known as "The '60s." The year 1966 is Year 1 in the soundtrack of MSM's life.
THE SUN AIN'T GONNA SHINE ANYMORE--WALKER BROTHERS
WALK AWAY RENEE--THE LEFT BANKE
WE CAN WORK IT OUT--THE BEATLES
MY LOVE--PETULA CLARK
MONDAY, MONDAY--THE MAMAS AND PAPAS
WHAT BECOMES OF THE BROKEN HEARTED--JIMMY RUFFIN

STEPHAN STARK LOCATES SOME PHOTOS FROM THE 1990S, INCLUDING SCANS FROM A JAPANESE MAGAZINE
Entry Date: May 7, 2015
How did it get to be five months into this year already? With the advent of some good weather, Steve emailed a slide show of some photos he found. When I first looked at the magazine scans, I thought they might be from China, since we are getting so many visitors from China, but they were scans of a Japanese magazine from around the turn of the previous century. There are also some photos of a restaurant's sign that advertises Fried Green Tomatoes, which I haven't had since last in Juliette, Georgia.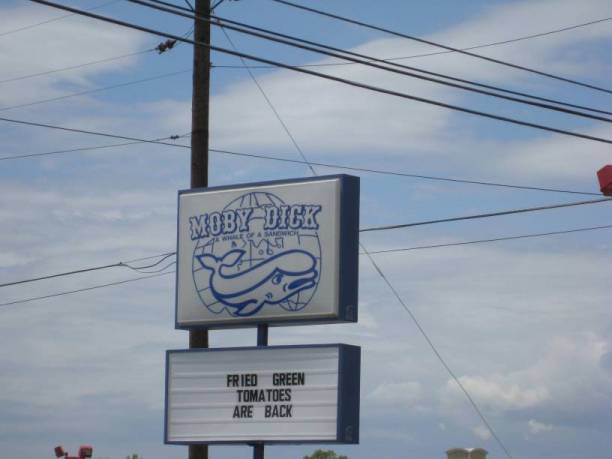 This restaurant is bringing back Fried Green Tomatoes
| | | |
| --- | --- | --- |
| A 1990 photo by Getty Images, the unofficial archiver of American photos. | Click for a larger image. | Click for a larger image. |

STEPHAN STARK REPORTS ABOUT THE LITTLE THINGS, A PLAY WRITTEN BY JEREMY DAVIDSON AND DIRECTED BY MARY STUART MASTERSON!
Entry Date: April 19, 2015
It's been awhile since Stephan last sent an email report, but he's come up with another great one. Ms. Masterson will be directing a play written by her husband, Jeremy Davidson, on May 29, 2015 at the following location:
The Hawthorne Barn
29 Miller Hill Road
Provincetown, MA. 02657
The play is titled The Little Things, which is a project of StoryHorse, which was also started by Jeremy Davidson and Mary Stuart Masterson. StoryHorse is a theater project that will present stories focusing on issues of impact for the people residing in New York's Hudson River Valley. The Little Things focuses on how one family has responded to the effects of lyme disease on a member of the family. The link below will take visitors to the Web site where tickets can be purchased in advance.
STORYHORSE

HOPE EVERYONE HAD A HAPPY EASTER AND PASSOVER!
Entry Date: April 19, 2015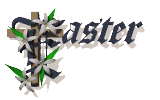 I was so busy myself over Easter, including taking a day trip to a Penance Service right before Maundy Thursday, that I missed putting up the annual greeting to the visitors for this first big holiday period of the Spring. Just the same, I hope everyone traveling for the holidays got back home safely and had a very pleasant holiday. I won't forget the traditional post next year!

STEVE STARK FINDS A GERMAN SITE WITH SOME RARE PHOTOS OF MARY STUART MASTERSON
Entry Date: March 22, 2015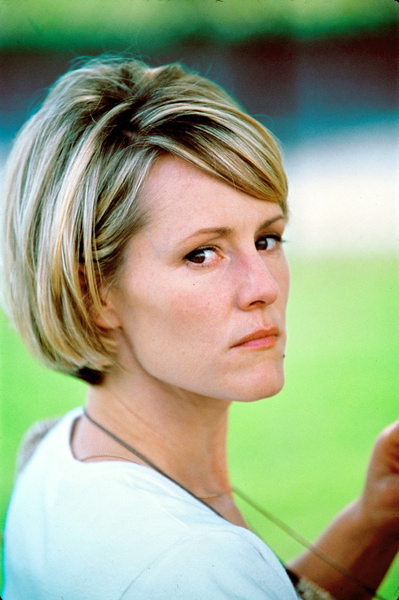 Full sized sample of the photos available on the German site.
Steve found some pretty nice photos of Ms. Masterson, most of them being publicity stills for such productions as CBS's Three Blind Mice movie for television, Benny & Joon, and several others. Steve sent a link to the page which follows at the bottom of this post. This is a really good find as new photo sites have been hard to find. There have been few photos available from Three Blind Mice.
NEW GERMAN SITE

STEVE STARK DISCOVERS AN AMAZON AUDIO THAT INCLUDES READINGS BY MARY STUART MASTERSON
Entry Date March 3, 3015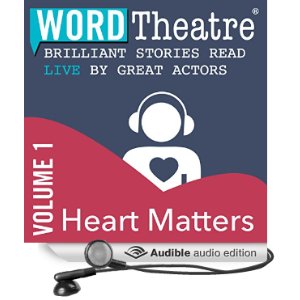 Steve found the link below that leads to an Amazon CD that includes the recording of Mary Stuart Masterson reading A Preference for Native Tongue by Don Lee. Just click on the link below to have a look and to see how the CD can be purchased.
HEART MATTERS

CHINA IS NUMBER 1!
Entry Date: February 14, 2015
From May 25, 2014 until January 31, 2015, the Peoples' Republic of China provided the most visitors to Mary Stu's Tavern with 357. The United States was second with 330, with surprising Brazil coming in third with 236. We also gained six new countries whose flags are flying on the Hall of Flags page, Morocco, Angola, Andorra, Ghana, Nigeria, and Iraq. I have wanted the site to get more visitors from African countries, and in this reporting period, the Tavern gained four of the six. Going over the statistics for the first time in too many months I was reminded of how the Internet can bypass all of the official conflicts and bring individuals together from all over the world, including those whose governments are involved in conflicts and disagreements.
Congratulations, China, and welcome aboard to our newest visiting countries!

SOME REPORTS FROM STEVE STARK
Entry Date: February 14, 2015
Steve contacted me to let everyone know that the episode of Blue's Clues, the PBS childrens show on which Ms Masterson appeared as Cinderella, will be available for viewing on the NICK, JR. cable channel at 6:00 AM this coming Sunday, February 15th. If you get to watch it, you will probably be viewing the first of MSM's works her children will see. I've revised the cable television schedule page to reflect this news. In addition, there is a biography of the member of the Masterson family who inspired Ms. Masterson's sister, Lexie, to found the natural cosmetics company Clairvoyant Beauty. The origin of MSM's name is revealed in that article, so follow the link to check it out. There is also a link to the Clairvoyant Beauty Web site on the Links page of this site.
CLAIRVOYANT BEAUTY

NEW GUESTBOOK SERVICE
Entry Date: February 14, 2015
I was forced into another Guest book change as Dreamhost has dropped Dreambook, which was our original guest book. The silver lining to this is, we have now recovered all of the old entries from 1998, as Dreamhost saved them for all users prior to discontinuing the service, so I can add those entries to the Museum exhibit. How could it have been so long ago?

HAPPY VALENTINE'S DAY!
Entry Date: February 14, 2015


HAPPY NEW YEAR!
Entry Date: December 28, 2014


MERRY CHRISTMAS AND HAPPY HANUKKAH TO ALL VISITORS!
Entry Date: December 1, 2014

A NEWSPAPER IN POUGHKEEPSIE, NEW YORK INTERVIEWED MSM IN 2007 ABOUT FILMING THE CAKE EATERS
MSM REVEALS SHE WAS OFFERED A BROADWAY MUSICAL AFTER NINE
Entry Date: November 21, 2014
Click on the link below to enjoy an interview Ms. Masterson granted to a Hudson Valley newspaper back in 2007. I fell into this one by using the ASK search engine for a change. This one provides some information that has not been widely available about how the Tony Award nominated Ms. Masterson had a second opportunity at a big time musical, but could not do it at that time. The search for funding for independent films, and the effects that has had on other career decisions MSM has made are also available in the interview.
POUGHKEEPSIE, NEW YORK

STEPHAN STARK DISCOVERS YOUTUBE VIDEO OF MSM'S 1994 APPEARANCE ON LETTERMAN
Entry Date: November 14, 2014
Steve found the video which is embedded below and sent me the link to it on YouTube. The copyright situation is not known as this was about 20 years ago. If it gets taken off YouTube it will be removed here as well, but I don't see why anyone should be bothered by it because of the length of time involved since it was telecast. I'm embedding it here as this is something most fans of Ms. Masterson would like to see. This was an enjoyable and lively interview which included questions about the new movie Bad Girls, and there was also a reference to things that happened while MSM was filming Digging to China on location in North Carolina. If it gets removed from YouTube it will automatically be blanked out here.

STEPHAN STARK REPORTS THAT JEREMY DAVIDSON GUEST STARRED ON HOT NEW SHOW GOTHAM
Entry Date: November 4, 2014
I believe that Jeremy Davidson was on the Gotham episode "Viper" last night.
He played an Italian type gangster. His last scene in the show was very interesting; he was tied up in bed, with the main female criminal character. The two of them were planning to takeover the criminal gang activity in Gotham. It appears that he may have a continuing role in the show. "Gotham" is supposedly one of the best new shows this season.
Steve Stark
Steve updated us just today with the news that Jeremy Davidson's character got killed off on Gotham, but the actor playing young Bruce Wayne also played Keifer Sutherland's son on Touch, another television show on which Mary Stuart Masterson guest starred back in 2012.

HAPPY THANKSGIVING
Entry Date: November 1, 2014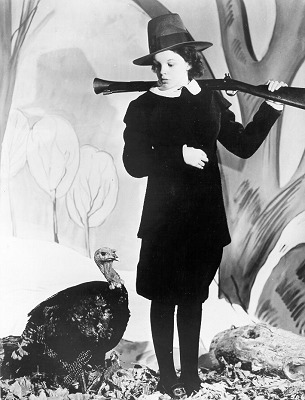 STEPHAN STARK REPORTS ABOUT MSM NARRATING ANOTHER TALKING BOOK
Entry Date: October 17, 2014
Audio books for the hearing impaired are a medium that uses Ms. Masterson's talent as a voice-over narrator. Stephan Stark sent me an email on October 13th that described MSM's latest work on an audio novel, Never Home by Laird Hunt:
http://www.amazon.com/Neverhome-A-Novel/dp/B00NF7WC7Y/ref=sr_1_1_title_2_audd?s=books&ie=UTF8&qid=1413248889&sr=1-1&keywords=neverhome+by+laird+hunt
The novel by Laird Hunt "Neverhome" recently released (Sept 9, 2014) read by Mary Stuart Masterson.
Hope your summer has been good!
Steve Stark
NEVER HOME

HAPPY HALLOWEEN!
Entry Date: October 17, 2014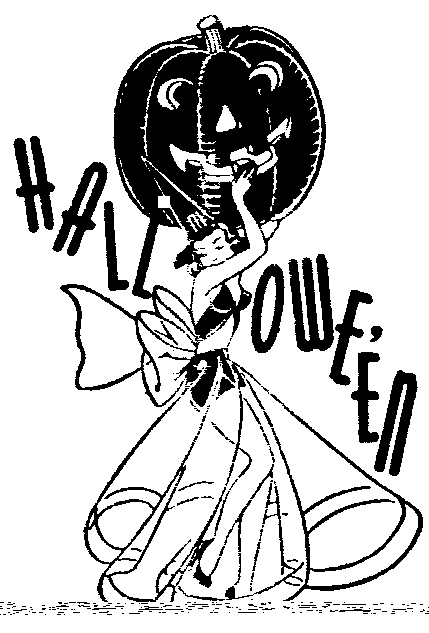 SCHOOL IS STARTING SOON
Entry Date: August 24, 2014
Ordinarily, this would be considered an off-beat subject for news about Ms. Masterson's activities, but she is the mother of four, and at least one of the four is rapidly approaching school age. It seems like yesterday that MSM became a mom, but it was five years ago. So, another first in Ms. Masterson's career as a mother is about to take place when the oldest, the pathfinder, goes off for that first day of school. I thought maybe a link for this challenge should have been included in this year's birthday gift links, but maybe it was better now that school is almost here for so many kids out there. One of the best sourcesof advice for how to survive school is------Ned's Declassified School Survival Guide, which is now available on the TEENNICK cable channel. When having to deal with "bullies, insane teachers, and gross school lunches," the Guide is a good place to start getting ideas.
Your results may vary!

JEREMY DAVIDSON, MSM'S HUSBAND, GUEST STARRED ON A RECENT EPISODE OF ROYAL PAINS
Entry Date: August 3, 2014
I didn't get to watch this episode of Royal Pains, or much of anything else for about six weeks because of all the construction around here, but Stephan Stark emailed me about it some time ago. I emailed back to Stephan that I would put this information out there if I could find a place where the Royal Pains episode, Everybody Loves Ray, Man, is available for streaming at no charge. There is no place that I can find where the episode can be streamed for free at this time, but it can be purchased for a reasonable price at iTunes and Amazon Instant Video. Hulu could have it available for free streaming in a few months, but not so soon after first run. The USA Network, which runs Royal Pains, will stream it if you have purchased the right to log in through your cable, satellite, or Internet television provider.
Royal Pains has been a favorite USA Network show of mine for about five years now, although I am now behind viewing the episodes after this summer. It is a good-natured show with likeable characters; a good break from the rash of bad news out there that never seems to let up. Jeremy Davidson has been on Royal Pains before, playing the same character, if I recall correctly, that he played in Everybody Loves Ray, Man.

TIM MILLER OF THE CAPE COD TIMES RECALLS HIS EXPERIENCE TRYING TO INTERVIEW MSM AT THE 1996 NANTUCKET FILM FESTIVAL
Entry Date: July 23, 2014
Tim Miller, an entertainment writer with Cape Cod Times, recently published an entertaining article about his experience in trying to discuss writing screenplays, since the '96 festival was to be primarily about screenplays. Ms. Masterson was scheduled to perform a reading of one of her screenplays at the festival. This is good reading for any fan of MSM's work, and Miller admits to being a great fan of Ms. Masterson, and his favorite among her films is At Close Range, which would surprise most visitors to this Web site where Fried Green Tomatoes, Some Kind of Wonderful, and Benny & Joon lead all the others as fan favorites. To read the article, click the link below.
CAPE COD SUMMER

SALUTE YOUR SHORTS III
STEPHAN STARK REPORTS ABOUT MS. MASTERSON READING ANN BEATTY'S SHORT STORY SNOW ON WNYC RADIO
Entry Date: June 12, 2014
Steve sent me an email with the link to WYNC's presentation of Mary Stuart Masterson reading Ann Beatty's story, Snow. By accessing the link below, you can be taken to the WNYC Web site where you can stream the audio. MSM does an excellent job with these readings. Enjoy!
SNOW

JUNE: MSM'S BIRTHDAY MONTH!
Entry Date: June 8, 2014
This year the links serving as birthday greetings for Ms. Masterson include the link to Jerry Seinfeld's Webcast, Comedians in Cars Getting Coffee. This good natured Web show is worth visiting whenever there is some time to spare. There is a second link this year as Ms. Masterson now has a lot of domestic responsibilities and projects that have to be completed, sometimes with great efficiency. Our solution to this is a link to the Web site for Katie Brown's Workshop where Ms. Brown makes decorating for the birthday parties of four children look easy while at the same time giving the living room a new look. I hope it works anyway.
SEINFELD
KATIE BROWN WORKSHOP

MEMORIAL DAY 2014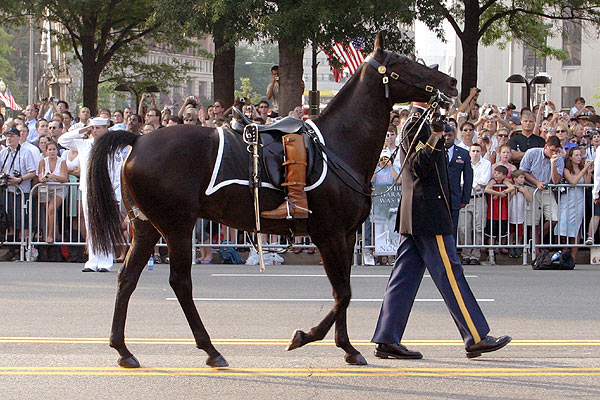 HAPPY MOTHER'S DAY TO ALL VISITORS TO THE TAVERN!
Entry Date: April 27, 2014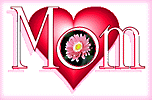 STEVE STARK FINDS ZIMBIO'S ALBUMS OF MSM'S PHOTOS
Entry Date: April 27, 2014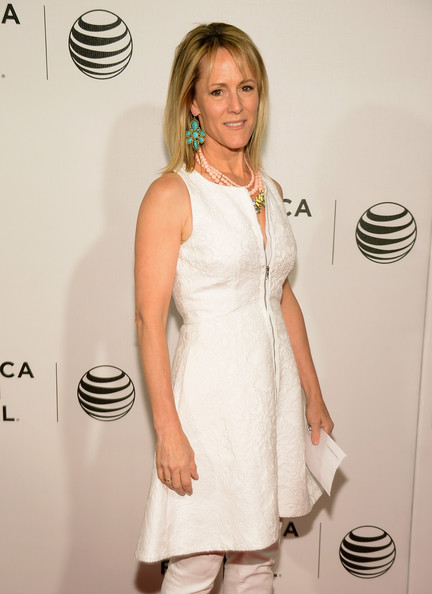 Mary Stuart Masterson at the latest Tribeca Film Festival. Photo from the Zimbio.com collection.
Steve emailed me on April 23rd with his discovery of Zimbio.com's collections of photographs of Mary Stuart Masterson that date back to at least some shots taken at an Elle magazine function for Women in Hollywood which depicts MSM as a brunette. If you take a few minutes on Zimbio's Web site you can sign up for email alerts when new photos of Ms. Masterson are added to the collection. Just follow from the link below. I've already tested the Zimbio alert system and it works. They sent a complete listing of all the MSM photos available on the Zimbio site.
ZIMBIO

MICKEY ROONEY DIES ON APRIL 6, 2014
Entry Date: April 7, 2014
Mickey and Judy singing in the block party scene in Babes on Broadway (1941).
As reported on the other section of the site, some of Mickey Rooney's old MGM musicals with Judy Garland are among my favorites because of the music and the dance numbers. At one time, Rooney was as popular with teenagers of the 1940s as, say, Justin Bieber in recent times. Magazines specializing in teen interests would often speculate about Rooney being romantically involved with his frequent co-star and close friend, Judy Garland. Mickey Rooney was last in a major movie in the Ben Stiller Night at the Museum series, and acted in musicals, dramas, and comedies, with It's a Mad, Mad, Mad, Mad World being one of the most memorable of his comedies. I'll always remember him trying to get Judy Garland to pay attention to him in Girl Crazy by singing Could You Use Me? while Garland tried to drive a broken down old truck from the 1920s.
Thanks for the good times, Mick!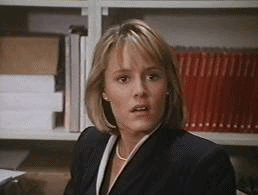 "Someone started what Web site about me?"