FYI ARCHIVES PAGE 23
FYI PAGE ARTICLES FROM DECEMBER 11, 2011 TO SEPTEMBER 7, 2012

ADDITIONAL INFO ABOUT THE FOX TV SHOW TOUCH
Entry Date: September 7, 2012
As Claudia Kehl reported just last week, Mary Stuart Masterson will be guest starring on the new FOX television drama series Touch, which stars Kiefer Sutherland, formerly of 24. The episode will be broadcast on Friday, September 14th at 8:00 PM on your FOX affiliate station. The show centers on Kiefer Sutherland's character and his young elementary school son. The boy has an amazing ability with numbers that enables him to apparently see into fuure events. A shadowy corporation is interested in the boy, so father and son turn fugitive, and like the 1960s David Janssen character, Doctor Richard Kimble, father and son go fugitive. While on the run they encounter people dealing with various personal and family problems and crises. In the MSM episode, Kiefer Sutherland's character is back in the town in which he started his career in journalism.
As reported on the Cable Television Schedule page, there are several alternatives to viewing the episode on FOX at the regular time. The episode could be rerun on Saturday September 15th or September 22nd at 11:30 PM. You can go the the TV Guide Web site and stream the episode, or you could purchase a viewing right to the epsiode from Amazon.com. There could be a variety of viewing choices before the year is over as USA TODAY is now running a daily "Internet Television" schedule for at least the most interesting of the television shows being broadcast on the Internet. Television itself might be located completely on the Internet one day, and maybe in "The Cloud."

MORE MSM NEWS FROM THE TAVERN'S SWISS NEWSHOUND, CLAUDIA KEHL!
Entry Date: September 1, 2012
From: Claudia Kehl
Sent: Saturday, September 01, 2012 5:24 AM
To: gjordan@csonline.net
Subject: Guest appearance by MSM
Hi Guy
Good news!
Mary Stuart will have a guest appearance on the FOX TV show "Touch" starring Kiefer Sutherland.
It's a never before seen episode from season 1. They show it on Friday, September 14 about a month before the second season starts.
Her character's name is Beth Cooper. There's also a character named Travis Cooper (played by William Ragsdale). It might be her husband.
KSITE-TV
SCREENSPY

A PAGE DEDICATED TO BED OF ROSES FOUND
Entry Date: September 1, 2012
There is another Web page dedicated to the 1996 MSM movie Bed of Roses. It is an attractive looking page and appears to have originated around 1999-2000. There are several interesting comments about specific songs on the Soundtrack, which the site operator really liked. This is an Asian site, but the English version is no different than any site here. This is a very nice dedication page for the movie and the music.
BED OF ROSES

CLAUDIA KEHL SENDS GREAT NEWS: ON THE 2ND DAY OF CHRISTMAS NOW AVAILABLE ON DVD!
Entry Date: August 28, 2012
A thousand apologies for missing this from late last month in my mailbox. Claudia sent me this email as soon as she got a hit at Amazon.com about the MSM movie On the 2nd Day of Christmas. It is now available on DVD, as many people have requested on the LIFETIME TELEVISION Web site. I will have to try to stay more on top of my mail as it gets too full if I wait too long to check it, then it gets harder to separate the wheat from the chaff. I got it cleaned out now, but, anyway, this is what our intrepid Claudia, always on the ball over there in Switzerland, wrote to tell me:
From: Claudia Kehl
Sent: Monday, July 30, 2012 1:33 PM
To: gjordan@csonline.net
Subject: "On the 2nd Day of Christmas" finally on DVD
Hi Guy,
I just saw that "On The Second Day Of Christmas" will finally be released on DVD (September 25).
I guess I will get it on amazon. This movie is just so adorable.
ON THE 2ND DAY OF CHRISTMAS
Greetings from Switzerland
Claudia

AS SUMMER BEGINS TO WRAP UP
Entry Date: August 22, 2012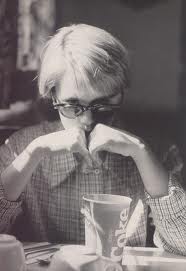 "Hey, the owner needs a lunch break, too."
Things have been quiet here on the FYI page since June and now summer is starting to fade away for yet another year. This doesn't mean it isn't a busy time for Mary Stuart Masterson, who now has three pre-school children to watch over. In fact, shooting a movie might actually be more like a vacation now! We are still watching for any new developments in the professional life of Ms. Masterson and will keep you posted as the year moves into autumn. With the quiet time I hope to add more to the Photo Album, and work in a redesign, and redesign and add more members to the Co-Stars pages. Some of the bios on that page need refreshed, and Evan Rachel Wood's photo is from when she was about eight years old. Showing a more recent photo with the photo of the younger Evan Rachel Wood would be more interesting to her fans. Ms. Wood has changed a lot since 1998. So, there is some more work to be done in here, and I hope to have some more time to do it. Maybe a lot more. We'll see.

JUNE IS MARY STUART MASTERSON'S BIRTHDAY MONTH!
Entry Date: June 24, 2012
Continuing the tradition of posting a special link to Ms. Masterson for her annual birthday treat, we present a link to the June 16, 2012 broadcast of A Prairie Home Companion featuring the music of Elvin Bishop, which is guaranteed to chase any blues away. The link enables the visitor to either listen to the entire show, which I did in the Pittsburgh Amtrak station, or just sample different parts. I don't know if MSM ever stops by here, but if she does, this gift link will not disappoint.

MEMORIAL DAY 2012
Entry Date: May 22, 2012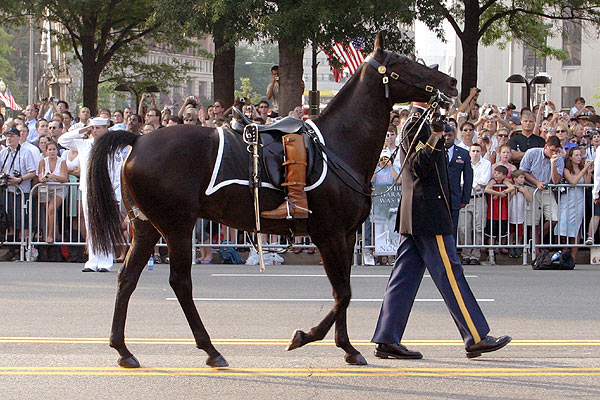 CLAUDIA KEHL REPORTS FROM SWITZERLAND!
MARY STUART MASTERSON AND HUSBAND JEREMY DAVIDSON HONOR LOIS SMITH, THE ACTRESS WHO PLAYED IDGIE'S MOTHER IN FRIED GREEN TOMATOES
Entry Date: May 15, 2012
I was able to get to the e-mail after work on Monday after the hotel lost the router on Sunday evening. Claudia Kehl had sent me to links to Broadway and theater news magazines about a special award that was to be presented to Lois Smith, who portrayed Idgie Threadgoode's mother in Fried Green Tomatoes. The Ensemble Studio Theater declared both Ms. Smith and actor Denny Denniston to be Distinguished Members. Mary Stuart Masterson and husband Jeremy Davidson attended to honor the long-time friend of the family and fellow professional. Among the other performers who gathered to celebrate the award recipients were Kathryn Erbe (Law and Order: Criminal Intent) Dominic Chianese (The Sopranos), David Rasche, Carolyn Cantor, and many others.
After providing this piece of MSM news, Claudia let me know that her niece, Olivia, is healthy, happy, and "growing like a weed," as we say in some of the States. All good news. Claudia sent these links to two New York Broadway Web sites with articles about the Ensemble Theatre honor presented to Lois Smith last night, May 14th.
THEATERMANIA
BROADWAY WORLD

MOTHER'S DAY WILL SOON BE HERE--MAY 13, 2012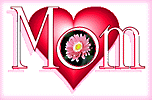 THE TAVERN HOPES EVERYONE HAD A HAPPY EASTER AND A JOYOUS PASSOVER
Entry Date: April 8, 2012

CLAUDIA KEHL DISCOVERS NAMES OF MSM'S CHILDREN!
AND TELLS ME MSM AND HUSBAND JEREMY DAVIDSON CELEBRATED OSCAR NIGHT IN NEW YORK, NOT CALIFORNIA!
Entry Date: March 14, 2012
From: Claudia Kehl
Sent: Sunday, March 11, 2012 7:43 AM
To: 'Guy Jordan'
Subject: RE: New MSM pics
Hi Guy,
Thanks for the nice words. Little Olivia is just the cutest thing.
By the way, this event Mary Stuart and Jeremy attended was not the Oscars itself but an (Oscar) event in New York City at the 21 Club.
Well, concerning the names of Mary Stuart's and Jeremy's children... Phineas is the name of the boy who was born in 2009.
Wilder and Clio are the names of the twins, so I assume it's a boy and a girl. At least I think Clio is a female name.
I just think that the news sites haven't picked up on the birth is, because Mary Stuart and Jeremy are really just low-key actors. Most of the time they're only in the press when they have a new movie coming out, get an appearance in a TV show or doing a theatre play.
Claudia

NEW AUNTIE, CLAUDIA KEHL, SENDS ALERT ABOUT MSM AT OSCAR NIGHT!
Entry Date: March 9, 2012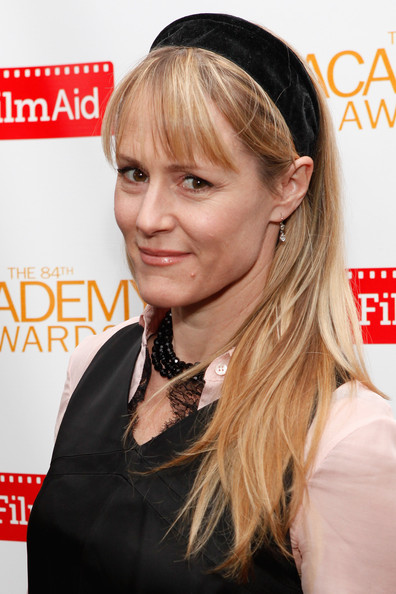 Mary Stuart Masterson on Oscar Night
Mary Stuart Masterson and husband Jeremy Davidson attended the Academy of Motion Picture Arts and Science's 2012 Oscar Awards night in Los Angeles, California. Claudia Kehl of Switzerland, the best anywhere at finding out what MSM is up to, found a gallery of photos of MSM at the annual celebration and sent us an e-mail alert. My work schedule has been a bit tight, so I just got to it a little over a week after the Swiss newshound found the collection on Zimbio's site. Ms. Masterson looks happy and healthy after becoming a mom for the second time.
Even happier news is that Claudia is now Aunt Claudia as her sister has given birth to daughter Olivia. Olivia is pretty name for a girl. Claudia and her sister will have lots of fun taking care of little Olivia. Congratulations to Claudia and her sister's family!

HAPPY SAINT PATRICK'S DAY TO ALL THE ACTUAL AND TEMPORARY IRISH PEOPLE!
Entry Date: March 8, 2012


CLAUDIA KEHL REPORTS AN UPCOMING PUBLIC APPEARANCE OF MARY STUART MASTERSON
MSM TO HOLD QUESTIONS AND ANSWERS AFTER NEW YORK SCREENING OF SOME KIND OF WONDERFUL
Entry Date: January 26, 2012
Claudia sent me an e-mail to let us all know that Ms. Masterson will be present for Q&A following a screening of Some Kind of Wonderful at the 92YTribeca Screening Room located at 200 Hudson Street, New York on February 3, 2012. All of you fans of MSM's character, Watts, should try to turn out for this special event. Claudia sent along the URL for the Web site on which tickets for the event can be purchased.
While Claudia let me know about this public appearance by Ms. Masterson, she also wanted everyone out there to know that she will soon by an aunt. Claudia's sister is expecting a girl in a few months, so soon Auntie Claudia will get to babysit for her niece, Olivia, in Switzerland. Congratulations, Claudia and family!
WATTS TICKETS

HAPPY 2012 TO ALL VISITORS!
Entry Date: December 22, 2011


SWITZERLAND'S CLAUDIA KEHL, LONG TIME TAVERN NEWSHOUND, DELIVERS THE GOODS AGAIN!
MSM SWEPT "THE DOUBLEHEADER:" TWINS ARE SAFE AT HOME WITH MOM AND DAD!
Entry Date: December 11, 2011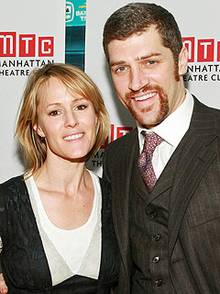 Happy Parents
I know visitors have been wondering when the news would come out about Ms. Masterson's expected twins. I kept searching the "right" news sites every day, Topix, Zap2It, People Magazine On-Line, every place I could think of were hit in the morning and again in the evening from home and countless hotels and motels all over Pennsylvania. There was nothing published in open mass media anywhere. I surmised that MSM and her husband, Jeremy Davidson, decided to keep it all low-key and personal, so I just went on posting the usual items I could stumble across about MSM's professional work and updating other pages. We finally got a break just this afternoon. I sent out some Christmas e-cards from the Blue Mountain site and one of them was to Claudia Kehl, the Tavern's news hound from years gone by. I last heard from Claudia about this time last year, and still had the e-mail saved, so I sent her a card. A few hours later, Claudia e-mailed a thank you and provided me with a link to Playbill's Website and to a Playbill questionnaire completed by Jeremy Davidson. In his answer to one of the questions Mr. Davidson explained that he hadn't gotten out to see many films as there are now three children in their home under the age of two.
Once again, Claudia Kehl gets to the news and now you are getting it here. We owe the Swiss Miss Newshound one again. There's a good chance Claudia will be back on-line again, and we'll be watching for that, too! The best part is, Christmas time is a good time to receive this kind of news. We all thank Claudia for the fine Christmas present!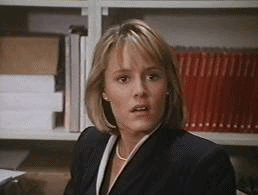 "The Cleveland Browns fans' bus wasn't due for three hours! The Steeler fans are already here for their buffet! You guys stall the Cleveland fans while I call the National Guard!"