FYI ARCHIVES PAGE 21
FROM SEPTEMBER 10, 2010 TO DECEMBER 27, 2010

"I love the staff meetings we have here at the Tavern and appreciate all of your suggestions, but free all you can eat wings for Monday Night Football? We have an obesity problem today."

THREE MORE VIDEOS ADDED TO THE VIDEO ROOM
TWO NEW MSM MUSIC VIDEOS FROM ISRAEL'S MORAN ON YOU TUBE
Entry Date: December 27, 2010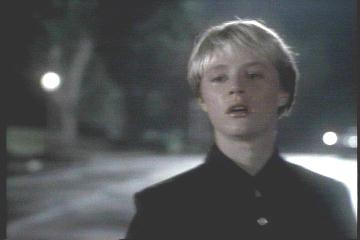 The Israeli video artist who goes by the name "Moran" on You Tube has recently made two music videos of scenes from Mary Stuart Masterson's movies. There is Listen to Your Heart, which puts a different twist on the Some Kind of Wonderful story, and some scenes of unrequited love between MSM's characters and the male co-stars of several films, including Dog Town, Bed of Roses, and Heaven's Prisoners. While picking up Moran's embed codes over at You Tube, I spotted a nice video of the "Practice Kiss," or "The Kiss that Kills" from Some Kind of Wonderful. The Tavern's Video Room is growing, and I thank Moran for his contributions. Be sure to check out the multiplex, especially since I had to directly edit the code on the "Kiss That Kills!"

HAPPY 2011 TO ALL THE TAVERN'S VISITORS!
Entry Date: December 27, 2010


A CHRISTMAS TREAT FOR EVERYONE
THE LYRICS TO FRANK SINATRA'S CHRISTMAS MEMORIES
Entry Date: December 17, 2010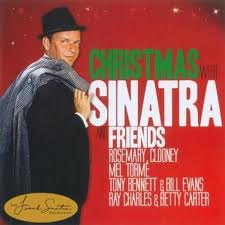 I especially like this song during the Christmas season. I think the song was perfect for Frank Sinatra at that time in his long and distinguished career as he was older and the lyrics are for someone looking back at all the Christmases of his life. The scrolling image below contains the lyrics to this short, but memorable, modern Christmas song which is part of the Christmas with Sinatra and Friends CD pictured above. Be sure to listen to Frank Sinatra singing this song. I think you will like it as much as I do.

MORE ABOUT ON THE 2ND DAY OF CHRISTMAS
Entry Date: December 11, 2010
Okay, when searching the Lifetime Television Web site for On the 2nd Day of Christmas, whatever you do, do NOT write out the word "Second" in the title. The search engine will not find the record. Write the title out exactly as it is in this posting, On the 2nd Day of Christmas, in order to check to see if you can watch it on-line. I just checked the grid for the Lifetime Movie Network (LMN) and the schedule still has On the 2nd Day of Christmas being shown on Christmas Day at noon. I think it is pretty certain at this point that the movie will run at that time. You can use the search engine to check for a DVD issue date, and to lobby Lifetime to make a DVD available if there still isn't one, or make it available on-line. The movie was not listed on the TV Guide on-line schedule as of today, so I had to rely on Lifetime's schedule, checking it in two different places there.

ON THE 2nd DAY OF CHRISTMAS
Entry Date: December 4, 2010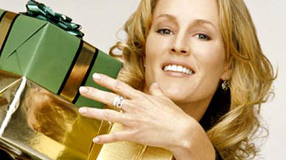 Mary Stuart Masterson in On the Second Day of Christmas, a fan favorite during the holidays.
This is the first news about the showing of the movie on one of the LIFETIME channels. A lot of MSM's fans look forward to it every holiday season, and many like the old fashioned Christmas card images that divide the different parts of the movie. According to LIFETIME's on-line schedule, On the Second Day of Christmas will be shown on Christmas Day, December 25, 2010 at NOON. The LIFETIME channel showing the movie will be the LIFETIME MOVIE NETWORK channel. It is possible to view a lot of LIFETIME's movies on-line, so if you have any kind of high-speed Internet, go over there and check it out if you can't wait for Santa to put it on the cable. Just go to LIFETIME'S site and click on the radio bar at the top of the page for FULL MOVIES. There is no guarantee that On the Second Day of Christmas will be one of the Full Movies available when you visit, but you can always leave an email asking for it, and be sure to complain that a DVD isn't available, either. As of today, the movie is not yet on the Full Movies menu.

MERRY CHRISTMAS!
AND HAPPY HANUKKAH TO ALL OF OUR JEWISH VISITORS!
Entry Date: December 4, 2010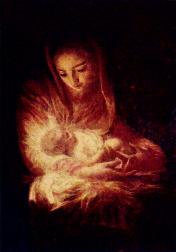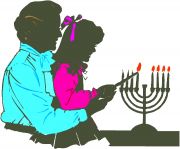 IN BARRYMORE COUNTRY
Entry Date: December 2, 2010

Drew Barrymore on the cover of a Parade Sunday supplement magazine.
I am working in deepest Philadelphia this week, on Arch Street, staying in the Holiday Inn that is right next door to where Benjamin Franklin is buried. Just up Arch Street is the site of the theater where the Barrymore family, Lionel, Ethel and John got started in the acting business. The family that owned the theater was known as the Drew family. So, now you know where Mary Stuart Masterson's Bad Girls co-star got her first name, from the Drew family, which is part of the Barrymore line. There is an historical marker where the theater stood.

A VISITOR FROM TEL AVIV, ISRAEL CREATES VIDEO TRIBUTE TO MSM ON YOUTUBE
Entry Date: November 19, 2010
An Israeli visitor who uses the name "Moran" on the Internet has his own channel on YouTube. Moran emailed me recently to tell me about the video tribute he made for MSM on his channel, which also includes a lot about the television show ER. Moran's video received some favorable comments over at YouTube, so I added it to the Tavern's Video Room. Videos from people in Israel. All kinds of MSM news from a woman in Switzerland. Lots of comments in the old Guestbook from all over the world even when the governments of their different countries weren't getting along. All of that doesn't matter when the people involved all appreciate something, or someone, in common.
THE VIDEO ROOM

ENTERTAINMENT WEEKLY SPOTLIGHTS 1993 BENNY AND JOON INTERVIEW OF JOHNNY DEPP
INTERVIEWER WAS FREE LANCE WRITER RYAN MURPHY, NOW THE CREATOR OF POPULAR, NIP/TUCK, AND GLEE, DIRECTOR OF EAT, PRAY, LOVE
Entry Date: November 11, 2010
Mary Stuart Masterson and Johnny Depp in Benny and Joon, 1993
Entertainment Weekly has been celebrating its 20th Anniversary through most of this year with a special page looking back at its favorite covers, articles, and interviews of the past two decades. In 1993, an unknown writer who was freelancing for a number of publications, interviewed Johnny Depp about the recently released movie Benny and Joon. In the interview, Depp told the story of his most disasterous date movie, a drive-in showing of Star Wars. Mosquitoes attacked Depp and his date and some repellant he bought at the drive-in snack bar failed to get rid of the mosquitoes, but had a terrible smell. "It was a total disaster," Depp recalled.

HAPPY THANKSGIVING TO ALL TAVERN VISITORS!
Entry Date: November 3, 2010


AMC'S THE WALKING DEAD HOLDS CONTEST FOR "STAGGER ON" EXTRAS: ZOMBIES
Entry Date: November 2, 2010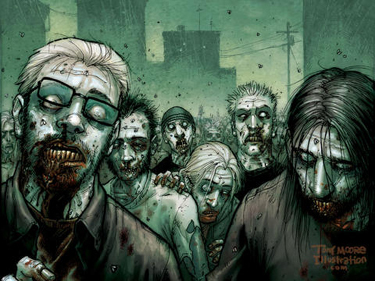 Zombies: Becoming one for AMC could be someone's show biz break.
American Movie Classics (AMC) scored big this week in the ratings with the premier of The Walking Dead, another foray into "The End of the World," zombie style. AMC was so confident of hitting it big with another version of "Zombie Days" that the cable network decided to hold a contest with the prize being a chance to become a zombie in an episode of The Walking Dead. I think I might enter that contest. Winning might just change my whole career direction, even though my present one is in its latter years. Why not break into movies and television? Sure, I might be typecast as a zombie, but maybe Mary Stuart Masterson might direct the world's first romantic comedy of love among the undead. MSM would be pleased to know that I'm already learning some of the lines I might be given. Here goes: "Arrrrgh! Arrrgh! Bleah! Bleah! Arrrrgh! Burp! (The policeman I ate is repeating on me.)"
I know it isn't Shakespeare, but it's a start. Today The Walking Dead, tomorrow, Hamlet! Hollywood, here I come!

MY LITTLE GIRL AVAILABLE FOR VIEWING THROUGH NETFLIX
Entry Date: October 23, 2010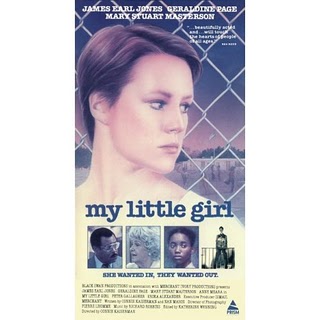 Poster for My Little Girl
This 1986 Mary Stuart Masterson movie, co-starring James Earl Jones, Jennifer Lopez (in her movie debut and before she was a Fly Girl on the Wayan's brothers' In Living Color) and the mysterious Traci Lind who just dropped off the "celebrity radar" after the early 1990s, is hard to find on cable television or on video. The TV Guide page, which took over the TV Times Web site we used to use to post MSM's cable television listings, has a direct link to the rare movie. The link is reproduced below. There is a Netflix charge to view this movie.
MY LITTLE GIRL

REVISION OF EARLIER POST ABOUT ALEXANDRA MASTERSON AND THE WOMEN ENTREPRENEURS PROJECT
Entry Date: October 17, 2010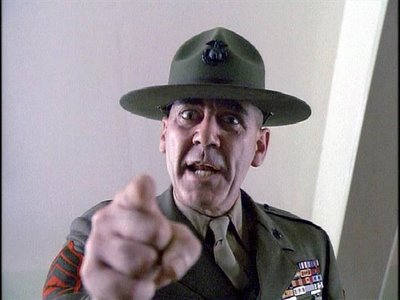 "The Webmaster messed up. I have tried to help him, but I have failed. So, from now on, whenever the Webmaster messes up, I won't punish
him.
I'm going to punish all of
YOU!"
"
The way I see it, you all owe me twenty five push-ups! On your faces! "
I goofed with the post about Alexandra Masterson's Facebook page. Ms. Masterson's site for her entrepreneurial endeavor, Clairvoyant Beauty, is part of a larger social network of women entrepreneurs of which Ms. Masterson's Facebook page for Clairvoyant Beauty is just one business among many that are members of Savor the Success, the Premium Business Network for Women Entrepreneurs. I took some time to explore the main site area and get to know some of the features that are available, including a Magbook filled with ideas and inspirations to help the small and start-up businesswoman achieve her goals. So, if you are considering going into business for yourself, whether on-line, off-line, or a combination of the two, stop by the Savor the Sucess site and see what the women there have to offer you. Now, while you all are stuck doing the Gunny's twenty-five push-ups because of my mistake, I think it's time for another vanilla latte.
SAVOR THE SUCCESS

HAPPY HALLOWEEN!
Entry Date: October 4, 2010

And the holiday season is soon to begin!

CLAUDIA KEHL SENDS WORD ABOUT A NEW BARNDOOR PICTURES PROJECT

Entry Date: October 3, 2010
Switzerland's own Claudia Kehl sent me an email to report a new MSM project is in pre-production according to the latest news. The partners at Barndoor Pictures have a deal with a distributor for the completed project, which means the independent film will undoubtedly be completed in the near future. For all the details, drop by Claudia's place at the link below. There is also a link to Barndoor Pictures on the Links Menu page. I was a little concerned about posting the Barndoor Pictures link as I didn't want the email addresses getting "too busy" from the traffic, but I haven't heard from anyone's attorney, so everyone who has visited Barndoor's site from here has followed the advisory about not swamping the email there with fan mail. There are no articles about MSM's new independent film, The Temple of Venus, on the Barndoor Pictures site yet, but there should be something soon.
CLAUDIA'S PLACE

HAPPY HOUR IN WHISTLE STOP
Entry Date: September 28, 2010
There were some improvements made on the Happy Hour In Whistle Stop page. The links to Yahoo Maps and the lodging information for Juliette and Senoia, Georgia were changed. The Senoia link was gone, and the Juliette link changed, so the new link is to hotels.com for both of them. The deals at hotels.com are pretty good. I've used them myself several times and was never dissatisfied with the service and prices, but if your preference is for another service you can use the link to get some ideas where you want to stay. When using hotels.com you will have to enter information like the destination and the dates for which you want reservations, just like any other service. Macon, Georgia is the closest spot with name brand hotels like Hampton Inn. The Yahoo Maps link would not display the entire link to the map of the Juliette region of Georgia in the white address bar, but still went to the correct map. If Yahoo Maps does not direct you immediately to a map of Georgia, you will have to enter "Juliette, Georgia" in the designated box and click to have the map come up. I just tested it again, and it went right to Georgia. It doesn't take long either way. I'll be slipping in and out of here doing things like this for awhile, just a little light housekeeping.
If you make it down to the Juliette area in south Georgia, you might want to take a side trip to Milledgeville as that is the place where the Union Cavalry, commanded by General James H. Wilson, captured the President of the Confederate States of America, Jefferson Davis.

ALEXANDRA MASTERSON HAS OPPORTUNITIES FOR WOMEN ENTREPRENEURS
Entry Date: September 22, 2010
Earlier this year I had to start the Webmaster's Back Office Blog because I posted some encouraging advice to this year's crop of college graduates about what they could do in the face of a harsh job market. One suggestion was to start an on-line business of some kind, but that could also mean starting an off-line business, or maybe both. MSM's sis, Alexandra, the owner of the natural cosmetics and skin care line called Clairvoyant Beauty, has some ideas about that. Seeing the opportunities that the new Internet, or Web 2.0, Alexandra Masterson has set up a Facebook page for all women out there interested in starting some kind of small business of their own. After experiencing some hard economic times myself, anything that can bring in some more cash just might be what you are looking for, or maybe just some friendly advice that points you in another direction. Anyway, I'll leave those of you of the feminine persuasion a link to Alexandra's Facebook page, and you can check it out yourself.
Becoming a woman entrepreneur is so easy....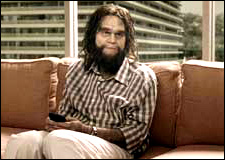 Well, if he was a caveWOMAN, maybe...
ALEXANDRA ON FACEBOOK

INTERCONTINENTAL HOTELS LENDS A HAND TO THE RAINFOREST ALLIANCE
Entry Date: September 20, 2010

I am in a Holiday Inn hotel in Fort Washington, Pennsylvania, for the purpose of completing an audit in nearby Jenkintown, Pennsylvania. The coffee cups in the rooms, the packages of Columbian coffee, the stainless steel carafes, and takout cups in the hotel's restaurant, all bear the logo of The Rainforest Alliance, a cause for which Mary Stuart Masterson is an articulate advocate. The logo includes, "Making a difference never tasted so good." Columbian coffee really does taste good. I use Maxwell House Columbian at home. I first started drinking it at Monarch Park Coffee House on South Side, Oil City. Monarch Park sold it as "Columbian Supremo." When Holly Byers, the girl working the counter, asked what coffee I wanted the first thing that came to my mind was, "'Columbian Supremo?' That sounds illegal, Holly. I'll have one. Make it a LARGE."

BRIAN BURROUGHS, A FAVORITE TAVERN VISITOR, CONTRIBUTES SOME POETRY
Entry Date: September 12, 2010
Brian Burroughs was a frequent visitor to this site back in the Geocities days. Recently, I reconnected with Brian, who was born and raised in the United Kingdom but presently resides in sunny Nevada, on Facebook. Brian sent some poems about one of his favorite actresses and gave me permission to post them along with his Facebook photo, here on the site. It gave me the idea of adding a new Exhibit to the Mary Stu's Tavern Museum, a Hall of Fame of contributors and favorite visitors to Mary Stu's Tavern. I hope to have separate tributes for Erin Lillis, a creative contributor for supplying the backgrounds on some of the pages and providing the idea for the site's name from her Winona Lounge Web site; and Mari Garia, a reporter who provided a lot of good news and links right along with Swiss newshound Claudia Kehl, who already has a Tribute Page in the Museum.
BRIAN'S PAGE

ANNOUNCING THE MARY STU'S TAVERN VIDEO ROOM!
Entry Date: September 11, 2010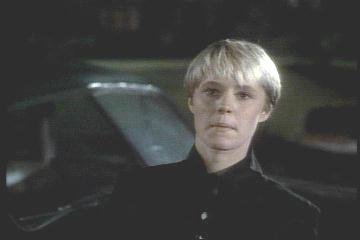 "Could you make this place cell phone accessible?"
After a few days of debugging and beta testing, we now have a page of embedded videos on the Tavern. Yes, we are finally getting into some elements of Web 2.0, since this is some of the first flash code we ever put on this site. We have the Kristen Stewart interview that Mari Garcia emailed me about a few weeks ago, a fan's special Mary Stuart Masterson Tribute video, an appearance of MSM on The View, and some other video treats. Now, you can stay right here in the tavern and watch MSM on video. I will be embedding more videos in the future, and, of course, some of them might eventually drop off the Web and need replaced with other videos. In the meantime, break out some Orville Redenbacher's and take a look.

THE RETURN OF THE SWISS MISS, CLAUDIA KEHL
Entry Date: September 10, 2010
I've been trying to locate Claudia Kehl off and on for about eighteen months. When not looking for her, I would "poke" her, in Facebook parlance, over on the Webmaster's Backoffice Blog. Claudia's email, and her attractive Web site, indicated to me that she is in great spirits. Just when I was getting close to finding her, there is an email from her announcing her return to Webmistressing. Claudia has set up another very stylish Web site for MSM fans and already has it stocked with some great information. Claudia really does an outstanding job putting up aesthetically perfect sites. They are as nice to look at as they are to navigate, so without any further delay, the link to Claudia's site is below.
CLAUDIA'S PLACE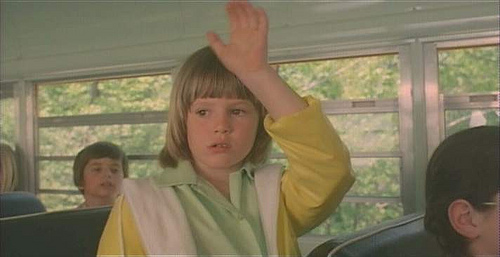 "Mommy, if people are going to make crazy Web sites about me, I don't think I want to be a grown-up!"